2021 College of Science Awards
2021 #MasonScience Student Award Recipients
#MasonScience is proud to honor all of our 2021 award winners for their impressive achievements. Congratulations to all of our amazing students.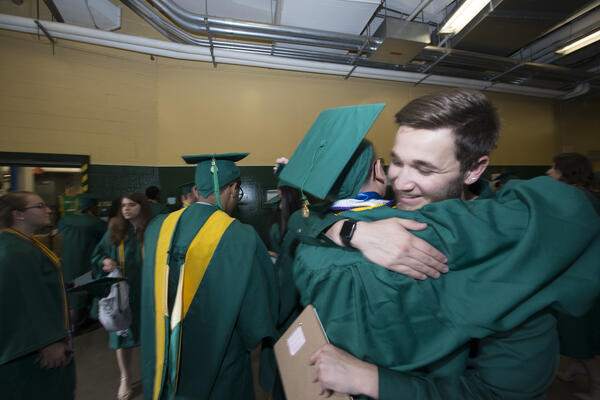 Dean's Awards
Dean's Award for Excellence in  
Undergraduate Academics or Research   
Melony Kim
Department of Chemistry and Biochemistry
Dean's Award for Excellence in Graduate Research  
Abdullah al Fahad
Department of Atmospheric, Oceanic and Earth Sciences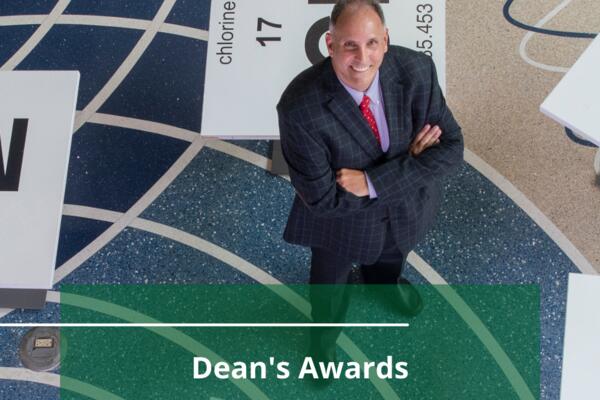 Undergraduate Awards
Undergraduate students across all departments and programs are recognized at the end of each spring semester for their academic, research and service contributions. Congratulations to the following student award winners.




 
DEPARTMENT OF ATMOSPHERIC, OCEANIC AND EARTH SCIENCES  

Outstanding Student in Atmospheric Science (Computational Atmospheric Sciences Option) 
Brittany Kehrer  
Outstanding Student in Atmospheric Science (Meteorology concentration) 
John Stiles  
Outstanding Student in Earth Surface Processes 
Juliet Pasupulati 
Outstanding Student in Environmental Geoscience 
Ashley Robertson   
Outstanding Student in Geology 
Elisabeth Carver  
---
DEPARTMENT OF BIOLOGY 
Biology Honors Award 
Nadeen Aladham 
Allison Burton 
Synah Elahi-Mohassel 
Collin Graham 
Einas Abu El Hawa 
Alison Johnston 
Alexander John Lalena 
Anastasiya Melnyk 
Linh Nguyen 
Marie O'Connor 
Nima Seyed-Ashraf 
Oznur Temel
Marie Tessier 
Biology Writing Award 
Synah Elahi-Mohassel 
Faculty Award 
Amy H. Hoang 
Anastasiya Melnyk 
Marion Lobstein Award 
Maggie Walker 

Melissa Stanley Medical Laboratory Science Award 
Phuong T. Nguyen 
Nally Semyonov 
The Rockwood Pre-Health Award 
Pratyusha Chaluvadi 
Kyle Sheng Chen 
Valeria Galemba 
Alison N. Johnston 
Senior Award 
Jasmine James 
Alexander John Lalena 
 
---
DEPARTMENT OF CHEMISTRY AND BIOCHEMISTRY 
American Chemical Society Senior Award and  
Chemical Society of Washington College  
Chemistry Achievement Award 
Christopher Veatch 
 
---
DEPARTMENT OF ENVIRONMENTAL SCIENCE AND POLICY  
Outstanding Student in Conservation 
Sophia Chain 
Samira Sather  
Outstanding Student in Human and Ecosystem Response to Climate Change Concentration 
Breanna Hart  
Ashley Robertson   
Outstanding Student in Marine, Estuarine, and  
Freshwater Ecology 
Wilfredo Delcid 
Adam Murray  
Outstanding Student in Wildlife 
Matthew Cofer   
---
PROGRAM OF FORENSIC SCIENCE 
Achievement Award 
Zainab Saeed 
Charity Williams 
Faculty Award 
Ethan Kolonoski 
Service Award 
Olivia Denaburg 
---
DEPARTMENT OF GEOGRAPHY AND GEOINFORMATION SCIENCE 
Outstanding Undergraduate Students 
Lindsey Bornick (BS) 
Caitlyn Lightner  (BA) 
Outstanding Service  
Cecelia O'Neill 
2021 Digital Globe Scholar  
Emma Von Hoen 
 
---
MATHEMATICAL SCIENCES DEPARTMENT

Klaus Fischer Award for Academic Achievement in Mathematics
Zachary Richey

Mary K. Cabell Award to the Outstanding Mathematics Student
Ethan Clelland

Genevieve G. Feinstein Award in Cryptography
Sarah Boyt

Amer Beslagic Award
Kerrie Bruce

Clarke Family Award for Excellence in Analysis, Algebra, or Topology
Rafael Arndt
Deanna Easley

 
---
INTERDISCIPLINARY PROGRAM IN NEUROSCIENCE 
Neuroscience Faculty Choice Award 
Samuel Blouir 
Deama Habibi 
Outstanding Academic Achievement in  
Neuroscience Award (highest GPA) 
Sahar Rizwan  
---
DEPARTMENT OF PHYSICS AND ASTRONOMY   
Outstanding Graduating Senior 
Mark Phillips 
Outstanding Undergraduate Research Award 
Lara Kamal 
Daniel Rodriguez  
---
SCHOOL OF SYSTEMS BIOLOGY   
Outstanding Undergraduate Student Scholar Award 
Alexander Marchesani 
 
---
Graduate Awards
Graduate students make up a vital component of the Mason Science community. The following graduate students received recognition for their outstanding academic, instructional, and research accomplishments, as well as their service and community impact.
Commencement Outstanding Students
Fahad Alsmned, School of Systems Biology
June Kang, School of Systems Biology

2021 Mason 3MT® AWARD
Chase LaDue, Environmental Science and Public Policy
Second Place – Silver

Elaine Joyce Outstanding Biology
Graduate Student Teaching Assistant Award  
Jillian Jorgensen 
Pooja Khatkar 
Adeyemi A. Olanrewaju 
2021 Innovative Teaching Award 
Linda D. Chilin 
Sarah Farinelli 
Chase A. LaDue 
Nick Minster 
Meadhbh Molloy 
Sasha Stoddard 

Biology 2021 Teaching Innovation Award
Brian Hetrick
---
DEPARTMENT OF ENVIRONMENTAL SCIENCE  
AND POLICY 
Best Doctoral Dissertation Award 
Brian Griffiths 
Best MS Thesis Award 
Samantha Alexander   
Exceptional Environmental Science and Policy 
Graduate Student Teacher 
Stephanie Schmidt   
Elizabeth Schierbeek 
Greatest Impact Award 
Peter Jacobs 
---
FORENSIC SCIENCE PROGRAM 
Achievement Award 
Ryen Weaver 
Emily Wood 
Faculty Award 
Sean Whitmer  
Angelina Mauriello 
Service Award 
Stephanie Betts 
---
DEPARTMENT OF GEOGRAPHY AND GEOINFORMATION SCIENCE 
Outstanding Graduate Certificate Student 
Mary Schwoerer 
Outstanding Master's Student 
Carolyn Pollack 
Outstanding Doctoral Student 
Yun Li 
 
---
MATHEMATICAL SCIENCES DEPARTMENT

T.C. Lim Graduate Award for Excellence in Teaching
Aleyah Dawkins
Mathew Hasty
Patrick Bishop
---
DEPARTMENT OF PHYSICS AND ASTRONOMY 
Outstanding Physics Doctoral Dissertation 
Jenna Cann 
Outstanding Masters Graduate 
Daniel Bitter 
Outstanding Physics and Astronomy Graduate  
Teaching Assistant 
James Bartlett 
William Matzko 
---
SCHOOL OF SYSTEMS BIOLOGY 
Best Master's Thesis 
Raghad Almofeez 
Emna El Gazzah 
Best Doctorate of Philosophy Dissertation 
Allison Bakovic 
Christopher Siwy  

School of Systems Biology Impact Award—Doctoral  
June Kang  
Sarah Al Sharif 
School of Systems Biology Impact Award—Masters 
Maria Cowen 
John N. Brady Award for Excellence in Retrovirus Research 
Deemah Dabbagh 
School of Systems Biology Innovator Award 
Marissa Howard 
School of Systems Biology in Award in Data Analysis 
Kalpana Dommaraju 
Graduate Student Outreach Award 
James Erickson 
Kamil Can Kural 
Navachat Tongvichit Bioinformatics Memorial Fellowship 
Eric Munger