Access, Justice, Equity, Diversity, and Inclusion
The College of Science at George Mason University is committed to advancing access, justice, equity, diversity, and inclusion (AJEDI) throughout our STEM community. At Mason Science, our values include fostering an organizational culture that promotes Anti-Racism, belonging, respect, and civility. We believe that a diversity of opinions, cultures, and perspectives is what provides vibrancy to an academic community. Diversity is a source of innovation, energy, and growth. By adopting an AJEDI mindset that prioritizes inclusive excellence in academics, teaching, research, and global engagement, we strive to attract a diverse pool of students, faculty, and staff who exemplify the Mason Science mission and vision.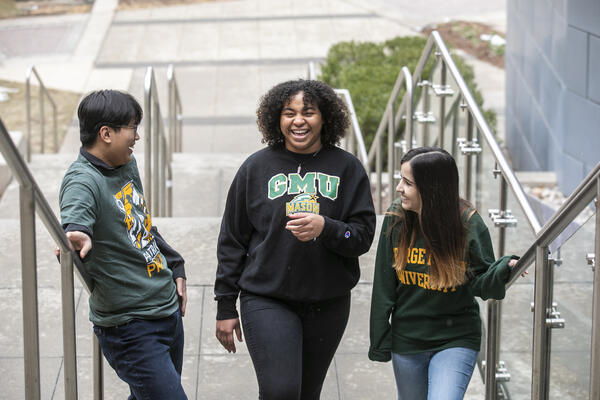 Spring into STEM
The College of Science has partnered with the College of Engineering and Computing to host the upcoming Spring into STEM community outreach event on Saturday, April 29, 2023. Spring into STEM is a free event for K-12 students that will expose students to team building, collaboration, and using their creativity to learn more about STEM.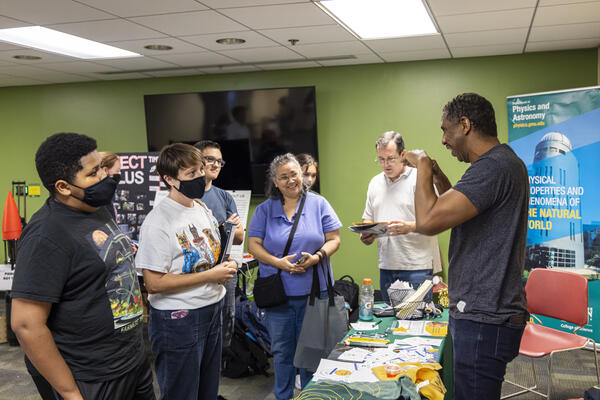 Compassionate Communication in Times of Societal Crisis
Societal crisis affects every student and aspect of the classroom. External occurrences permeate classroom communities and disrupt the daily functions and structures of learning. In this panel, experts discuss what being trauma-informed means, share guidance on practical interventions and outline how compassionate communication is the best tool for cultivating feelings of psychological safety and assisting in reducing anxiety and stress for a supportive learning experience for all students.
A message to Mason Science students on inclusive excellence from Dean Miralles-Wilhelm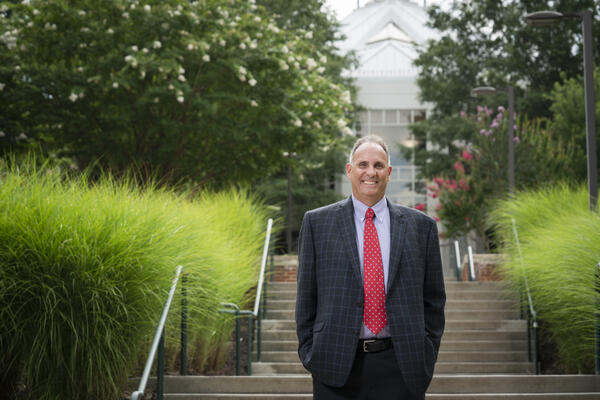 Graduate Inclusion and Access Scholarship
The Graduate Inclusion & Access Scholarship seeks to support the growth and development of an inclusive, thriving graduate community across all academic programs at George Mason University. At Mason we believe "diversity is our strength." An inclusive graduate student community is essential to enhance the quality of the intellectual environment for all of our students and faculty.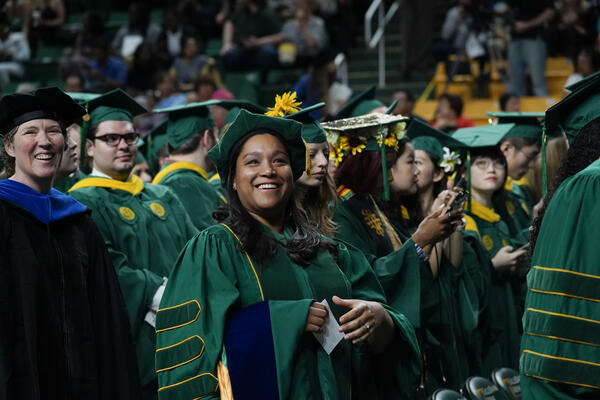 The Inclusive STEM Teaching Project
The Inclusive STEM Teaching Project is a 6 week course designed to advance the awareness, self-efficacy, and the ability of faculty, postdocs, and doctoral students to cultivate inclusive STEM learning environments for all their students and to develop themselves as reflective, inclusive practitioners.