Diversity, Equity, and Inclusion
Dean announces the College of Science Inclusive Excellence Plan draft
Developed in parallel with development of the Mason's Anti-Racism and Inclusive Excellence (ARIE) Task Force Inclusive Excellence Plan, insights are dedicated work of the ARIE Task Force and College of Science subcommittees, who have paved the way for a closer look at our internal practices, policies, and procedures, thereby allowing for us to be collaborative and strategic in how we approach enhancing diversity, equity and inclusion (DEI) throughout the college.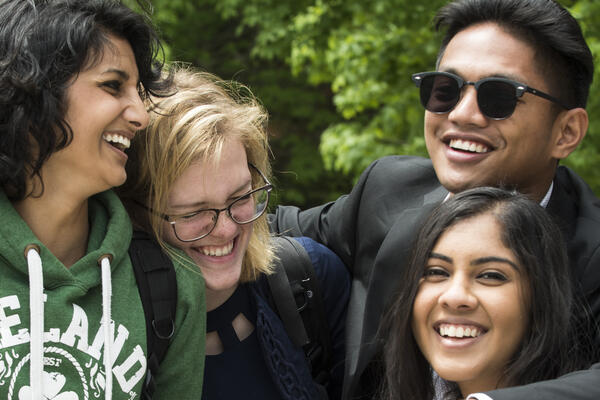 Women scientists have contributed so much, but the road wasn't easy.
Picture a Scientist explores the experiences of accomplished women scientists pushing boundaries in their fields despite their encounters from subtle sexism to outright harassment. Gain a new perspective on the importance of making science more diverse, equitable, and open to all.  
If you are interested in participating in a screening for "Picture a Scientist" fill out your information here.
Get Involved - Mason Science Diversity and Inclusion Initiatives
Mason Science is proud to continually facilitate meaningful conversations about diversity within our community. Below are opportunities for you to join us in these conversations and be a part of growing diversity and inclusion initiatives at the college. Contact Audrey Kelaher for more information.
Women and minority leadership
Undergraduate female students
Most diverse university in U.S.