Personalized Medicine Graduate Certificate
Gain a deeper understanding of personalized medicine.
Students completing this certificate will receive the most up-to-date advanced education available in the region. This certificate is based upon a set of core courses that currently support the Biology, MS; the Biosciences, PhD; the Bioinformatics and Computational Biology, MS; and the Bioinformatics and Computational Biology, PhD degree programs. Completion of the certificate will enhance the careers of those students who are already working in this area, and can also serve as a useful intermediate step towards later enrollment in master's or doctoral programs.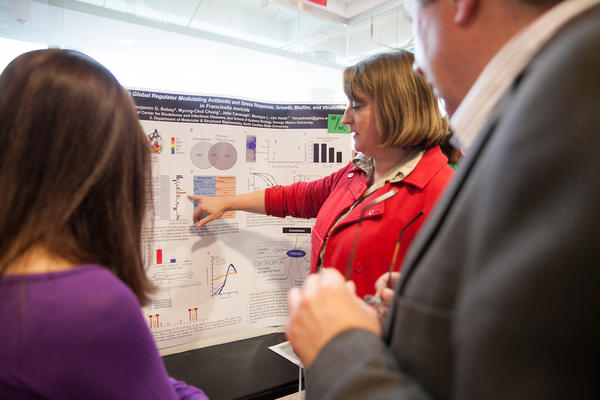 Program Highlights
Courses are generally offered in the late afternoon or in the evening to accommodate students with full-time employment outside of the university.
This certificate may be pursued on a part-time or full-time basis.
Course Catalog
Review admission and course requirements for this degree: