Faculty & Staff Directory
Kathleen Pegion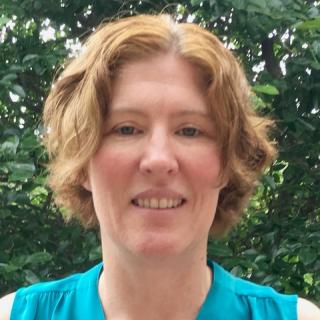 Name

Dr. Kathleen Pegion

Job Title

Website

Email

Phone Number

Office Number

Research Hall, Room 260, MSN 6C5
Centers
Center for Ocean-Land-Atmosphere Studies (COLA)
Research Areas
Applied Science

Atmospheric Processes

Atmospheric Science

Climate Science

Data Sciences

Modeling
PhD Climate Dynamics, George Mason University
Professor Pegion is an expert in extended range weather and short range climate variability and prediction. She has raised over $7M in research funding, published 35 peer-reviewed articles, and given 22 invited talks. She teaches courses in Atmosphere-Ocean Interactions, Earth System Modeling, Introduction to Global Climate Change, and Climate Data Analysis. She serves at co-lead of the NOAA Subseasonal to Seasonal Task Force, member of the Weather Science Working Group in the Office of the Federal Coordinator of Meteorology and was previously co-Chair of the US Clivar Predictability, Predictions, Applications Interface Panel. She also serves as Associate Editor of Journal of Climate.
Professor Pegion leads a National, multi-institutional, multi-agency research project focused on improving extended range weather predictions called the Subseasonal Experiment (SubX) (http://cola.gmu.edu/kpegion/subx/). She is also funded on a DOE project in collaboration with the University of Miami on Decadal Prediction and Predictability of Extremes in Ocean Eddy Resolving Coupled Models and a NOAA project on Ensemble Prediction and Predictability of Extreme Weather via Circulation Regimes.
Professor Pegion's teaching is centered around data driven discovery. She teaches graduate courses in Atmosphere-Ocean Interactions and Earth System Modeling and an undergraduate Mason Core Introduction to Global Climate Change Course. She is consistently rated highly by students on her teaching evaluations. She was an integral part of the development of curriculum for a the new M.S. Degree program in Climate Science beginning Spring 2020. She has mentored 2 undergraduate and 7 graduate students.
Pegion, K. and Co-authors, 2019: The Subseasonal Experiment (SubX): A multi-model subseasonal prediction experiment, BAMS, https://doi.org/10.1175/BAMS-D-18-0270.1
 
Kim, H. M. A. Janiga, and K. Pegion, 2019: MJO Propagation Processes and Mean Biases in the SubX and S2S Reforecasts, Journal of Geophysical Research:Atmospheres, 124. https://doi.org/10.1029/2019JD031139
 
Pegion, K. and C. Selman*, 2017: Patterns of Climate Extremes: Trends and Mechanisms, Extratropical Precursors of the El Niño Southern Oscillation. S. –Y. Wang, R. Gillies, J –H Yoon, and C. Funk, Eds., AGU/Wiley-Blackwell. (Book received Prose Award Honorable Mention in Environmental Science)
 
Pegion, K., T. Delsole, E. Becker, and T. Cicerone+, 2017: Assessing the Fidelity of Predictability Estimates, Climate Dynamics, DOI: 10.1007/s00382-017-3903-7
 
Pegion, K. and P. Sardeshmukh, 2011: Prospects for Improving Subseasonal Predictions, Mon. Wea. Rev., 139, 3648-3666.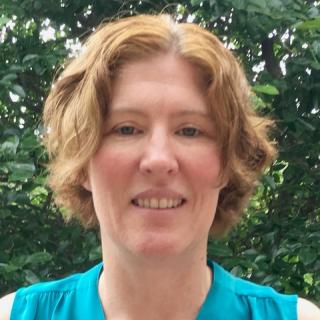 Name

Dr. Kathleen Pegion

Job Title

Website

Email

Phone Number

Office Number

Research Hall, Room 260, MSN 6C5