Faculty & Staff Directory
Robert Lipsky
Director of Translational Neuroscience Research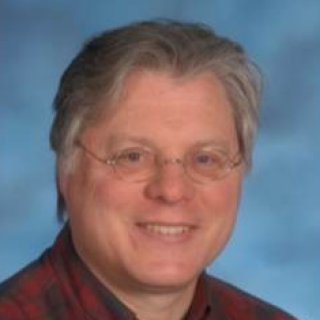 Name

Dr. Robert H. Lipsky

Job Title

Director of Translational Neuroscience Research

Email

Office Number

Krasnow Institute, MSN 2A1
Centers
Institute for Biohealth Innovation

Krasnow Institute for Advanced Study
Research Areas
Artificial Intelligence

Biomedical Research
Ph.D., Genetics, Cornell University (1983)
I lead the Inova-GMU Neuroscience Translational Research (INTR) Laboratory that provides an infrastructure for collaborative laboratory-based empirical research projects in the areas of neurotrauma (includes traumatic brain injury and spinal cord injury), stroke, epilepsy, dementia, and addiction.
Research at the INTR Laboratory centers on determining the etiology of complex disorders of the brain using molecular genetic approaches interfaced with computational methods. We also study the role of human genetic variants in brain function using in vitro and in vivo models of disease. Some examples of our research include:
Role of the CHRFAM7A gene in the inflammatory response following traumatic injury (Partners: Nadine Kabbani, Ph.D., School of Systems Biology, Mingkuan Lin, Ph.D., School of Systems Biology)
Role of genes in decision making (Partner: Frank Krueger, Ph.D., School of Systems Biology)
Role of inotropic glutamate receptor gene variation in memory and aging (Partner: Saleet Jafri, Ph.D., School of Systems Biology)
Role of human genetic polymorphisms in risk of aneurysmal subarachnoid hemorrhage (Partner: Mingkuan Lin, Ph.D., School of Systems Biology)
Translational Neuroscience Internships
Lin M, Griessenauer CJ, Starke RM, Tubbs RS, Shoja MM, Foreman PM, Vyas NA, Walters BC, Harrigan MR, Hendrix P, Fisher WS, Pittet JF, Mathru M, Lipsky RH. Haplotype analysis of SERPINE1 gene: Risk for aneurysmal subarachnoid hemorrhage and clinical outcomes. Mol Genet Genomic Med. 2019 Jul 3:e737. doi: 10.1002/mgg3.737. PubMed PMID: 31268630.

Huang W, Kabbani N, Brannan T, Lin MK, Theiss M, Hamilton J, Ecklund J, Conley YP, Vodovotz Y, Brienza D, Wagner AK M.D, Robbins EA, Sowa GA, Lipsky R. Association of a functional polymorphism in the CHRFAM7A gene with inflammatory response mediators and neuropathic pain after spinal cord injury. J Neurotrauma. 2019 Mar 29;. doi: 10.1089/neu.2018.6200. PubMed PMID: 30924722.

Hamilton KA, Wang Y, Raefsky SM, Berkowitz S, Spangler R, Suire CN, Camandola S, Lipsky RH, Mattson MP. Mice lacking the transcriptional regulator Bhlhe40 have enhanced neuronal excitability and impaired synaptic plasticity in the hippocampus. PLoS One. 2018;13(5):e0196223. doi: 10.1371/journal.pone.0196223. eCollection 2018. PubMed PMID: 29715265; PubMed Central PMCID: PMC5929507.

Jiang Y, Lin MK, Jicha GA, Ding X, McIlwrath SL, Fardo DW, Broster LS, Schmitt FA, Kryscio R, Lipsky RH. Functional human GRIN2B promoter polymorphism and variation of mental processing speed in older adults. Aging (Albany NY). 2017 Apr;9(4):1293-1306. doi: 10.18632/aging.101228. PubMed PMID: 28439047; PubMed Central PMCID: PMC5425128.



 
U.S. Patent: Methods for detecting nucleic acid sequence variation
U.S. Patent No. 7,273,699. Issued September 25, 2007.

U.S. Patent: Methods for detecting enhanced NMDA receptor function and uses thereof
U.S. Patent No. 10,011,863. Issued July 3, 2018.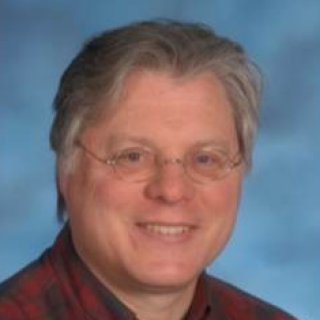 Name

Dr. Robert H. Lipsky

Job Title

Director of Translational Neuroscience Research

Email

Office Number

Krasnow Institute, MSN 2A1