Faculty & Staff Directory
Travis Gallo
Assistant Professor
Urban Ecology, Biodiversity and Species Distribution, Wildlife Behavior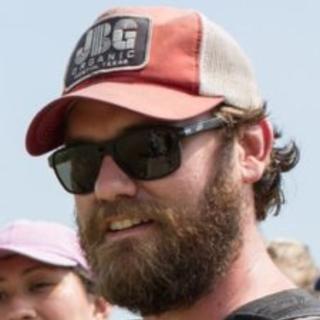 Name

Dr. Travis Gallo

Job Title

Assistant Professor

Urban Ecology, Biodiversity and Species Distribution, Wildlife Behavior

Website

Email

Phone Number

Office Number

David King Hall, Room 3018, MSN 5F2
Research Areas
Applied Science

Biodiversity

Biology

Conservation

Environmental Science and Policy
PhD, Fish, Wildlife, and Conservation Biology, Colorado State University, 2016
MS, Biology, Texas A&M University - Corpus Christi, 2008
BS, Biology, Texas A&M University - Corpus Christ, 2005
Our lab uses theories and principles in ecology and conservation science to sustain and restore biodiversity in urban ecosystems. We work to understand how urban environments – both the physical and social – shape species distributions, populations, communities, and behaviors. Through our research, we hope to better understand fundamental ecological processes in urban ecosystems and apply this knowledge to future urban planning. Our goal is to provide evidence-based solutions that simultaneously conserve biological diversity and improve the lives of urban residents.
I teach conservation biology, principles of wildlife ecology, urban ecology, and will eventually teach more quantitative courses in environmental science
Gallo, T.*, M. Fidino*, E.W. Lehrer, S. Magle. 2019. Urbanization alters predator-avoidance behaviours. Journal of Animal Ecology. 88:793-803. PDF *Both authors contributed equally
Magle, S.B., M. Fidino, E.W. Lehrer, T. Gallo, M.P. Mulligan, M.J. Ríos, A.A. Ahlers, J. Angstmann, A. Belaire, B. Dugelby, A. Gramza, L. Hartley, B. MacDougall, T. Ryan, C. Salsbury, H. Sander, C. Schell, K. Simon, D. Drake. 2019. Advancing urban wildlife research through a multi-city collaboration. Frontiers in Ecology and the Environment. 17:232-239.
Gallo, T. and M. Fidino. 2018. Insight: Making wildlife welcome in urban areas. eLife 7:e41348.
Gallo, T., E.W. Lehrer, M. Fidino, R.J. Kilgour, P.J. Wolff, S. Magle. 2018. Need for multiscale planning for conservation of urban bats. Conservation Biology. 32:638-647.
Gallo, T., M. Fidino, E.W. Lehrer, S. Magle. 2017. Mammal diversity and metacommunity dynamics in urban green spaces: implications for urban wildlife conservation. Ecological Applications. 27:2330–2341.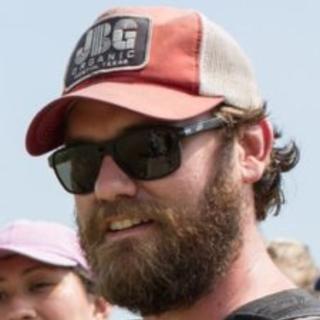 Name

Dr. Travis Gallo

Job Title

Assistant Professor

Urban Ecology, Biodiversity and Species Distribution, Wildlife Behavior

Website

Email

Phone Number

Office Number

David King Hall, Room 3018, MSN 5F2