The Science of Cars
Aug 14, 2022, 12:00 - 3:00 PM
Lot L - Mason Fairfax Campus
View event
The Science of Cars: In Memory of Elissa H. Williams
Join us for the Science of Cars show in Lot L at the Mason Fairfax Campus! The proceeds of this car event will go towards the Elissa Williams Memorial Scholarship Fund to support Mason Science graduate students pursuing their passion at George Mason University.
Car enthusiasts can enter to showcase their cars and enter to be a part of the Best in Show contest. A donation of $15 or more would be greatly appreciated to help support the Elissa Williams Memorial Scholarship Fund*. Attendees can view the cars for free but are highly encouraged to make a donation when registering. 
To register as a food vendor at this event, or to support the event in other ways, please contact Marie Calle, Assistant Director of Development at mconnole@gmu.edu.
Special thanks to Rolling Status for providing volunteers for this event!
*If you are entering your car with a donation to the Elissa Williams Memorial Scholarship Fund, you will be prompted to confirm your vehicle is insured.
---
In Memory of Elissa H. Williams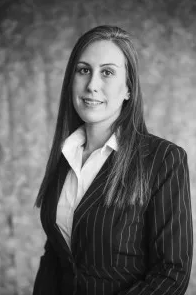 Elissa Williams, BS Chemistry '08
MS Chemistry'10, PhD Chemistry '14
June 23, 1986 - September 9, 2021
Dr. Elissa Heather Williams was a brilliant scientist, revered friend and loved one to her community. She graduated from George Mason University with her PhD in Chemistry in 2014, providing her time and knowledge to many chemistry students by tutoring at the Chemistry Department tutoring center and helping classmates figure out their homework assignments.  Because she was so organized and hardworking, she oversaw scheduling for both the tutoring center and the testing center for several years.
An accomplished woman, Elissa worked as electronics engineer at the NASA Goddard Space Flight Center supporting the development of detectors. A passionate woman in many fields, Elissa was an avid skier and hiker who drove far and wide to find the best white slopes with her beloved car, the Audi RS3. She is also an active part of the D.C.-area car community who has brightened up car meet events with her infectious laughter. Elissa's amazing soul, spirit, and laughter will be missed by her friends and family, but we know she is driving off to the great heavens above to be the angel she always was.
The Elissa Williams Memorial Scholarship Fund, was established in 2022 within the College of Science. Gifts made to this fund provide scholarship assistance to graduate level chemistry students. Students will be awarded this scholarship on the basis of academic merit and can be in-state or out-of-state, as well as part-time or full-time students. 
For more information on this fund or additional ways to support it, please contact Marie Calle, Assistant Director of Development for the College of Science, at mconnole@gmu.edu or 703-993-4780.