The doctoral program provides exciting opportunities for students interested in studying advanced mathematics and conducting independent research.
This program begins with graduate coursework and advanced seminars and culminates in a dissertation consisting of original research in mathematics. The PhD is designed to train students as research mathematicians for careers in academia, government, and private industry.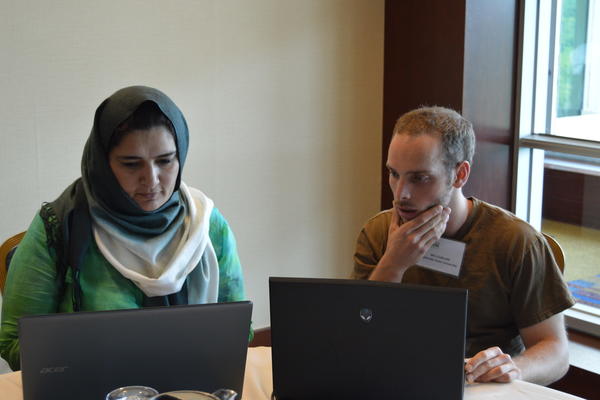 Program Highlights
Students gain a solid grounding in mathematics while being exposed to contemporary problems and applications. 
The PhD program trains mathematicians for further research, high-level teaching, and industrial employment.
Many of our graduate Mathematics classes are offered in the evening (4:30PM or later).
Course Catalog
Review admission and course requirements for this degree:
Through the Mason Industrial Immersion Program, PhD students gain industrial experience through immersion in commercial and government labs.
Students participate in interdisciplinary projects with George Mason University and external mentors.