The College of Science fuels George Mason University's spirit of innovation. 
With cutting-edge research, world-renowned faculty, and a highly diverse student body, Mason offers an unmatched environment to cultivate scientific curiosity and learning.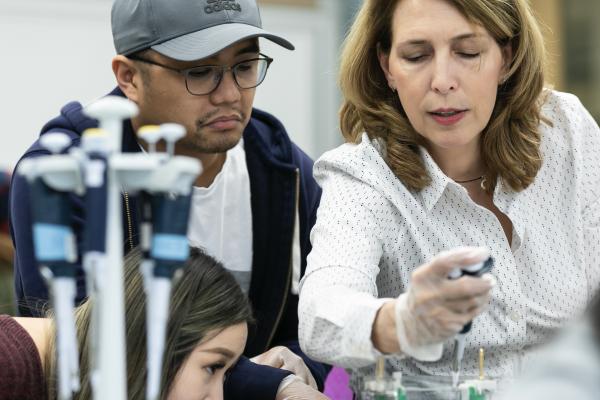 Academic Programs
Covering Science Broadly and Deeply
The College of Science offers exciting undergraduate research experiences, senior research projects, and innovative teaching to advance your ability to master and prosper in the sciences. We look forward to working with you to maximize your achievement and develop long-lasting friendships with fellow students and mentors around the College.
We're here to help
If you have any questions regarding your academic pathway, housing, admissions process, or financial aid, we are here to help. Be sure to check out the college's and university's available resources to support your Mason experience.