Information for Current Students
Discover the opportunities to maximize your Mason experience
As a student in the College of Science you are positioned to benefit from internships, cooperative work experience, and other personalized training options that will enhance your education and potential. Our research centers, science labs, and location close to the nation's capital allow our students to explore more with internships and careers right outside our doors.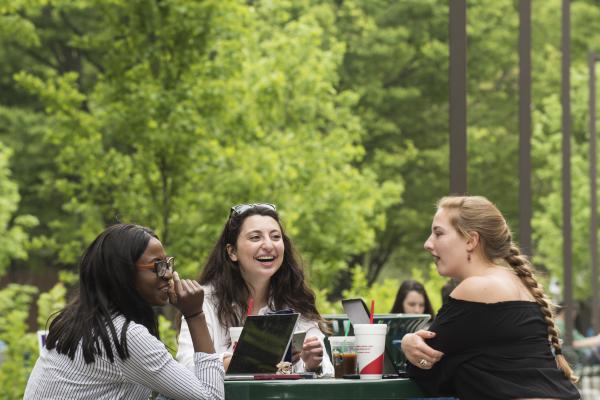 Graduating? Take the Career Plans Survey
All May 2022 graduates are encouraged to complete the Career Plans Survey. This helps gather information on what jobs our students get when they graduate, their starting salaries or where they go for graduate school. 
The survey is for BOTH graduate and undergraduate students earning their degrees in May 2022.  Students will sign-in with their Mason NetID in order to access the survey.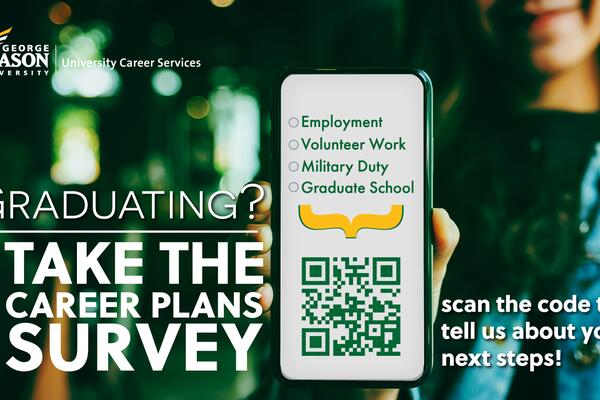 Winners of the 2022 Undergraduate Research Colloquium
The College of Science and STEM Accelerator hosted the 11th Annual Undergraduate Research Colloquium (URC) on Wednesday, April 27.  The purpose of this event was to showcase the variety of undergraduate research projects in the College to the Mason community.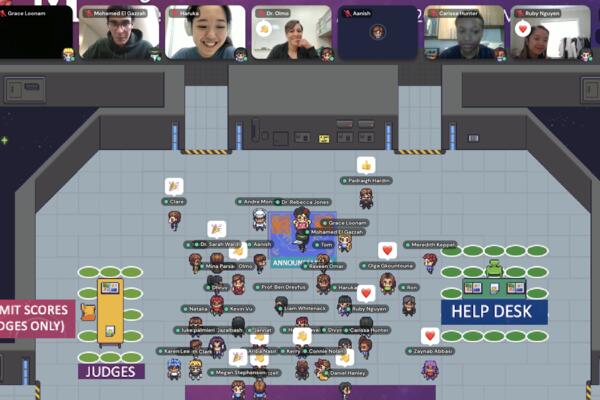 Student Spotlights
The College of Science features extraordinary students who conduct innovative research and make remarkable achievements.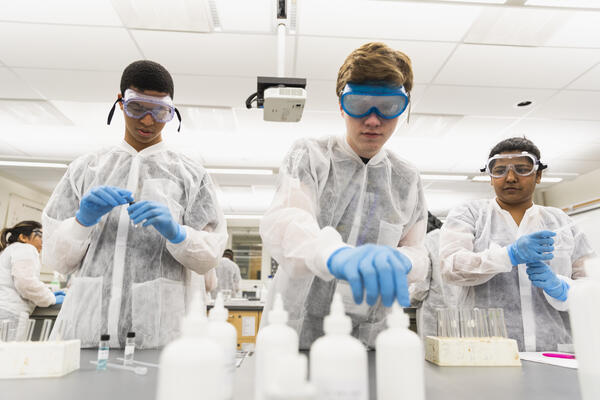 Get the support you need while at Mason
Mason Science Office of Undergraduate Student and Academic Affairs
In need of academic or advising assistance? The Office of Undergraduate Student and Academic Affairs supports the development of undergraduates in the college by serving as a resource for students, staff, and faculty on all things related to student and academic affairs. The office works jointly with other members of the university to make certain a positive and fulfilling learning and collaborative environment is present within the college and at the university. Access important policies, forms, and advising information here. 
STEM Accelerator Program
The STEM accelerator program focuses on the success of undergraduate students and provides opportunities for internships and scholarships as well as camps and other learning opportunities for science students during their time at Mason. 
Mason Student Services Center
The Mason Student Services Center (MSSC) on the ground floor in SUB 1 is the first stop for any questions related to: Registration and Academic Records; Enrollment; Financial Aid; or Billing and Student Accounts. The MSSC serves all students at Mason: undergraduate, graduate, and non-degree. Services are also provided via email and later this fall, through a central phone line/phone banking system to support students learning across Mason's locations and modalities. 
Graduate Student Resources
The Graduate Student Life website hosts information dedicated to supporting the success of Mason graduate students. Find out everything you need to know from housing and dining, to upcoming events and professional development opportunities. 
Students in any doctorate program should review the PhD Student/Faculty Handbook. 
Diversity and Inclusion
Diversity is one of our core values; everyone is welcome here. Mason was recently named the most diverse university in Virginia by U.S. News & World Report. We have a variety of communities here, and you're sure to find a group of people who are like you. The great thing is you'll also be embraced by communities of people who are not like you. At Mason, you'll be in a place where the whole is greater than the sum of its parts. For all matters relating to equity, diversity, access, respect and inclusiveness, visit the Office of Compliance, Diversity, and Ethics. 
Counseling & Psychological Services
Counseling & Psychological Services (CAPS) provides a wide range of free and confidential services to enrolled students. CAPS offers crisis, counseling, and psychiatric services virtually, and limited services in person. Their individual and group counseling, workshops, and community education programs are designed to enhance students' personal experience and academic performance.
Learning Services
Learning Services, located in SUB I, Suite 3600,  provides a variety of free, experience-based learning opportunities for the Mason Community through one-on-one academic coaching, academic success workshops, and online resources.
The Writing Center
The Writing Center offers free writing support to Mason students, faculty, and staff. Accomplished graduate and undergraduate students provide consulting services and deliver workshops. The center works with writers through all stages of the writing process from brainstorming and organizing to revising and polishing. 
Disability Services 
Disability Services is available to serve all students with disabilities, including those with cognitive, learning, psychological, sustained head injuries, sensory, mobility, and other physical impairments. George Mason University is committed to non-discrimination of students with disabilities and strives to ensure that they have equal access to higher education, programs, activities, and services in order for them to participate fully in the university.
Mason campuses are mask optional
The current low level of COVID-19 cases means, with some exceptions, wearing a face covering is your choice. Mason is now also COVID test-optional, with some exceptions.