Congratulations Class of 2021
Mason Science students from the Classes of 2021 and 2020 will either celebrate graduation virtually or in person. Registration has closed for the following in person events: The Patriot Procession student pre-selected appointment May 10 through May 14. Doctoral candidates Friday, May 14 at 10 a.m. EDT. Missed the window to register but still want to celebrate? Attend the University's 54th Spring Commencement live-streamed virtually at 2 p.m. EDT Friday, May 14.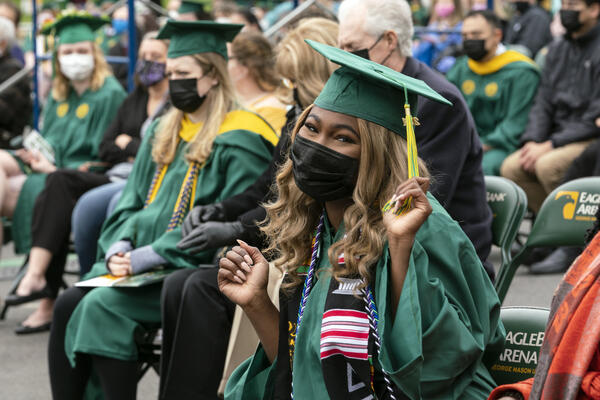 New Initiatives.
Whether you join us virtually or on campus, President Washington urges our community to do their part in continuing to keep Mason's COVID-19 cases among the lowest in Virginia's large universities. Also, Dean Miralles-Wilhelm discusses the new science priorities set forth by President Biden's administration.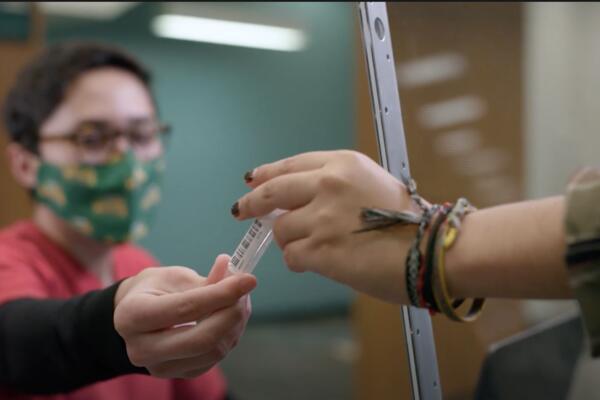 Academic programs that bring opportunity
Just outside the nation's capital, we've built connections with government agencies and industry partners working at the forefront of scientific research. Combine those with our advanced facilities for getting real-world work experience and options for tailoring your degree, and our students have more opportunity to land jobs, internships, and research collaborations that really help them stand out.