Bridging Disciplines and Building Connections
Explore your passion for science at Mason, where opportunities for groundbreaking research and experiential learning are as limitless as your potential.
Research with a Capital "R"
Experimentation is at the heart of what we do. As part of an R1 research institution, we have the people, funding, and facilities to support broad, interdisciplinary studies as well as specialized research. 
Education Beyond the Classroom
Your work in the classroom, lab, or field should fuel success beyond your time at Mason. Our faculty mentors and hands-on curriculum prepare you to contribute to the larger scientific community. 
Like Mason as a whole, the College of Science is a diverse place. People from all ages, regions, goals, and life experiences work together to explore the biggest issues of our time. 
Academic programs that bring opportunity
Just outside the nation's capital, we've built connections with government agencies and industry partners working at the forefront of scientific research. Combine those with our advanced facilities for getting real-world work experience and options for tailoring your degree, and our students have more opportunity to land jobs, internships, and research collaborations that really help them stand out.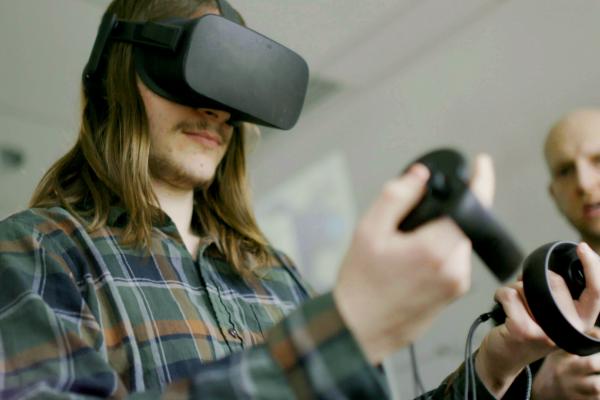 More ways to access a top-tier science education
In addition to traditional college classroom experiences, our special study programs offer new ways to learn.
Dedicate a full semester to an independent research project or internship. Get a jump start on graduate courses while working toward a bachelor's. Spend a semester immersed in world-class conservation training with the Smithsonian Institute. Or take advantage of options for online learning, study abroad, or advanced programs for high school students.