Mason's College of Science is a research powerhouse. And we deliver.
As an R1 university—a classification for institutions with the highest level of research—Mason has the people, funding, and facilities to support broad, interdisciplinary studies, as well as specialized research. Our results-oriented scientists create and share new knowledge and develop innovative techniques that impact society, the economy, and the environment. We believe that research should be used to make a difference in our communities and the world.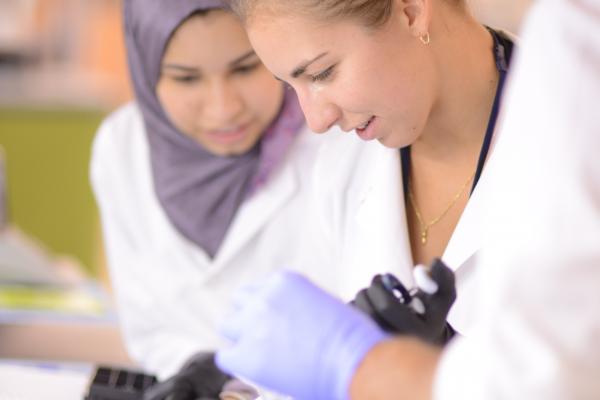 Research with a capital "R"
World-class research universities attract world-class talent. We produce scientists, inventors, and entrepreneurs who drive innovation and produce new insights that address pressing world problems and improve human life. As a result, faculty, students, and alumni of the College of Science regularly receive recognition for their work through awards, grants, and fellowships.
Total research expenditures for AY 2019. 
Mason is the largest public top tier research university in Virginia.
The college's percent of Mason's total number of research proposals, the largest share.