One of the most rapidly growing disciplines in science and society today.
Due to its interdisciplinary nature, it draws on skills from anatomy, chemistry, electrical engineering, genetics, math, psychology, economics, and philosophy among others. Students in diverse fields can benefit from neuroscience through this minor. Students pursuing this minor must complete at least 21 credits of coursework with a minimum GPA of 2.00. Eight credits of coursework must be unique to the minor.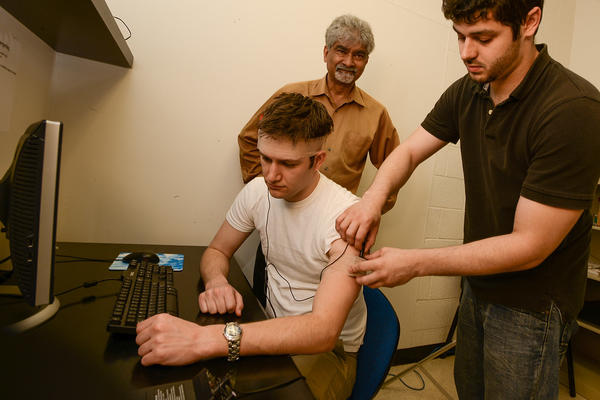 Program Highlights
A minor in neuroscience will enhance students' preparation for a variety of careers in health related professions or graduate study. 
The neuroscience minor pairs well with majors in Psychology, Biology, Bioengineering, and Chemistry.
Course Catalog
Review admission and course requirements for this degree: