Join Dean Fernando Miralles-Wilhelm for the 2020 Celebration of Success that recognizes and shows appreciation of all College of Science faculty and staff.
Tuesday, December 8, 2020
2 to 3:30 p.m.
Event held via Zoom
This year, the dean will honor nine faculty and staff with awards for their service during the 2020 calendar year. All awards come with a monetary award of $1000. Nominations close at noon on Monday, November 30, 2020.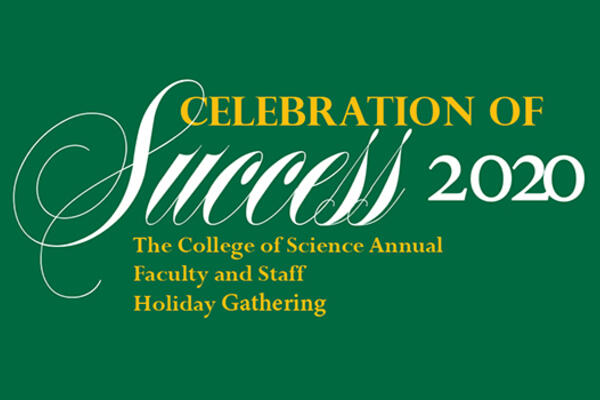 Participate in one or several event activities