Faculty & Staff Directory
B.H. Baek
Research Associate Professor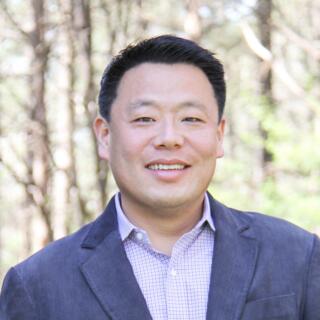 Name

B.H. Baek

Job Title

Research Associate Professor

Website

Email

Phone Number

Office Number

Center for Spatial Information, Science and System College of Science Mailing Address: 4528 Farrington Road Durham NC 27707; Office Hours:Monday-Friday (8am to 5pm)
Centers
Center for Spatial Information Science and Systems (CSISS)
Research Areas
Atmospheric Science

Climate Science

Environmental Science and Conservation

Geospatial Science

Modeling and Simulation

Remote Sensing

Sustainable Earth and Societal Impact
PhD, Atmospheric Sciences, North Carolina State University (2002)
MS, Air Pollution Modeling, Kangwon National University (1995)
B.S., Environmental Science, Kangwon National University (1998) 
Air quality and emissions modeling system developments and modeling applications to support environmental policy focusing on local and regional air pollution and adverse human health impacts. 
Developing highly resolved spatio-temporal ambient neurotoxicant (styrene, benzene, toluene, ethylbenzene, and xylenes) concentrations to understand their exposure assessment and their human adverse health impacts based on the long-term epidemiological Gulf cohort studies.
Developing a fully-coupled CMAQ modeling system with meteorology-sensitive emissions sources (i.e., onroad mobile, residential heating and agricultural NH3 sources) to enhance the quality of air quality modeling estimates.
Developing the NH3 and other GHGs Inventories from Confined Animal Facility Operators (CAFOs) using Carnegie Mellon University (CMU) Farm Emissions Model (FEM) based on the latest county-level animal population inventory as well as enhancing its spatial and temporal allocations with long-term measurements from National Air Emissions Monitoring Study.
Developing and maintaining Sparse Matrix Operator Kernel Emissions (SMOKE) Modeling System and User's Manual to support worldwide air quality communities.
Atmospheric Chemistry and Modeling
Emissions Inventory and Modeling
Climate Change
Baek, B.H., Pedruzzi, R., Park, M., Wang, C.T., Song, C.H., Woo, J.H. (2021) Comprehensive Automobile Research System (CARS) – A Python-based Mobile Emissions Inventory Model. Geoscientific Model Development (GMD), preprint, July 2021.
Rudke, A.P., Martins, J.A., Almeida, D.S., Martins, L.D., Beal, A., Hallak, R., Freitas, E.D., Andrade, M.F., Baek, B.H., Albuquerque, T.A. (2021), How mobility restrictions policy and atmospheric conditions impacted the State of São Paulo air quality during the COVID-19 outbreak, Environmental Research, 198:1112555. DOI: 10.1016/j.envres.2021.111255
Shankar, Uma, Presemon, J., McKenzie, D., Talgo, K., Xiu, A., Omary, M., Baek, B.H., Yang, D., Vizuete, W. (2019) Evaluating Wildfire Emissions Projection Methods in Comparison of Simulated and Observed Air Quality. Atmospheric Chemistry and Physics, 19, 15157-15181. DOI: 10.5194/acp-19-15157-2019
Pedruzzi, R., Baek, B.H., Henderson, B., Aravanis, N., Pinto, J., Araujo, I., Nascimento, E., Reis, N., Moreira, D., Albuquerque, T. (2019) Performance evaluation of a photochemical model using different boundary conditions over the urban and industrialized metropolitan area of Vitória, Brazil. Environmental Science and Pollution Research, 1-20. DOI: 10.1007/s11356-019-04953-1
Shankar, Uma, Presemon, J., McKenzie, D., Talgo, K., Xiu, A., Omary, M., Baek, B.H., Yang, D., Vizuete, W. (2018) Projecting Wildfire Emissions over the South-Eastern United States to Mid-Century. International Journal of Wildland Fire, 27(5) 313-328.
National Oceanic Atmospheric Administration (NOAA) Atmospheric Chemistry, Carbon Cycle and Climate (AC4) [Baek, PI]. "Developing an enhanced bottom-up and top-down emissions inventories over the U.S. during the pandemic outbreaks by satellite data and chemical transport model", September 2021 – August 2023
National Institute of Environmental Health Sciences (NIEHS), National Institute of Health (NIH)-R01 [Engle, L-PI; Baek, PI]. "Neurological Effects of Environmental Styrene and BTEX Exposure in a Gulf of Mexico Cohort", July 2020 – June 2024. U.S.
Environmental Protection Agency (US EPA). [Baek, PI] "Developing livestock waste emissions inventory", April 2021 - TBD. National Oceanic Atmospheric Administration (NOAA) Ocean and Atmospheric Research (OAR), NOAA [Baek, PI]. "NAQFC Community Emission Testbed (NCET): Accelerating Anthropogenic Emission Updates for NAQFC FV3-CMAQ through Community Collaboration", June 2019 – May 2022.
WESTAR. [Ramboll Inc, PI, Baek, PI]. "The Western Air Quality Study 2014 Modeling Platform Development and Shake-out", December 2018 – June 2020.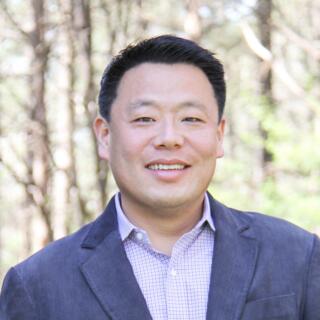 Name

B.H. Baek

Job Title

Research Associate Professor

Website

Email

Phone Number

Office Number

Center for Spatial Information, Science and System College of Science Mailing Address: 4528 Farrington Road Durham NC 27707; Office Hours:Monday-Friday (8am to 5pm)