Faculty & Staff Directory
Daniel Hanley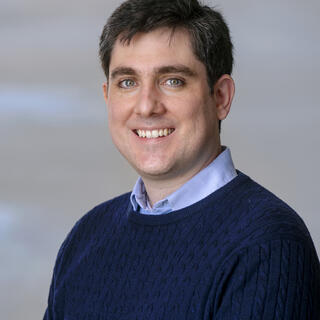 Name

Dr. Daniel Hanley

Job Title

Website

Email

Phone Number

Office Number
Departments
Biology Department (Faculty)

Biology Department (Research Faculty)
2007 – 2011 University of Windsor, Windsor, ON, Canada Doctor of Philosophy (PhD), Department of Biological Sciences
2004 – 2006 Bucknell University, Lewisburg, PA, USA Master of Science (MSc), Animal Behavior Program
2002 – 2004 Cornell University, Ithaca, NY, USA Bachelor of Science (BSc), cum laude with distinction in research Department of Animal Science
2000 – 2002 Skidmore College, Saratoga Springs, NY, USA
Dr. Daniel Hanley is Assistant Professor of Biology at George Mason University. He studies visual perception, cognition, and decision-making in wild birds. By quantifying the diversity of colors found in nature (particularly birds' eggs), his laboratory addresses fundamental questions about how selection pressures shape the evolution of phenotypes, and how those phenotypes govern species interactions. His work has been published in more than 40 peer-reviewed journals such as Nature Ecology & Evolution, Proceedings of the Royal Society, the American Naturalist, and Biology Letters and is frequently highlighted by the popular press (e.g., as Audubon, the BBC, and Science magazine). In August 2020, Dr. Hanley was awarded Elective Membership at the American Ornithological Society for significant contributions to ornithology and the society.
Hanley D, Moghaddame-Jafari B, Rutledge SL (2021) Could diffuse coevolution explain the generic eggshell color of the brown-headed cowbird? Current Zoology, 67: 645–652
Rutledge SL, Carr DE, Hauber ME, & Hanley D (2021) Best of a bad job or masters of illusion: Do nest light conditions make the eggs of brood parasitic brown-headed cowbirds (Molothrus ater) more similar to the eggs of their hosts? Ethology, 127: 117-124
Wisocki PA*, Kennelly P, Rojas Rivera I*, Cassey P, Burkey ML, & Hanley D (2020) The global distribution of avian eggshell colours suggest a thermoregulatory benefit of darker pigmentation. Nature Ecology & Evolution, 4: 148-155 Media coverage: BBC Mundo, Axios, the Conversation, MSN, N+1, PhysOrg, Science News, Scientific American, Discover Magazine, the Guardian, Daily Mail
Hamchand R, Hanley D, Prum RO, & Christian Brückner (2020) Expanding the eggshell colour gamut: uroerythrin and bilirubin from tinamou (Tinamidae) eggshells. Scientific Reports, 10, 11264
Hanley D, Gern K*, Hauber ME, & Grim T (2019) Host responses to foreign eggs across the avian visual color space. American Naturalist, 194: 17-27
Hanley D, López AV, Fiorini V, Reboreda JC, Grim T, & Hauber ME (2019) Variation in multicomponent recognition cues alter egg rejection decisions: a test of the optimal acceptance threshold hypothesis. Philosophical Transactions of the Royal Society B, 374: 20180195 Media coverage: Mother Nature Network, Science
Hanley D, Grim T, Igic B, Samaš P, López AV, Shawkey MD, & Hauber ME (2017) Egg discrimination along a gradient of natural variation in eggshell coloration. Proceedings of the Royal Society B, 284, 20162592 Media coverage: PhysOrg, ScienceDaily, Scienmag
Hanley D, Grim T, Cassey P, & Hauber ME (2015) Not so colourful after all: eggshell pigments constrain avian eggshell colour space. Biology Letters, 11, 20150087 Media coverage: New Scientist, Český rozhla, Olomoucké novinky, Vesmír, Audubon Magazine, Science.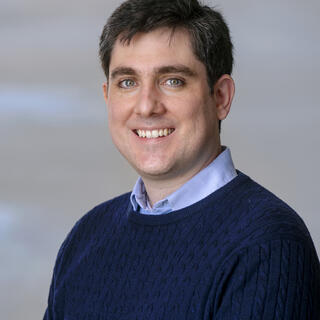 Name

Dr. Daniel Hanley

Job Title

Website

Email

Phone Number

Office Number