Faculty & Staff Directory
Giorgio Ascoli
Professor, Bioengineering & Neuroscience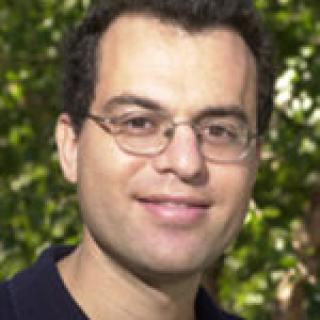 Name

Dr. Giorgio Ascoli

Job Title

Professor, Bioengineering & Neuroscience

Website

Email

Phone Number

Office Number
Other Affiliations
Bioengineering (Volgenau School of Engineering)
Centers
Krasnow Institute for Advanced Study

Institute for Biohealth Innovation

Center for Neural Informatics, Neural Structures and Neural Plasticity (CN3)
Research Areas
Neuroscience

Biochemistry
PhD, Biochemistry and Neuroscience, Scuola Normale Superiore (1996)
MS, Chemistry and Biochemistry, Pisa University (1993)
BS, Chemistry and Physics, Scuola Normale Superiore (1991)
Giorgio A. Ascoli has dedicated his career to advancements in biochemistry and neuroscience since he received a PhD from the Scuola Normale Superiore of Pisa, Italy, and continued his research at the National Institutes of Health in Bethesda, MD.  Ascoli investigates protein structure and binding in the nervous system. In the long term, he seeks to create large-scale, anatomically plausible neural networks to model entire portions of a mammalian brain, such as the hippocampus. Ascoli's interests also involve human memory and consciousness.
Ascoli is the founding editor-in-chief of the journal Neuroinformatics, and is on the editorial board member of several other international journals. He also serves on the advisory board of numerous scientific organizations and is past president of the Potomac Chapter of the Society for Neuroscience. Ascoli contributed to the establishment of the fields of computational neuroanatomy and neuroinformatics. His own laboratory investigates the relationship between brain structure, activity, and function from the cellular level to the circuit level. 
Peng H., Hawrylycz M., Roskams J., Hill S., Spruston N., Meijering E., Ascoli G.: BigNeuron: large-scale 3D neuron reconstruction from optical microscopy images. Neuron, 87(2):252-6 (2015).
Rees C., Moradi K., Ascoli G.: Weighing the evidence in Peters' rule: Does neuronal morphology predict connectivity? Trends in Neurosciences, 40(2):63-71 (2017).
Ascoli G., Maraver P., Nanda S., Polavaram S., Armañanzas R.: Win-win data sharing in neuroscience. Nature Methods, 14(2):112-6 (2017).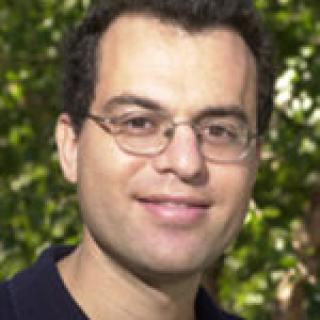 Name

Dr. Giorgio Ascoli

Job Title

Professor, Bioengineering & Neuroscience

Website

Email

Phone Number

Office Number