Faculty & Staff Directory
Harold Geller
Associate Professor
Observatory Director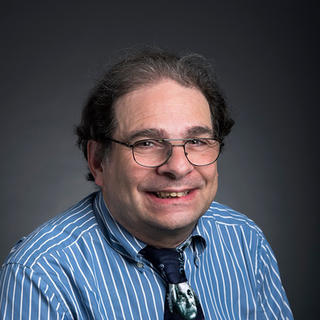 Name

Prof. Harold A. Geller

Job Title

Associate Professor

Observatory Director

Website

Email

Phone Number

Office Number
Research Areas
Applied Science

Astronomy
DA, Education, George Mason University
MA, Astronomy and Informatics, George Mason University
BS, Mathematics, University of the State of New York
Harold Geller is the Observatory Director and Associate Professor in the Department of Physics and Astronomy at George Mason University. He most recently co-authored a textbook on renewable energy. His current interests include energy and the environment; the search for life in the universe; and the exploration of space. Between 2011 and 2015 he served as co-Investigator for the Virginia Initiative for Science Teaching and Achievement (VISTA). Since 2012 he serves as a Solar System Ambassador for NASA JPL. Between 2009 and 2010 he was awarded six Telly Awards for online educational videos he produced. In 2008 he won the GMU Faculty Member of the Year Award. From 2006 to 2008 he was the Associate Chair of the Department of Physics and Astronomy. Other past positions include President of the Potomac Geophysical Society; tour guide and lecturer with NASA Goddard Space Flight Center; producer of educational multimedia CD-ROMs; faculty at Northern Virginia Community College; doctoral fellow of the State Council of Higher Education for Virginia; and, lecturer/operator at the Einstein Planetarium in the Smithsonian Institution's National Air and Space Museum in Washington, DC. He has authored/edited seven books; and published over 100 papers in education, astrobiology, astrophysics, and biochemistry. He has been interviewed or quoted by USA Today, Washington Post, Huffington Post, The Arts and Entertainment Magazine, Astrocast TV, WTOP News Radio, News Channel 8, and The Skeptic.
Dr. Geller has led research efforts in planetarium assessments; public opinion regarding space exploration; and geographic information systems. He has been a co-investigator on science education research grants.
Dr. Geller teaches courses in astronomy; astrobiology; cosmology; physics; and, renewable energy.
Ehrlich, Robert and Harold A. Geller, 2018. Renewable Energy, Second Edition, A First Course. CRC Press: Boca Raton, FL. ISBN 978-1-4987-3695-4.
Geller, Harold A. 2017. The Geller Equation: On the Probability of Successful Sexual Relations with Extraterrestrials, ResearchGate, DOI: 10.13140/RG.2.2.28639.36009.
Geller, H., 2015. VISTA Science Education Faculty Academy: Vexations and Ventures of Standardized Testing, Journal of Virginia Science Education, 10(1):64-69.
Geller, Harold A. with illustrations by Geoff Elkins, 2014. All the Secrets of the Universe in Large Print. Lulu Press: Raleigh, NC. ISBN 978-1-304-80866-0.
Geller, Harold A., 2014. Evidence of Life on Mars or Just Another Case of Pareidolia. Journal of Cosmology, 17: 33-36.
2018 Albert Nelson Marquis Lifetime Achievement Award
2018 Certificate of Appreciation for Contributions to the 2017 Total Solar Eclipse, NASA Science Mission Directorate
2016 Midwood High School Most Accomplished Alumnus, Physical Sciences
2010 Telly Award, Silver, Excellence in Video Production in Education
2008 Faculty Member of the Year Award, George Mason University Alumni Association.
George Mason University Astronomical Observatory
This video provides the viewer with an overview of the George Mason University observatory on the Fairfax, Virginia campus. It addresses the assembly of the telescope, some of the research our students have done using the telescope, and the outreach programs associated with the observatory and its inflatable planetarium system.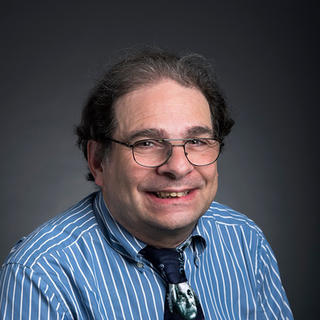 Name

Prof. Harold A. Geller

Job Title

Associate Professor

Observatory Director

Website

Email

Phone Number

Office Number