Faculty & Staff Directory
James Olds
University Professor of Neuroscience, Policy and Government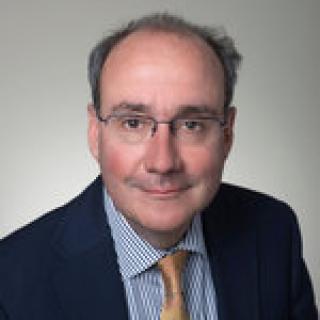 Name

Dr. James L. Olds

Job Title

University Professor of Neuroscience, Policy and Government

Email

Phone Number

Office Number

Krasnow Institute, Room 224
Centers
Institute for Biohealth Innovation

Krasnow Institute for Advanced Study
B.A. in Chemistry, Amherst College, 1978
Ph.D. in Neurosciences, University of Michigan Ann Arbor, 1987
Jim Olds is University Professor of Neuroscience and Public Policy at George Mason University. He served from 2014-2018 as head of the Biological Sciences Directorate at the U.S. National Science Foundation (NSF), responsible for an annual budget of $750M. Olds' former directorate funds the majority of non-biomedical research at America's research institutions. While there, he was also NSF lead for President Obama's White House BRAIN project, deputy lead for NSF on Vice President Biden's Cancer Moonshot and co-chaired the White House Life Sciences Subcommittee of the National Science and Technology Council.
Olds also holds the position of Adjunct Professor in the Department of Anatomy, Physiology and Genetics at the Uniformed Services University of the Health Sciences.
Prior to his time at NSF, Olds was the Director of George Mason University's Krasnow Institute for Advanced Study, Chair of the Molecular Neuroscience Department and the Shelley Krasnow University Professor of Molecular Neuroscience.
Olds received his Ph.D. in neuroscience from the University of Michigan and his BA in chemistry from Amherst College.
Olds J.L., Anderson M.D., McPhie, D.L., Staten L.D., and Alkon D.L. Imaging of Memory-Specific Changes in the Distribution of Protein Kinase C in the Hippocampus, Science. 245:866-869 (1989).
Devan, B. D., Petri, H. L., Mishkin, M., Stouffer, E. M., Bowker, J. M., Yin, P. B., Buffalari, D. M., and Olds, J. L. A room with a view and a polarizing cue: Individual differences in the stimulus control of place navigation and passive latent learning in the water maze. Neurobiology of Learning and Memory 78 (1):79-99 JUL (2002).
Devan, B.D., Stouffer, E.M., Petri H.L., Mcdonald, R.J., and  Olds, J.L. Partial Reinforcement Across Trials Impairs Escape Performance but Spares Place Learning in the Water Maze. Behavioral Brain Research 141:91-104 (2003).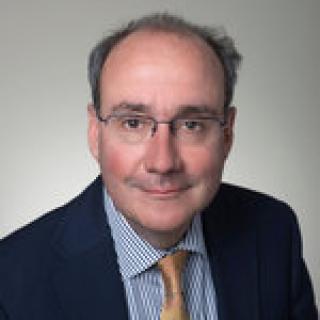 Name

Dr. James L. Olds

Job Title

University Professor of Neuroscience, Policy and Government

Email

Phone Number

Office Number

Krasnow Institute, Room 224