Faculty & Staff Directory
Kerin Hilker-Balkissoon
Director of Educational and Career Pathways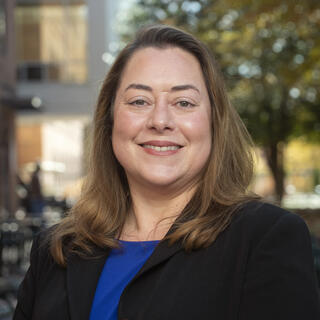 Name

Dr. Kerin A. Hilker-Balkissoon

Preferred Pronouns

She/Ela/Ella

Job Title

Director of Educational and Career Pathways

Website

Email

Phone Number

Office Number

Exploratory Hall, Room 1403, MSN 6A3
Departments
Dean's Administration (AdjunctAdministrative Faculty)
Research Areas
Education

Science Education
EdD, Educational Leadership - STEM Education, American College of Education (In Progress)
Executive Certificate - Diversity, Equity and Inclusion, George Mason University
MS, Counseling - Clinical and Educational Specializations (1999)
BS, Psychology - Dual Emphasis in Neurocognitive & Developmental, University of Massachusetts at Amherst (1995)
Kerin Hilker Balkissoon brings over twenty years of experience engaging PK-12, community college, university, non-profit, and workforce sectors to address systemic inequities and barriers to college access, success and career attainment. Kerin's innovative efforts are grounded in Justice, Equity, Diversity and Inclusion (JEDI), integrating career pathways, high impact educational practices, asset-based approaches and developmental, holistic student supports. A NISTS Transfer Champion-Catalyst award winner, Kerin has a proven track record in designing data-driven interventions that enhance post-secondary inclusive excellence for underserved and minoritized groups. She specializes in supporting community college and transfer students, student-parents, first generation students, immigrant and international students, and post-traditional (adult) populations. At George Mason University, Kerin designs and implements College of Science pathways that enhance STEM access and success, and teaches in the Scientific Leadership and Practice program. She actively engages in university-wide efforts to enhance inclusive excellence, including service as co-chair of the Student-Parent Task Force, tri-chair to Mason's First Generation Task Force, the Undocumented Student Task Force, and the Transfer Advisory Council. Herself a first-generation Latina college graduate, Kerin actively gives her time to advocacy and support of the Hispanic and Autistic communities, including a leadership role with non-profit Friends in Need Virginia, and as a Board Member for the Virginia Latino Higher Education Network (VALHEN).
With Dr. Padhu Seshaiyer, Kerin's STEM Education research focuses on identifying and addressing inequities in access to high impact educational practices and development of career capital for minoritized and underserved undergraduate students, with a particular focus on the community college transfer population.
At George Mason University, Kerin Hilker-Balkissoon teaches College of Science courses in scientific research, writing, communication, and leadership, and STEM career readiness. Courses taught include COS 120, COS 300/500, and UNIV courses.
Hilker-Balkissoon, K., Nagalia, R., and Seshaiyer, P. (2023, February 9-11). Leveraging the First Year Learning Community to Enhance STEM-Sector Career Readiness and Student Success [Paper presentation]. ICON-BITS 2023, Pilani, India. https://discovery.bits-pilani.ac.in/iconbits2023/index.html
Hilker-Balkissoon, K. and Seshaiyer, P. (in press) "Career pathways by design: An innovative framework to enhance professional preparation for STEM Transfer Students" Ensuring Success for Transfer Students: The Importance of Career and Professional Development.
Hilker-Balkissoon, K. and Seshaiyer, P. (2021) George Mason University - The Scientific Community of Transfer Researchers: Holistic Career Readiness for STEM Undergraduate Students Who Transfer. In Fountain, C. and Portillo, I. (Ed.). (2021). Career advising as a tool for student success and educational equity. (pp. 15-22). University of South Carolina, National Resource Center for The First-Year Experience & Students in Transition.
Dean's Award in Diversity and Inclusion, George Mason University College of Science
Transfer Champion-Catalyst Award, National Institute for the Study of Transfer Students Associate Level
¡Example of Excelencia!, Excelencia in Education Foundation
Bellwether Award Finalist: Community College Futures Assembly (2016 & 2018)
Virginia Excellence in Education Award, Virginia Tech School of Education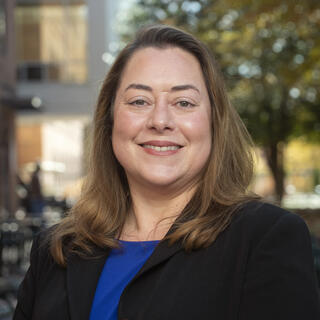 Name

Dr. Kerin A. Hilker-Balkissoon

Preferred Pronouns

She/Ela/Ella

Job Title

Director of Educational and Career Pathways

Website

Email

Phone Number

Office Number

Exploratory Hall, Room 1403, MSN 6A3