Faculty & Staff Directory
Kerin Hilker-Balkissoon
Director of Educational and Career Pathways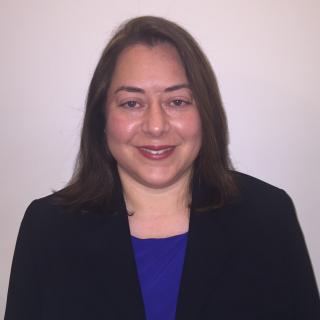 Name

Dr. Kerin A. Hilker-Balkissoon

Job Title

Director of Educational and Career Pathways

Email

Phone Number

Office Number

Exploratory Hall, Room 1403, MSN 6A3
PhD, Conflict Analysis and Resolution - Collaborative Community Action, George Mason University (In Progress)
MS, Clinical Counseling, The Johns Hopkins University (1999)
BS, Psychology, University of Massachusetts at Amherst (1995)
Kerin Hilker-Balkissoon is committed to enhancing equity in college access, success, completion, and career attainment, bringing her twenty years of experience engaging K-12, post-secondary, non-profit, and workforce sectors through innovative systems collaboration; strategic and collective impact partnerships; blended academic, navigational and career pathways design; and integration of holistic, wrap-around supports to move the needle on K-20 and career outcomes for under-resourced populations. She has a strong background designing interventions and resources targeting community college transfer students, pregnant and parenting students, youth in foster care and disconnected youth, homeless and hungry students, DREAMers and immigrant students, students with disAbilities and neurodiverse students, first generation college students, justice-affiliated families, and post-traditional students.
Hilker-Balkissoon demonstrates expertise in innovative program/project design, management, and evaluation; student success and advising; enrollment strategy; workforce development; grant-writing and management; integration of high impact practices (internships, research, civic engagement and service-learning); fostering student engagement and social capital; and supporting Latinx/Luso populations.
At George Mason University, Hilker-Balkissoon designs and implements targeted and systemic K-20 and career pathways to enhance STEM access, equity and inclusion and teaches STEM communication, leadership, and career readiness, while concurrently pursuing course work toward a doctoral degree in Conflict Analysis and Resolution.
At George Mason University, Kerin Hilker-Balkissoon teaches College of Science courses in scientific research, writing, communication, and leadership, and STEM career readiness. Courses taught include COS 120, COS 300/500, and UNIV courses.
Virginia Excellence in Education Award (Virginia Tech School of Education)
Excelencia in Education Foundation Associate Level ¡Example of Excelencia!
NVCCEF Outstanding Service to the College Award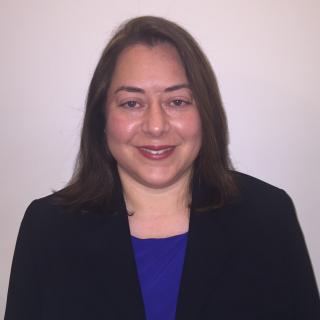 Name

Dr. Kerin A. Hilker-Balkissoon

Job Title

Director of Educational and Career Pathways

Email

Phone Number

Office Number

Exploratory Hall, Room 1403, MSN 6A3