Faculty & Staff Directory
Ling Ren
Research Assistant Professor
Ecology of Phytoplankton and Harmful Algal Blooms, Phycology, Marine Biogeochemistry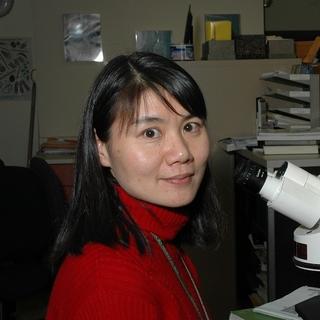 Name

Ling Ren

Job Title

Research Assistant Professor

Ecology of Phytoplankton and Harmful Algal Blooms, Phycology, Marine Biogeochemistry

Email

Phone Number

Office Number

David King Hall, Room 3047, MSN 5F2
Research Areas
Aquatic Ecology

Artificial Intelligence

Biodiversity

Climate Science

Environmental Science and Policy

Modeling

Sustainability
PhD, Biogeochemistry, Hamburg University, Germany (2002)
MS  Environmental Science, Ocean University of China (Qingdao) (1998)
BS  Marine Chemistry, Ocean University of China (Qingdao), China (1992)
Research interests include phytoplankton ecology and dynamics, and index for water quality assessment, harmful algal blooms in coastal and freshwater systems, metabarcoding of phytoplankton, algal taxonomy and identification including diatoms; and Valley fever fungi Coccidioides detection and distribution for forecasting Valley fever outbreaks; and AI on algae (diatoms) identification.
Current projects:
Ling Ren (PI) and Patrick Gillevet: Characterization of Phytoplankton Community Changes in Barnegat Bay Related to the Closure of Oyster Creek Nuclear Generating Station, Combining Next Generation Sequencing and Microscopic Analyses.
Daniel Tong (PI), Ali Andalibi, Barney Bishop, Ling Ren, Patrick Gillevet, et al.: Detecting Cocci Fungus: Preparing the Nation for Valley Fever Outbreaks.
Ren, L.,  N. N. Rabalais . R. E. Turner, 2020. Effects of Mississippi River water on phytoplankton growth and composition in the upper Barataria estuary, Louisiana. Hydrobiologia: 847:1831–1850. https://doi.org/10.1007/s10750-020-04214-0.
Ren, L, T. Belton, R. Schuster, and M. Enache, 2017. Phytoplankton index of biotic integrity and reference communities for Barnegat Bay-Little Egg Harbor Estuary, New Jersey. Journal of Coastal Research, SI 78: 89-105.
Ren, L. 2016-2017. Updates on Diatoms in the Integrated Taxonomic Information System (IT IS). https://www.itis.gov/whatsnew.html#diatoms; https://www.itis.gov/whatsnew.html#chaetocerotaceae; https://www.itis.gov/whatsnew.html#navicular.
Ren, L., N. N., Rabalais, R. E. Turner, W. Morrison and W. Mendenhall. 2009. Nutrient limitation on phytoplankton growth in Upper Barataria Basin, Louisiana: Microcosm Bioassays. Estuaries and Coasts 32: 958-974.
Ren, L., W., Mendenhall, N. Atilla, W. Morrison and N. N. Rabalai. 2008. Cyanobacteria in eutrophied fresh to brackish lakes in Barataria Estuary, Louisiana. In H. Kenneth Hudnell (ed.): Cyanobacterial Harmful Algal Blooms: State of the Science and Research Needs, Springer, pp. 308-310.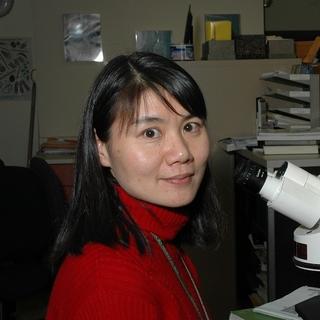 Name

Ling Ren

Job Title

Research Assistant Professor

Ecology of Phytoplankton and Harmful Algal Blooms, Phycology, Marine Biogeochemistry

Email

Phone Number

Office Number

David King Hall, Room 3047, MSN 5F2