Faculty & Staff Directory
Malda Kocache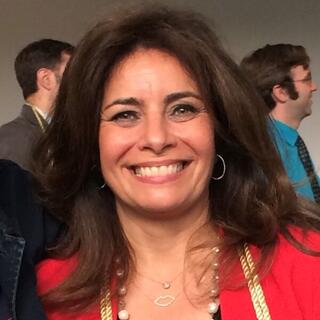 Name

Dr. Malda Kocache

Job Title

Email

Phone Number

Office Number

Exploratory Hall, Room 1210, MSN 3E1
Departments
Biology Department (Instructional Faculty)
PhD: Microbiology and Immunology, Georgetown University, 1989
BS Biology, American University of Beirut, 1984
Professor and adviser. Some of the courses I teach are Introduction to Microbiology for nursing and health sciences, and HIV/AIDS synthesis classes, upper level Microbiology. I am also the Coordinator for the Biology honors program. In addition, I am an adviser for all biology majors. I am the adviser for Lambda Sigma Honor Society on campus.
 Invited speaker with PAHO ( Pan American Health Organization) on "Introduction of the HPV vaccine in Latin America and the Caribbean".
My main goal has always been to create an interactive and lively learning environment. Simply standing in front of the class and lecturing is not the way that I believe the learning process is achieved. I strongly feel a lively classroom driven by inquisitive questioning, student participation, technology, and humor will allow the students to better assimilate and comprehend the world of microbes and cells.
BIOL 246: Introduction to Microbiology, Health Sciences
BIOL 301: HIV/AIDS
BIOL 404: Medical Microbiology
Kocache M, Pearson G, "Protein Kinase Activity Associated with a Cell Cycle Regulated, Membrane Bound Epstein-Barr Virus Induced Early Antigen". Intervirology 1990; 31: 1 – 13.
Recipient of the University Teaching Excellence award, 2017
Nominated to the first annual Presidential Award for Faculty Excellence, George Mason University, 2017
Inducted as an honorary member in the Golden Key International Honor Society. George Mason University. 2016
Recipient of the Biology Director award for Teaching Excellence. George Mason University, 2014.
Nominated for the teaching excellence award. George Mason University. 2022, 2020, 2017, 2013, 2012, 2011, 2007.
Nominated for the adviser of the year award. George Mason University. 2021, 2020, 2019, 2016, 2014, 2013, 2012, 2011, 2005.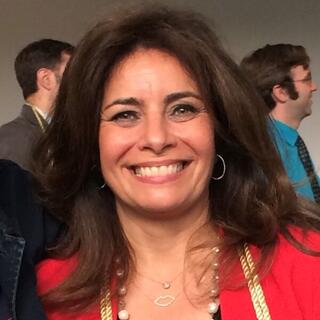 Name

Dr. Malda Kocache

Job Title

Email

Phone Number

Office Number

Exploratory Hall, Room 1210, MSN 3E1