Faculty & Staff Directory
Paul Bubbosh
Research Professor (COLA)
Adjunct Faculty (ESP)
Environmental Politics, Energy Law and Regulation,
Environmental Law, Global Environmental Policy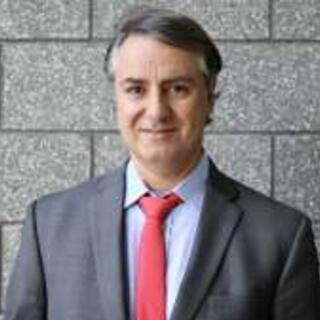 Name

Paul A. Bubbosh, J.D.

Job Title

Research Professor (COLA)

Adjunct Faculty (ESP)

Environmental Politics, Energy Law and Regulation,

Environmental Law, Global Environmental Policy

Email

Office Number

David King Hall, Room 3005, MSN 5F2
Other Affiliations
Schar School of Policy and Government, Center for Energy Science and Policy, Co-Director of Local Climate Action Planning Initiative

Virginia Climate Center, Board Advisor
Centers
Center for Ocean-Land-Atmosphere Studies (COLA)
Research Areas
Environmental Politics

Environmental Law

Energy Law and Regulation

Local Climate Action Planning

Climate Mitigation and Adaptation Modeling

Environmental and Energy Justice
Paul Bubbosh has 25 years of experience working in the environmental sector.  He was the former Director of the Energy Security Division in the U.S. Department of Energy where he spent 8 years leading foreign intelligence analysis on global energy and environmental issues.  Prior to his service in DOE, he spent 13 years in the U.S. Environmental Protection Agency, where he worked in the Offices of Transportation and Air Quality, Radiation and Indoor Air, Enforcement and Compliance Assurance, and in the Office of the Assistant Administrator for Air and Radiation.  At DOE, he published several Presidential Daily Briefs, and at EPA he published air quality guidance on State Implementation Plan credits for voluntary programs.  He served as an environmental legal advisor in the U.S. Peace Corps serving in Costa Rica for 2 years.  He also worked in The Nature Conservancy conducting legal analysis of Central American environmental laws.  Locally, he spent 5 years as Chair of the Montgomery County Energy and Air Quality Advisory Committee and he clerked for the Honorable F. Bruce Bach of the 19th Judicial Circuit in Virginia (Fairfax Circuit Court).
Grant funding from Mason's Strategic Investment Fund supports a project to develop and implement climate action plans (energy, climate, and resiliency) in disadvantaged and marginalized communities in Virginia. The project expands upon a Curriculum Impact Grant that created two new courses (modeling community greenhouse gas emissions and energy equity and justice in disadvantaged communities). The project translates student research and applies this research to serve the communities' needs and provide real-world experiences for students through community outreach and engagement. For more information see the Virginia Climate Center or the Local Climate Action Planning Initiative.
The area of environmental science and policy is affected and influenced by many factors. One important influence is the law. By law, this includes statutes, regulations, and court decisions. The study of law in a non-law school setting requires understanding how laws apply to your current work, but more importantly, how laws may change your work. For example, in the recent Supreme Court decision in Sackett v. Environmental Protection Agency (2023), the Court opted for a narrow definition of "waters of the United States," thereby limiting the number of wetlands that fall under Clean Water Act protection. This case underscores the importance of understanding the rationale of the Court both for and against this reading of the law.
Courses:
EVPP 670: Introduction to Environmental Law 
EVPP 505/GOVT 319: Introduction to Energy and Climate Law
EVPP 620: Evolution and Development of U.S. Environmental Policy 
Future courses under development:
Introduction to U.S. Water Law
Environmental Justice Law and Regulation
Ortiz, Luis E., Reilly Stiles, Sophia Whitaker, Edward Maibach, James Kinter, Lucas Henneman, Jenna Krall, Paul Bubbosh, and Benjamin Cash. "Public health benefits of zero-emission electric power generation in Virginia." Heliyon (2023). https://doi.org/10.1016/j.heliyon.2023.e20198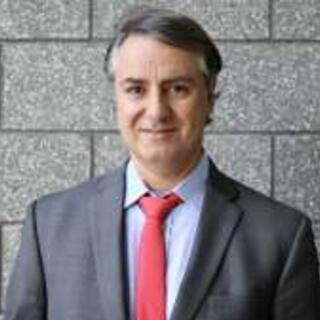 Name

Paul A. Bubbosh, J.D.

Job Title

Research Professor (COLA)

Adjunct Faculty (ESP)

Environmental Politics, Energy Law and Regulation,

Environmental Law, Global Environmental Policy

Email

Office Number

David King Hall, Room 3005, MSN 5F2