Faculty & Staff Directory
Rebecca Forkner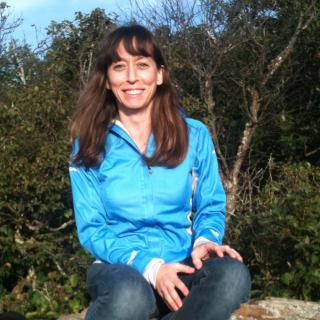 Name

Dr. Rebecca E. Forkner

Job Title

Website

Email

Phone Number

Office Number

David J. King Hall, Room 3016, MSN 3E1
Departments
Biology Department (Research Faculty)

Biology Department (Instructional Faculty)
Research Areas
Biodiversity

Biology

Biomedical Research

Chemistry

Climate Science

Conservation

Data Sciences

Sustainability
PhD, Ecology and Evolution, University of Georgia, (1998)
Dr. Forkner is an entomologist, community ecologist, and plant-biochemist with a strong focus on the life history of Lepidoptera.  Her research centers on the ecological and evolutionary factors responsible for the colors we observe in plants and in insects. She advises undergraduate and graduate research in plant-insect interactions.
Dr. Forkner's research interests include the role of insects in the evolution of plant biochemical processes, including both floral and foliar color; climate change and autumn plant and insect phenology; digital herbaria, entomology collections, and citizen science; and insect community structure.
Currently working with:
Blandy Experimental Farm, Boyce, VA
Alexis Garretson, Data Scientist
Dr. Forkner teaches introductory and graduate level Conservation Biology courses, as well as advanced courses in Entomology, Reproductive evolution, Tropical Ecology, Forensic entomology, and Pharmacognosy. She has more than 20+ years of experience teaching and advising students in ecology and field biology.  She has advanced training in mentoring women, non-binary, and minority students in STEM disciplines, is actively involved in minority research training programs, and belongs to GMU's Career Influencer Network.
Marquis, R. J., Lill, J. T., Forkner, R. E., Le Corff, J., Landosky, J. M., and J. B. Whitfield. 2019. Declines and Resilience of Communities of Leaf Chewing Insects on Missouri Oaks Following Spring Frost and Summer Drought. Frontiers in Ecology and Evolution. DOI: 10.3389/fevo.2019.00396.
Marquis, R. J., Passoa, S. C., Whitfield, J. B., Lill, J. T., Le Corff, J., Forkner, R. E., and V. Passoa. 2019. Illustrated Guide to the immature Lepidoptera on Oaks in Missouri, USDA FHAAST 2018-5.
Forkner, R. E. 2014.Simulated herbivory advances autumn plant phenology in Acer rubrum. International Journal of Biometerology 58: 499-507. DOI: 10.1007/s00484-013-0701-8.
Stearns Center for Teaching and Learning, University Teaching Excellence Award Winner, 2014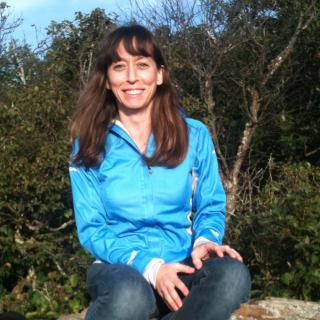 Name

Dr. Rebecca E. Forkner

Job Title

Website

Email

Phone Number

Office Number

David J. King Hall, Room 3016, MSN 3E1