Faculty & Staff Directory
Rebecca R.G.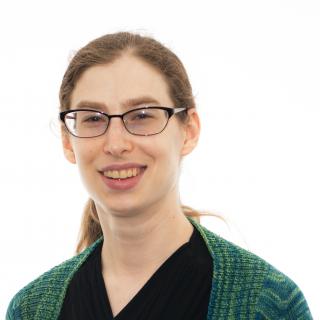 Name

Dr. Rebecca R.G.

Job Title

Website

Email

Office Number

Exploratory Hall, Room 4406, MSN 3F2
PhD, Mathematics, University of Michigan, (2016).
BA/MA, Mathematics, Bryn Mawr College, (2011).
Dr. R.G. is an Assistant Professor in the mathematics department at GMU. She does research in commutative algebra and teaches a variety of courses, including graduate algebra, geometry, abstract algebra, and history of math.
Dr. R.G.'s studies commutative noetherian rings, especially big Cohen-Macaulay modules and algebras, closure operations, and classifying singularities, particularly in characteristic p>0.
Closure operations that induce big Cohen-Macaulay modules and classification of singularities, J. Algebra, 467 (2016), p. 237-267, arXiv:1512.06843
F-singularities under generic linkage (with Linquan Ma, Janet Page, William Taylor, and Wenliang Zhang), J. Algebra, 505 (2018), p. 194-210, arXiv:1607.03972
Closure operations that induce big Cohen-Macaulay algebras, J. Pure Appl. Algebr., 222 (2018), p. 1878-1897, arXiv:1512.07862
Big Cohen-Macaulay and seed algebras in equal characteristic zero via ultraproducts (with Geoffrey D. Dietz), to appear in J. Commut. Algebr., arXiv:1608.08193
AMS-Simons Travel Grant, 2019
CHSS Internal Award for Team-Taught Course on History of Mathematics, 2019
Project NExT Fellow, Mathematical Association of America, 2018
AWM Mathematics Travel Grant, February 2017
NSF Graduate Research Fellowship, Awarded 2011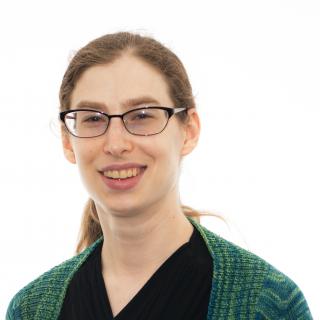 Name

Dr. Rebecca R.G.

Job Title

Website

Email

Office Number

Exploratory Hall, Room 4406, MSN 3F2