Faculty & Staff Directory
Shobita Satyapal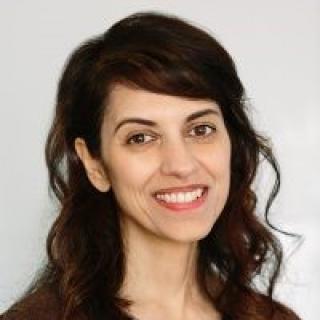 Name

Dr. Shobita Satyapal

Job Title

Website

Email

Phone Number

Office Number
PhD, Physics & Astronomy, University of Rochester, (1995)
BS, Physics, Bryn Mawr College, (1988)
Dr. Satyapal is a professor in the Department of Physics and Astronomy at George Mason University. She was a postdoctoral researcher at NASA Goddard Space Flight Center.  Prior to joining Mason, she was an instrument scientist for the James Webb Space Telescope at Goddard and Space Telescope Science Institute.
Dr. Satyapal is currently working on the following projects: intermediate mass black holes, dual supermassive black holes, and supermassive black holes in bulgeless and low mass galaxies. Her research centers on understanding the connection between the growth and evolution of supermassive black holes and the host galaxies in which they reside. She utilizes space- and ground-based multi-wavelength data from Chandra, XMM-Newton, WISE, Spitzer, the Very Large Array (VLA), Gemini, the Large Binocular Telescope (LBT), and Keck.
Current Graduate Research Students: Jenna Cann, Ryan Pfeifle, William Matzko.

Current Undergraduate Research Students: Lara Kamal.

Previous Graduate Research Students: Nathan Secrest, Wiliam McAlpine, Rachel Dudik.

Previous Undergraduate Research Students: Jack Goggin, Paul McNulty, Dillon Berger, Wiliam McAlpine, Marla Katz, Richard Johnson, Scott Gries, Diana Marcu, Jeremy Roberts, Candice Murphy, Mona Sanei, Hana Sanei, Steve Richardson, Fabiana Leal.
Dr. Satyapal in recent years has been focused on teaching upper level undergraduate physics courses. In past years, she enjoyed teaching physics for non-science majors, and astrophysics courses for upper level undergraduates and graduate students.
PHYS 402: Quantum mechanics,

PHYS 307: Thermal Physics,

PHYS 306: Waves Motion and Electromagnetic Radiation.
Colbert, J.W., Malkan, M.A., Clegg, P.E., Cox, P., Fischer, J., Lord, S.D., Luhman, M., Satyapal, S., Smith, H.A., Spinoglio, L. and Stacey, G., 1999. ISO LWS spectroscopy of M82: a unified evolutionary model. The Astrophysical Journal, 511(2), p.721.

Satyapal, S., Vega, D., Dudik, R.P., Abel, N.P. and Heckman, T., 2008. Spitzer uncovers active galactic nuclei missed by optical surveys in seven late-type galaxies. The Astrophysical Journal, 677(2), p.926.

Satyapal, S., Ellison, S.L., McAlpine, W., Hickox, R.C., Patton, D.R. and Mendel, J.T., 2014. Galaxy pairs in the Sloan Digital Sky Survey–IX. Merger-induced AGN activity as traced by the Wide-field Infrared Survey Explorer. Monthly Notices of the Royal Astronomical Society, 441(2), pp.1297-1304.

Satyapal, S., Watson, D.M., Pipher, J.L., Forrest, W.J., Coppenbarger, D., Raines, S.N., Libonate, S., Piche, F., Greenhouse, M.A., Smith, H.A. and Thompson, K.L., 1995. High Spatial Resolution Fabry-Perot Imaging of M82: Near-Infrared Recombination Line Observations. The Astrophysical Journal, 448, p.611.

Watson, D.M., Guptill, M.T., Huffman, J.E., Krabach, T.N., Raines, S.N. and Satyapal, S., 1993. Germanium blocked‐impurity‐band detector arrays: Unpassivated devices with bulk substrates. Journal of applied physics, 74(6), pp.4199-4206.
Presidential Early Career Award

COS Celebration of Scholarship Award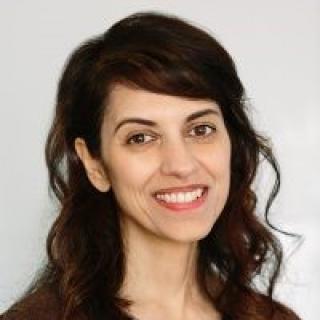 Name

Dr. Shobita Satyapal

Job Title

Website

Email

Phone Number

Office Number