Faculty & Staff Directory
Valerie Olmo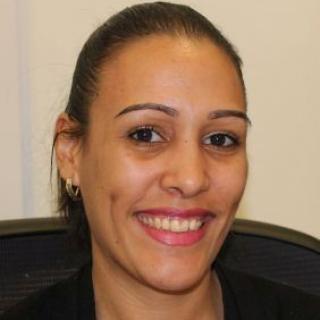 Name

Dr. Valerie Olmo

Job Title

Email

Phone Number

Office Number

Exploratory Hall, Room 1219, MSN 3E1
Departments
Biology Department (Instructional Faculty)
BS in Biology, Boston College
PhD in Biochemistry and Molecular Biology,  Johns Hopkins University Bloomberg School of Public Health
Dr. Valerie Olmo is a Term Associate Professor and Academic Advisor in the Biology Department of George Mason University.  After completing her BS in Biology degree at Boston College, Dr. Olmo went on to earn a PhD in Biochemistry and Molecular Biology from the Johns Hopkins University Bloomberg School of Public Health. Following 3 years of postdoctoral research at the University of Maryland Baltimore County (UMBC), Dr. Olmo joined the faculty of the Biology department here at Mason in Fall 2014.
In addition to mentoring undergraduate researchers independently and as students in her Developmental Biology lecture and laboratory courses, Dr. Olmo teaches sections of the lower level Cell Structure and Function course (BIOL213).  Dr. Olmo also teaches a couple of different seminar courses that are meant to complement the rigorous coursework taken by Biology majors including: 
Honors seminar courses that require Honors Biology students to create innovative tools for teaching and understanding cell biology (ex- board games, children's fiction book) as a means to deepen the students' understanding of cell biology. 
An Alternative Careers in Biology seminar course that allows Biology majors to explore careers outside of the traditional careers in medicine, education, and research.   
Freshman Biology Seminar course that provides incoming freshman Biology majors with practical advice for how to approach studying, make the most use of resources at George Mason University, and develop important soft-skills that employers have indicated are important for success in a broad range of traditional and nontraditional careers for college graduates.   
As an academic advisor, Dr. Olmo also advises undergraduate 20 hours per week to discuss the many concerns expressed by students including, but not limited to, assessing academic progress, planning coursework for future semesters, and career counseling. As an outgoing member of the College of Science Curriculum Committee, Dr. Olmo collaborated with committee members from every department to ensure that courses and programs designed and modified within the college meet our high standards and are of use to our diverse student population.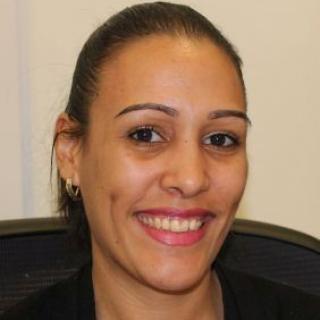 Name

Dr. Valerie Olmo

Job Title

Email

Phone Number

Office Number

Exploratory Hall, Room 1219, MSN 3E1