Faculty & Staff Directory
Virginia Espina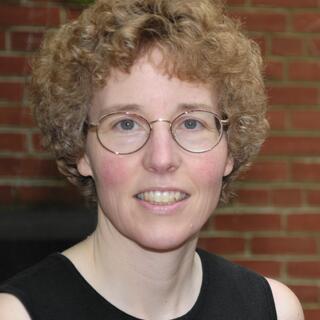 Name

Virginia A Espina

Job Title

Email

Phone Number

Office Number

10920 George Mason Circle MS1A9 Manassas, VA 20110
Centers
Center for Applied Proteomics and Molecular Medicine (CAPMM)
Research Areas
Bio-health/Health

Biochemistry

Biology

Biomedical Research

Forensic Science

Healthcare Technology

Histology

Infectious Diseases

Medical Proteomics

Microbiology

Molecular Biology

Nanoscience

Novel Coronavirus (COVID-19)

Pathobiology

Personalized Medicine

Proteomics
PhD, Biosciences, George Mason University (2013)
MS, Biotechnology, Johns Hopkins University (1999)
BS, Medical Technology, Rochester Institute of Technology (1982)
Research Professor and Technical Laboratory Director of the CAP/CLIA accredited Clinical Proteomics Laboratory
 
Research interests include deciphering mechanisms of cell signaling, drug-protein interactions, and host-pathogen interactions. These interests span women's health, cancer, infectious diseases, vascular biology, and forensics. Dr. Espina is the Technical Laboratory Director and Manager of the CAP/CLIA accredited Clinical Proteomics Laboratory, in which numerous clinical research trials and studies are conducted.

Research partners include College of Health and Human Services, Volgenau School of Engineering Biomaterials and Nanomedicine Laboratory, and the College of Science Forensics Department.
 
Dr. Espina is an Invited lecturer for BIOS743. She has more than 19 years experience teaching technical laboratory skills and concepts and mentoring students in STEM with an emphasis on graduate and medical education.
Collins DM, Madden SF, Gaynor N, AlSultan D, Le Gal M, Eustace AJ, Gately KA, Hughes C, Davies AM, Mahgoub T, Ballot J, Toomey S, O'Connor DP, Gallagher WM, Holmes FA, Espina V, Liotta L, Hennessy BT, O'Byrne KJ, Hasmann M, Bossenmaier B, O'Donovan N, Crown J. Effects of HER family-targeting tyrosine kinase inhibitors on antibody-dependent cell-mediated cytotoxicity in HER2-expressing breast cancer. Clin Cancer Res. 2020 Oct 29:clincanres.2007.2020. doi:10.1158/1078-0432.CCR-20-2007. PMID: 33122343.
Zeh HJ, Bahary N, Boone BA, Singhi AD, Miller-Ocuin JL, Normolle DP, Zureikat AH, Hogg ME, Bartlett DL, Lee KK, Tsung A, Marsh JW, Murthy P, Tang D, Seiser N, Amaravadi RK, Espina V, Liotta L, Lotze MT. A Randomized Phase II Preoperative Study of Autophagy Inhibition with High-Dose Hydroxychloroquine and Gemcitabine/Nab-Paclitaxel in Pancreatic Cancer Patients. Clin Cancer Res. 2020 Jul 1;26(13):3126-3134. doi: 10.1158/1078-0432.CCR-19-4042. PMID:32156749
Holmes FA, Levin MK, Cao Y, Balasubramanian S, Ross JS, Krekow L, McIntyre K, Osborne C, Espina V, Liotta L, and O'Shaughnessy J. Comutation of PIK3CA and TP53 in Residual Disease After Preoperative Anti-HER2 Therapy in ERBB2 (HER2)-Amplified Early Breast Cancer. JCO Precision Oncology (2019).
Mueller C, Gambarotti M, Benini S, Picci P, Righi A, Stevanin M, Hombach-Klonisch S, Henderson D, Liotta L, Espina V. Unlocking bone for proteomic analysis and FISH. Lab Invest. 2019 May;99(5):708-721. doi: 10.1038/s41374-018-0168-7. Epub 2019 Jan 18. PMID: 30659273.
Molecular Profiling, Methods and Protocols, 2nd edition, Virginia Espina, ed, in Methods in Molecular Biology, 2017. doi:10.1007/978-1-4939-6990-6. ISBN 978-1-4939-6989-0.
 
Patents (issued)
Patent 8,460,859 Tissue preservation and fixation method, USPTO
Patent 8,497,137 Smart hydrogel particles for biomarker harvesting, USPTO
Patent 8,628,931 mTOR pathway theranostic, USPTO
Patent 9,086,414 Phosphorylated C-ErbB2 as a superior predictive theranostic marker for the diagnosis and treatment of cancer
Patent 9,096,833 Methods of treating pre-malignant ductal cancer with autophagy inhibitors, USPTO
Patent 10,126,304 Binding domain mapping
Patent 10,324,008 B2 Composition and methods for laser capture microdissection
Patent 10,697,866 Composition and methods for laser capture microdissection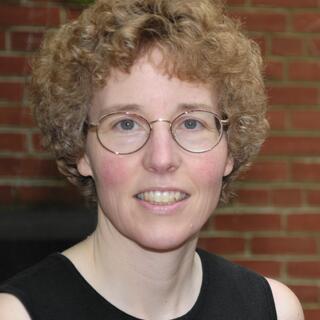 Name

Virginia A Espina

Job Title

Email

Phone Number

Office Number

10920 George Mason Circle MS1A9 Manassas, VA 20110