Bobby Azarian, PhD
Bobby Azarian is a science journalist and a cognitive neuroscientist who graduated from Mason with a PhD in Neuroscience in 2015. Azarian challenges the prevailing paradigm that suggests the universe functions at random and that life came as an accidental byproduct. Instead, he pulls from varying disciplines to look at the phenomenon of life and consciousness from a perspective of information and energy flows. The Romance of Reality explores the possibility that the universe may actually be self-organizing and becoming more complex with life as a fundamental unit to make larger, more complex systems.
He has written for publications including The Atlantic, The New York Times, BBC, Scientific American, Slate, HuffPost, Quartz, and Aeon. His research has been published in peer-reviewed journals such as Human Brain Mapping, Cognition & Emotion, Acta Pychologica, and Philosophical Transactions of the Royal Society. His blog "Mind in the Machine," hosted by Psychology Today, has received over 8 million views. Azarian worked on Season 2 of the YouTube Premium psychology-based series Mind Field (as a consultant and researcher), which helped the show win its first Emmy nomination. He has appeared on The Joe Rogan Experience, The Michael Shermer Show, The David Pakman Show, and The Young Turks to discuss his work.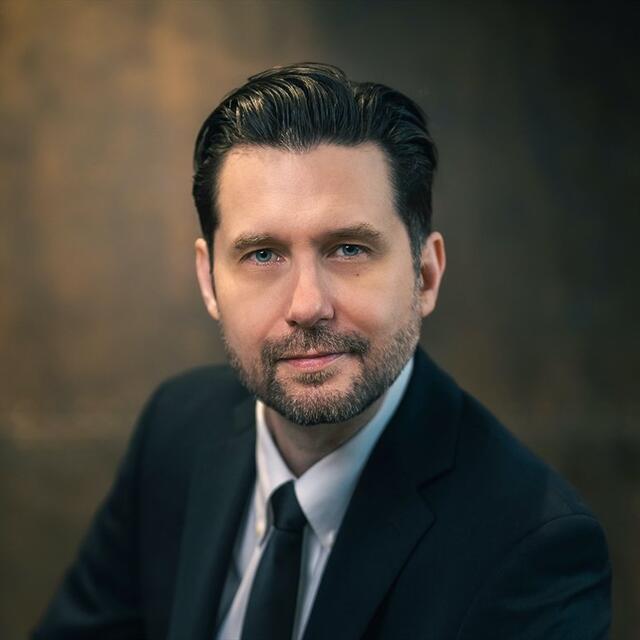 Wren Bell
Wren Bell graduated from Mason in December 2022 with a bachelor's degree in Environmental Science and Policy concentrating on ecological science with minors in conservation studies and computer science. She now works for Prince William County's Watershed Management Division as a field technician. Her role consists of monitoring restored and unrestored streams, looking at macroinvertebrates, structure, stream chemistry, and wetland delineations. Using professional equipment, meeting with county stakeholders, and playing with bugs all day, is a dream come true.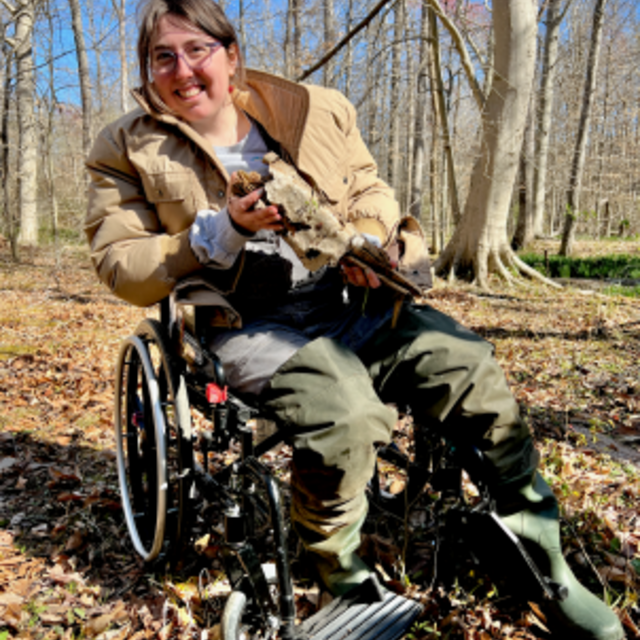 Carla Dove, PhD
Carla Dove is a researcher who specializes in identifying birds that have gotten trapped in airplane engines, known as bird strikes. She is currently the Program Manager for Feather Identification Lab in the Division of Birds at the National Museum of Natural History. Her work helps promote wildlife safety, as well as pave the way for the development of preventative measures that will decrease the chance of wildlife impacting airplanes. 
Dove enrolled in George Mason University in 1989 to pursue a master's program. In 1994 she earned her MS degree in biology. Her thesis was on the microscopic structure of feathers in North American plovers. Later that year, the U.S. Air Force accepted a research and training proposal that allowed Dove to focus on her research with a salaried position.
Dove later re-enrolled at Mason to continue her education, completing her PhD in environmental science and public policy for her dissertation on the microscopic characters of Charadriiformes (a type of shorebird) in 1998.
Jolanda N. Janczewski, MPH, PhD
Dr. Janczewski is Chairman of the Board of Consolidated Safety Services-Dynamac Corporation (CSS), a $50M company providing environmental, health and life science services to both public and private sectors. A career-long safety professional, she holds a Master of Public Health in Biohazard Sciences from UNC Chapel Hill and a PhD in Environmental Biology & Public Policy from George Mason University. She has a BS in Biology for Mary Washington College and is one of a few people in the U.S. who hold an advanced degree in biosafety. She and her company CSS have played key roles in times of national environmental disasters, including anthrax decontamination of federal buildings, and deploying scientists and other specialists to assess the Gulf Oil Spill for the EPA and NOAA. In 2002, she and her company received the U.S. State Department Small Business Prime Contractor of the Year award for their extraordinary efforts in anthrax removal and restoration of the worldwide mail facility located near Dulles Airport.
Dr. Janczewski continues to be a recognized expert in her field providing testimony in front of federal regulatory hearings and serving as a federal expert witness for the US Department of Justice. She is also an international speaker and has appeared on National and International news and public services broadcast networks.
In 2012, she was an Influential Women of Virginia honoree and also recognized as a Smart CEO Magazine Washington Woman awardee. She also received the 2014 George Mason University Distinguished Alumni Award from the College of Science. In addition, she appeared as the cover feature of Smart CEO Magazine, Woman of the Year in July, 2014.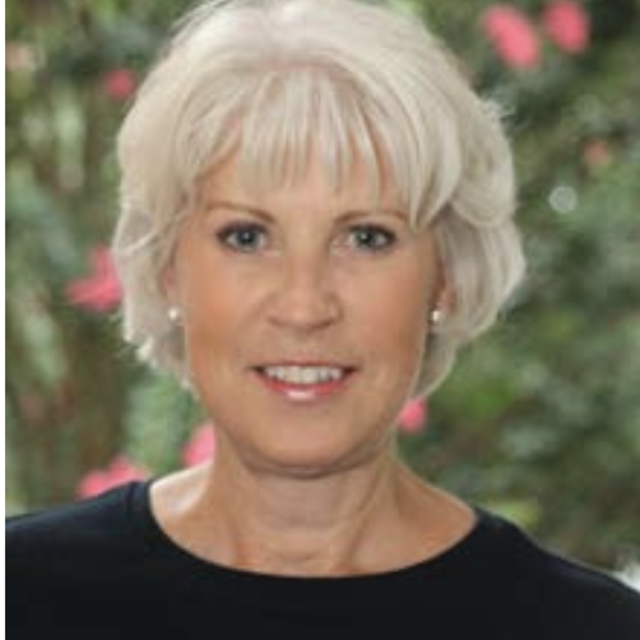 Gifty Mensah, PhD
While she worked on her bachelor's degree in biology at Mason, Gifty Mensah was a research intern and clinical technician at Inova Fairfax Hospital. She then pursued her master's degree in microbiology, with a particular interest in the therapeutics of HIV, while simultaneously working as a medical technologist at Quest Diagnostics. It was during these years that Mensah realized the tangible impact of research. 
While earning her PhD in Molecular Biology, Mensah spent countless hours in the laboratory identifying HIV mutations and searching for  diagnostics and therapeutics that could improve existing therapies. She is on six publications that cover topics such as HIV-1 latency, exosomes, HTLV-1 infection leading to Adult T-cell leukemia, and COVID-19 research.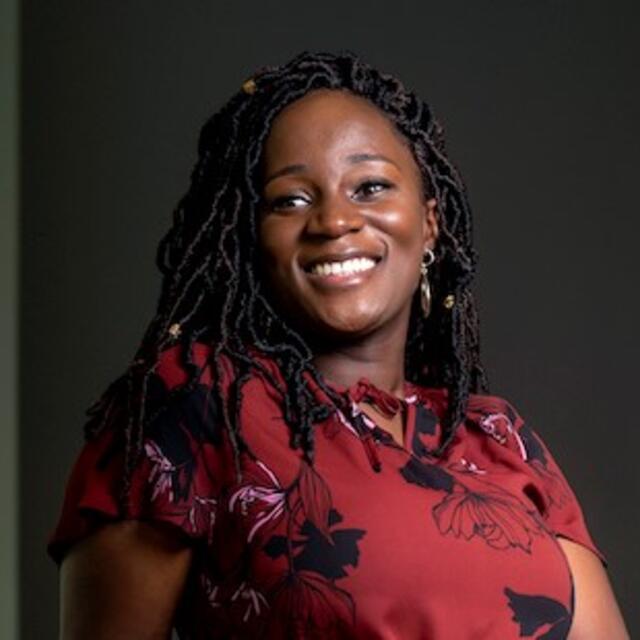 Mark D. Monson
Mark Monson is retired from Virginia state government after nearly 40 years of service to the citizens of the Commonwealth. He served a number of state agencies where his responsibilities included all manner of administrative, finance, and support services, ranging from budgeting and accounting to strategic planning and disaster recovery to procurement and contracting to HR and IT to fleet and physical plant management. Mark retired from the Department of Health Professions where he served as Deputy Director for administration, finance and support services. Mark currently serves as a citizen member of the Virginia Board of Nursing, first appointed by Governor Terry McAuliffe and reappointed by Governor Ralph Northam. In addition to being a recipient of the Distinguished Alumni award from the College of Science, Mark was a named a recipient of the Patrick Henry Award for distinguished service by Governor James Gilmore.
Mark received his BS in Biology from George Mason University in 1974, an MSA with a concentration in Public Administration from The George Washington University in 1977, and a certificate in Information Systems from Virginia Commonwealth University in 1990. Mark is also a graduate of the Commonwealth Management Institute, the Virginia Collaborative Leaders Program, and the Virginia Executive Institute. He can be seen on campus several days a week where he is taking classes for fun.
Living in Fairfax, Mark is a very active member of Pender United Methodist Church. He is widowed and has two children and two grandchildren.
Find out more about how Monson continues to support his fellow Patriots.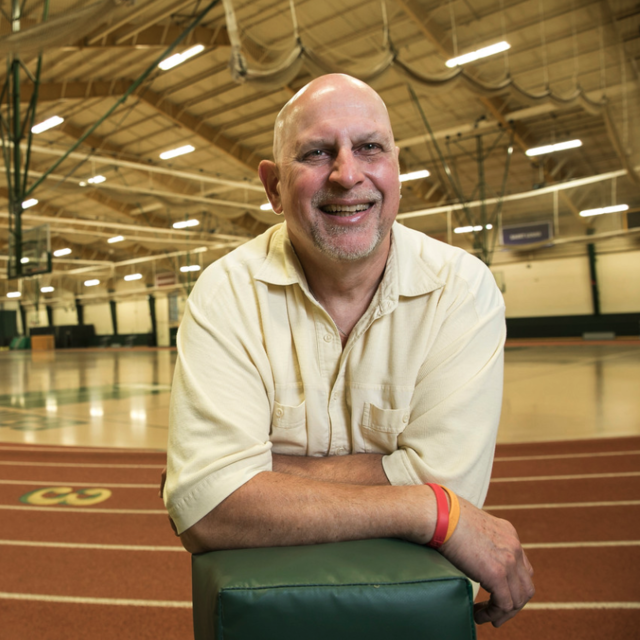 Patrick O'Neil, PhD
Dr. Patrick O'Neil is the Chief Data Scientist at BlackSky, a global monitoring firm leveraging high resolution satellite imagery and advanced artificial intelligence to map global activity in real-time. In this role at BlackSky, he is responsible for building BlackSky's analytics business and developing cutting edge artificial intelligence systems.
With extensive technical expertise in statistical modeling, deep learning, and mathematical modeling, Patrick has spent his career building artificial intelligence solutions in the remote sensing domain. A a strong proponent of STEM education, Patrick teaches university courses on machine learning for remote sensing and is an advisor to the Virginia Department of Education's data science initiative. Prior to working at BlackSky, Patrick worked as a research scientist for geospatial intelligence companies including SPADAC, GeoEye, and OpenWhere.
In 2017, Dr. O'Neil received his Ph.D. in Mathematics from George Mason University where his research concerned analyzing point clouds using methods in topological data analysis. While at George Mason, Patrick led industry outreach efforts for the Mathematics department and worked alongside researchers at Berkeley National Laboratory developing high performance computing solutions for materials science research. Prior to his Ph.D. work, Patrick received his bachelor's degree in mathematics from Virginia Tech.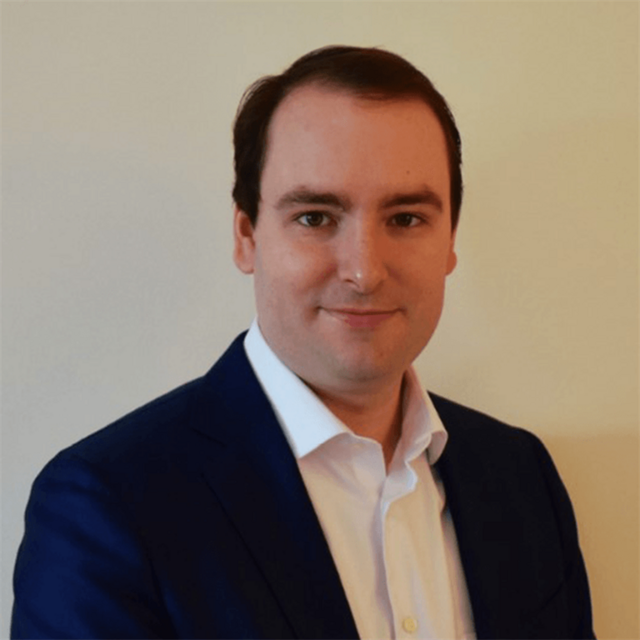 Kenneth D. Reid, CAE
Kenneth D. Reid, CAE, retired as Executive Vice President and Chief Executive Officer of the American Water Resources Association, a scientific, educational association for men and women involved in water resources research, planning and management. He was a member of the American Society of Association Executives' (ASAE) first class of Future Leaders and is a Fellow Member of ASAE. He has been active on numerous committees and is a former member of the ASAE Board of Directors. In 2000, Reid was selected as the recipient of the Key Award, the highest recognition given to an association executive by the American Society of Association Executives. He was a member of the Greater Washington Society of Association Executives (GWSAE) and served on the Board of Directors of the GWSAE Foundation. He is a member of the Council of Engineering and Scientific Society Executives. He served as a member of the American Society of Civil Engineers Institute Organizational Planning Committee. Reid is Past Chair of the Northeast Board of Regents of the Institute for Organizational Management and is Past Chair of the National Institute for Organizational Management Board of Trustees. He also served as the first elected United States Association Member of the Board of Governors of the World Water Council, an organization, based in Marseilles, France, representing nearly 300 water related groups worldwide. Reid is a member of the International Water Academy.
He has a Bachelor of Science degree in Biology from George Mason University and a Master of Science degree in Environmental Studies from Southern Illinois University and was selected as the George Mason University's College of Science Distinguished Alumni Award recipient in 2016. He is Past President of the George Mason University Alumni Association and currently serves as a member of the Board of Trustees of the George Mason University Foundation Board of Trustees.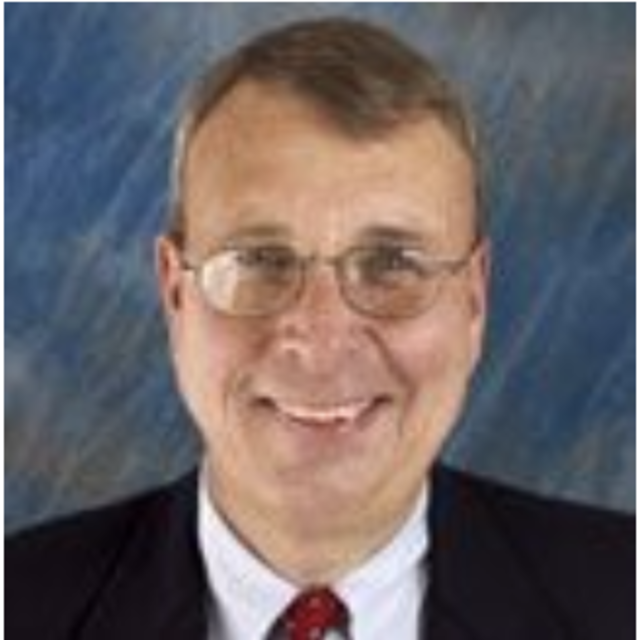 Joseph V. Sakran, MD, MPH, MPA, FACS
Dr. Sakran is an assistant professor of surgery, director of emergency general surgery, and associate Chief of the Division of Acute Care Surgery at the Johns Hopkins Hospital.  As a former victim of gun violence, Joe spends a significant portion of his time as a clinician, researcher, and advocate with a primary goal of reducing firearm death and disability in America.  To this end, he recently founded the organization @ThisIsOurLane, a platform to help unite healthcare providers and deliver one strong voice in ending gun violence.  Dr. Sakran completed a one-year educational sabbatical at the Harvard Kennedy School of Government where he developed a unique skill set within public policy, economics, and leadership development.   In 2017, Joe was selected by Becker's Hospital Review as one of Healthcare's Leaders under 40.  He is a sought after national and international speaker, and holds numerous national roles in surgical organizations.  Beyond medicine, Joe serves as a Board Director for the Brady Campaign and recently was selected to join the Presidential Leadership Scholars program.
Read more about Sakran and his 2019 commencement speech to College of Science graduates.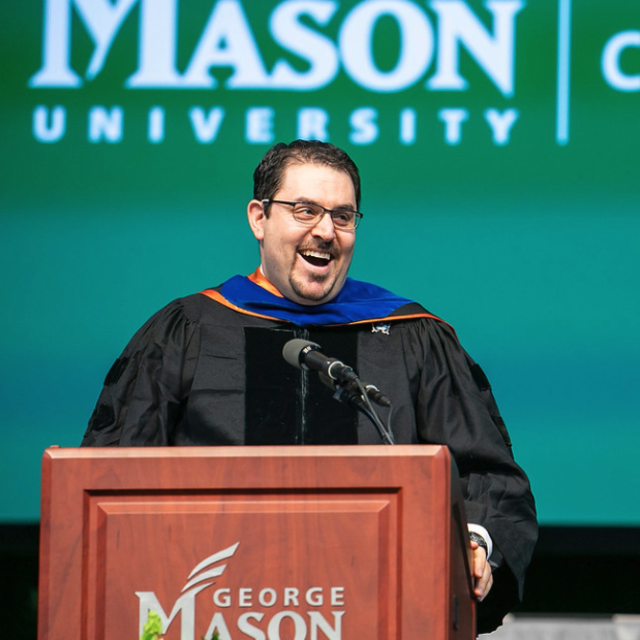 Jeffery K. Taubenberger, MD, PhD
Jeffery K. Taubenberger, M.D., Ph.D., is Chief of the Viral Pathogenesis and Evolution Section, and Deputy Chief of the Laboratory of Infectious Diseases, National Institute of Allergy and Infectious Diseases. Prior to coming to NIAID in 2006, he served as Chief of Molecular Pathology at the Armed Forces Institute of Pathology (AFIP) in Washington, DC, a position he held since 1994. He received a B.S. in Biology from George Mason University in 1982, his M.D. in 1986 and Ph.D. in 1987 from the Medical College of Virginia. He did his residency in pathology at the National Cancer Institute. He holds dual board certifications in Anatomic Pathology and in Molecular Genetic Pathology.  Dr. Taubenberger's research interests include influenza virus biology, pathophysiology, clinical influenza research, and development of a universal influenza vaccine. Among his key contributions to the field was the sequence, reconstruction, and characterization of the virus responsible for the 1918 influenza pandemic, which killed approximately 50 million people worldwide. He is the recipient of numerous awards and a frequent speaker at national and international meetings.  He was elected to membership in the Association of American Physicians and the American Academy of Microbiology.  He has published over 250 papers and book chapters.  His research has generated national and international publicity since 1997.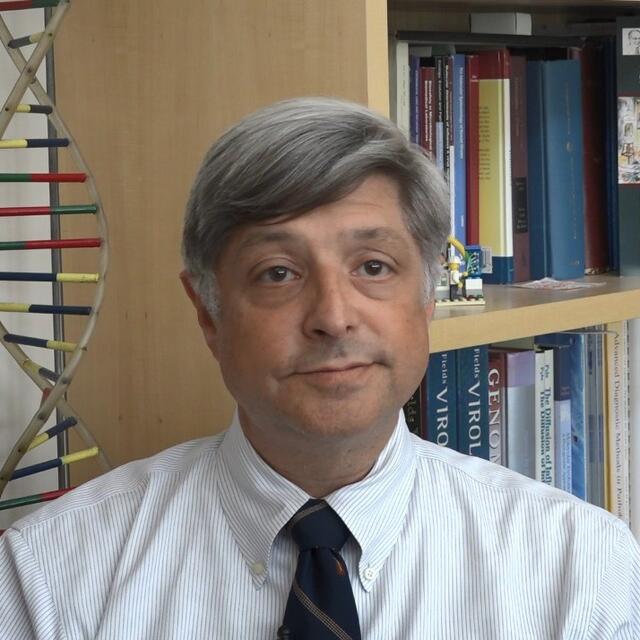 Ryan Valdez, PhD
Ryan Valdez serves as Director for Conservation Science and Policy for National Parks Conservation Association. He facilitates the application of multidisciplinary science focused on air/climate, energy, landscapes, water and wildlife toward conservation strategies helping to protect US national parks. Ryan previously worked for Smithsonian's National Zoo and Conservation Biology Institute for more than ten years in the field, classroom, laboratory and museum settings. He has managed ecological programs throughout the Americas and East Africa and holds a strong interest in applied GIS. He frequently uses on-line interactive maps to share the story of protecting national parks.
Ryan founded the George Mason University Kenya Wildlife Study Abroad program in 2010, which has been a life-changing experience for numerous university students pursuing degrees in conservation biology. As a STEM career and academic mentor, Ryan has helped many students develop strategies toward employment opportunities and graduate level education.
Ryan holds degrees in conservation science from three universities: Texas A&M University (B.S.), Yale University (MFS) and George Mason University (PhD).
Learn more about his career and work with the Northern White Rhinoceros.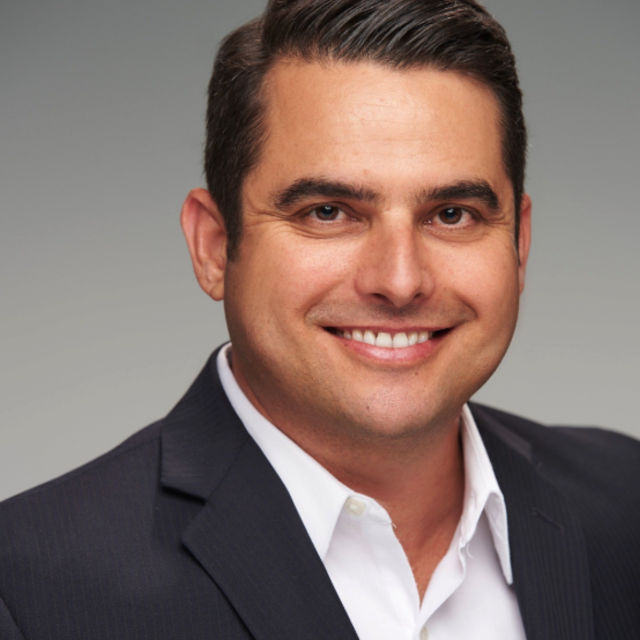 Zobair M Younossi, MD MPH FACG FACP AGAF FAASLD Professor and Chair, Department of Medicine, Inova Fairfax Hospital, Falls Church, Virginia, USA
Dr. Younossi earned his medical degree from the University of Rochester School of Medicine and Dentistry (Alpha Omega Alpha 1989) in Rochester, NY, USA. He completed his residency in internal medicine with a fellowship in gastroenterology and hepatology at Scripps Clinic and Research Foundation in La Jolla, California, USA, while earning his master of public health degree from San Diego State University School of Public Health, San Diego, California, USA. He served as Staff Hepatologist and Senior Researcher at the Cleveland Clinic Foundation, Cleveland, Ohio, USA, before establishing the Canter for Liver Diseases at Inova Fairfax Hospital, which is now renowned for research related to non-alcoholic fatty liver disease (NAFLD) and outcomes research in liver disease. He served as Vice President of Research for Inova Health System and currently serves as the President and Chairman of the Board of Trustees of the Chronic Liver Disease Foundation and Member and Vice Chairman of the Board of Inova Health System Foundation.
Dr. Younossi pioneered research in NAFLD and has been a leader in the field of patient-reported outcomes (PROs), economic assessment and other areas of outcomes research in liver disease. He leads a number of international efforts related to NAFLD and PROs in liver disease though global collaborations, including the Chair of Global NASH Council and the Global Liver Registry. I addition to research and administrative duties, Dr. Younossi has been actively involved in teaching students, residents and fellows. He has also served as Chair, Director or faculty of a number international scientific and CME related courses.
Dr. Younossi specializes in hepatology and gastroenterology and has authored over 500 articles, 3 books, 6 journal supplements, over 25 book chapters, over 780 abstracts at the international scientific meetings and over 415 faculty lectures. His academic productivity has led to an H-index of 80. Dr. Younossi also serves as the co-editor of Liver International, and on the editorial board of a number of important medical journals.