Dean's Award winners recognized for impact in the college and beyond
On Monday, December 6, Dean Fernando Miralles Wilhelm honored 11 faculty and staff for their service during the 2021 calendar year. These individuals were selected out of the more than 50 candidates nominated. In addition to public recognition and a certificate, each recipient received $1000 as a thank you for their impact. See the full list of awards and what they represent.
Award: Dean's Big Challenge Award
Lance Liotta, School of Systems Biology
Lance Liotta, co-director and co-founder of Mason's Center for Applied Proteomics and Molecular Medicine, was part of a team of Mason scientists to develop a saliva-based test that detects antibodies to COVID-19. The campus COVID test was a game changer for Mason. The innovative saliva-based test he and his team developed helped limit the spread of COVID at Mason and saved the university $50 million. Designed to analyze large numbers of test samples, the saliva test, with the acquired Fluidigm system, helped Mason increase testing capacity from one thousand tests per week to ten thousand. Liotta leads the Mason-based CAP CLIA laboratory where the COVID testing takes place.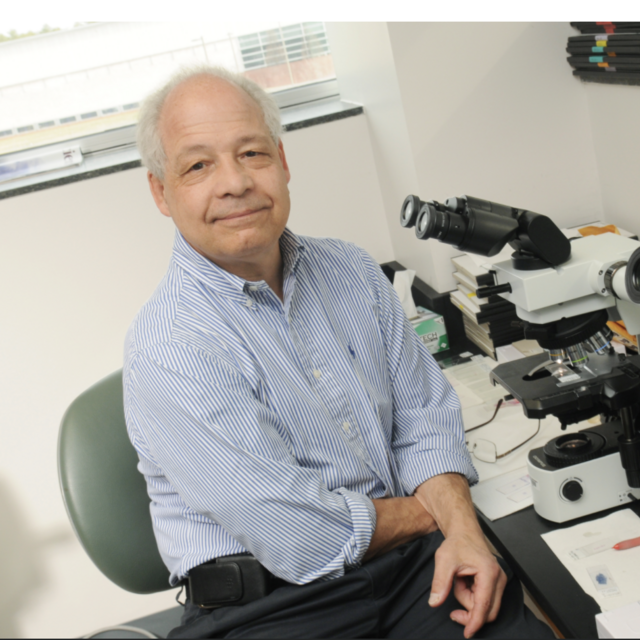 Award: Creative Educator
Valerie Olmo, Biology
Valerie Olmo's reputation as an innovative, engaged, and dedicated educator is legendary in the Department of Biology. She designed and implemented a number of engaging, informative, and educational classes and programs beyond the required curriculum. These innovations help with student retention and engagement and allow students to see their degrees blossom into all sorts of careers. Olmo is known as an amazing educator and student advisor. She was recently recognized as one of the top ten advisers across all of Mason, with recommendations for the 2021 V. Ann Lewis Academic Advisor of the Year.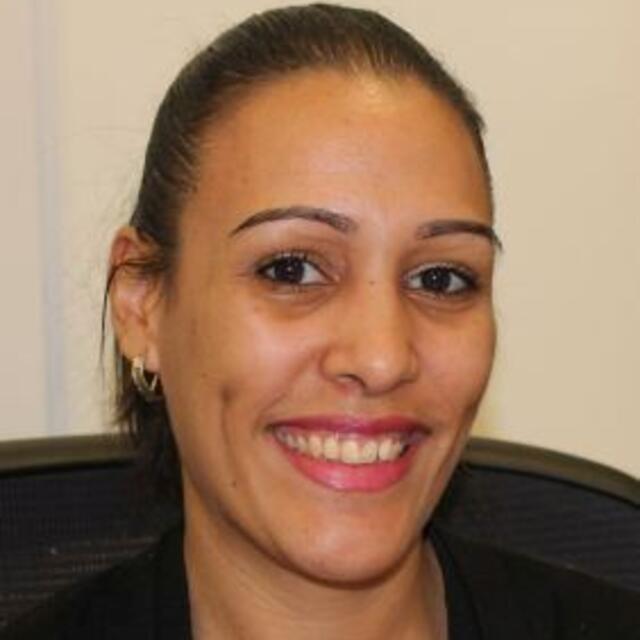 Award: Distinctive Service
Nathalia Morales, Physics and Astronomy
Nathalia Morales has stepped up and stepped into her role as a department administrator. She is an exceptionally quick learner and an efficient fiscal/grants administrator. Within only nine months, she has fulfilled the performance expectations of her grants and finance analyst role in overseeing and administrating the full range of the department's research portfolio and the department budget. She developed a new database for the grants which she manages and competently learned the required university policies so that she was able to meet all deadlines and complete all tasks on time and accurately. She was able to achieve 100 percent of completion and compliance in the monthly reconciliations for the department. She is diligent and motivated always with the benefits of the department at heart. She also works extremely well with the finance team in the dean's office, making sure that all aspects of the department's and PI's accounts are properly managed.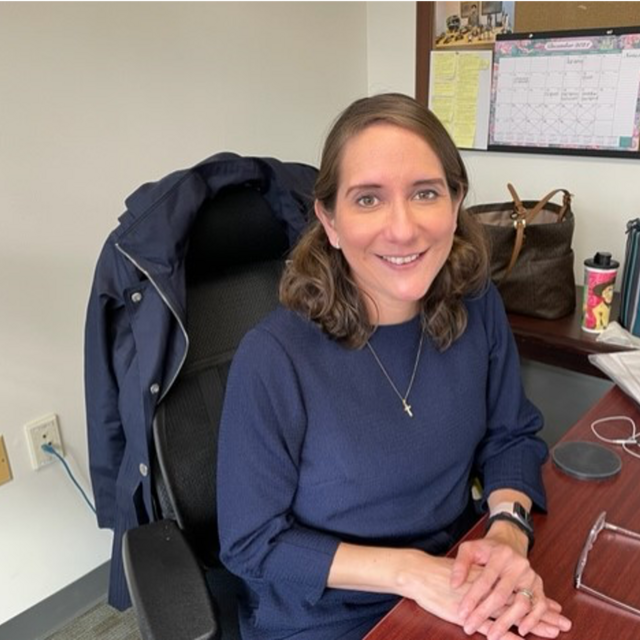 Award: Distinctive Service
Carissa Hunter, Dean's Administration
Carissa Hunter's contributions to the College of Science Office of Academic and Student Affairs are broad and impactful. Carissa works diligently behind the scenes to ensure that student academic concerns are handled with efficiency and grace. She goes the extra mile by maintaining contact with students and serving as the face of the college during their difficult times. Carissa is a dedicated professional, calm and confident while dealing with the many undergraduate and graduate student challenges she encounters every day. During the pandemic, Carissa was a key player in the planning of a smooth and successful transition of daily operations to an online platform. Her technological and communication skills made this essential move seamless. She worked long hours whiteboarding processes with the director and always came back ready to do even more. Carissa also volunteers to help the students of the Alpha Lambda Delta (ALD) Honor Society, assisting them in setting up monthly meetings that provide a "home" where ALD students come stop by to pick up t-shirts and certificates, and share advice about the benefits of the graduate school program.  She is such a huge inspiration to students who can envision themselves in her own success. All while working towards a PhD in Chemistry.

 
Award: Dean's Award for Excellence in Diversity and Inclusion
Lillian Virgil, Dean's Administration
Throughout the past two years, Lillian Virgil has done an exceptional job of taking the lead as the Chief Diversity Officer for staff.  She has represented staff, administrators, students and faculty concerns in an unparalleled manner and continues to be a voice of reckoning during ARIE Task Force meetings, the College of Science Inclusive Excellence Plan development/presentation/implementation, a strong advocate for university level best practices being designed for rollouts of DEI matters, and a champion for equity and inclusivity in the College of Science. Lillian is an extremely professional and efficient organizer that keeps meetings, functions, planning sessions, etc. related to DEI on task, thereby ensuring quantifiable deliverables. She is one of the unique employees in the College of Science that is able to reach across the aisles and make staff and faculty comfortable, when it comes to having frank conversations about "uncomfortable topics of DEI" so that the community can grow.  Her concern, first and foremost, is to ensure that the College of Science is properly represented to our stakeholders, both internal and external. 
Award: Dean's Research Scientist Award
Chao Luo, Chemistry
Chao Luo is an extremely productive research faculty member who continues to raise the bar.  Since joining the chemistry department, his research group grew quickly due to a keen interest among students to explore battery research.  He currently has a total of 60 peer-reviewed publications, 12 of which are Mason based, and has five publications in preparation that will be submitted within the next few months. Luo's publications appear in journals that reach a wide audience including Angewandte Chemie International Edition, Advanced Materials, PNAS, Nano Letters., and ACS Nano. Luo has received internal and external funding and has been nominated for college level and university level research awards.  His research focuses on three primary areas:  (1) structure design and material fabrication for organic alkali-ion batteries, (2) high-energy lithium sulfur batteries, and (3) all-solid-state lithium batteries.  By using organic/inorganic materials and exploring inherent properties of the nanostructures, along with structure-property correlations and kinetics, he will be able to address environmental (green) energy challenges and develop improved functional devices.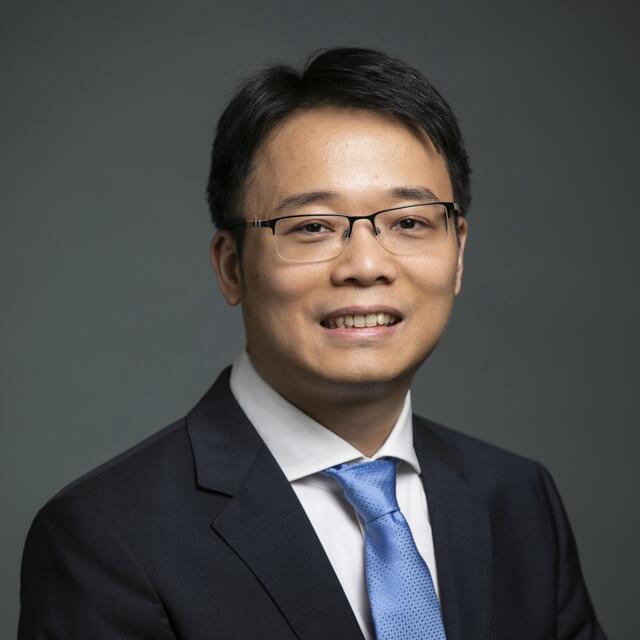 Award: Dean's Research Support Award
Elisa Baldelli, School of Systems Biology
Elisa Baldelli is a highly productive member of the CAPMM team and Dr. Pierobon's lab. She is actively involved in many translations and clinical research projects and has shown extreme dedication to her work. She is exceptionally timely with her deliverables and has been a great team player, able to quickly adapt to the needs of the team. She has the ability to troubleshoot complex problems arising during her lab work which is a key aspect for advancing scientific discovery and development of new technologies. In the last year she has been the first author of three publications of which one has recently been published on the "Journal of Immunotherapy of Cancer." She is also the administrator of an open-source relational database for metastatic breast cancer that was developed as a collaboration between the College of Science, the Side Out foundation, and the College of Health and Human Services. Elisa is responsible for the development of the database, the data entry process, and for coordinating updates of the site with College of Health and Human Services. Baldelli also helped train several undergraduate and graduate students working in Dr. Pierobon's lab.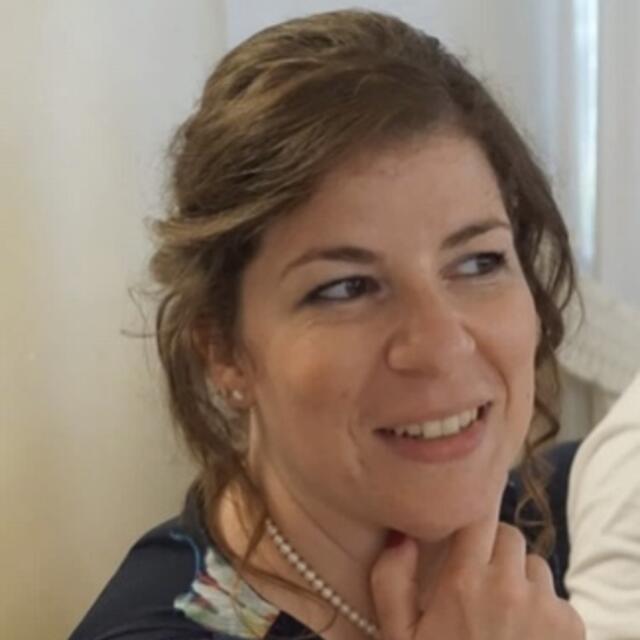 Award: Early Career Excellence Award
Taylor Anderson, Geography and Geoinformation Science
Since joining Mason, Taylor Anderson has made outstanding research contributions to improve our understanding of infectious diseases and prepare us for future pandemics. This is evident by a $200 thousand NSF RAPID COVID-19 grant and another $2.3 million NSF grant where she serves as the PI. The latter proposal was reviewed as Highly Competitive and guided later NSF programs on pandemic preparedness. What makes this achievement astounding is that Anderson received her PhD in 2019 and started her tenure-track faculty position at GGS in January 2020. Anderson is a co-PI on an NSF Center for Predictive Intelligence for Pandemic Prevention proposal, in collaboration with four other universities across the U.S. This proposal is currently pending. Her impact also extends to teaching and mentoring. Since starting in 2020, she has mentored more than ten high-school students in Mason's Aspiring Scientist Internship Program (ASSIP) in Summer 2020 and 2021. This work yielded numerous publications first-authored by high-school students. Putting these efforts together, during Summer 2021, Anderson led research efforts of a lab of seven high school students, six undergraduate students, six graduate students, and four other faculty, including daily meetings with all lab members. Her leadership in this research, shepherding all these students and faculty, is truly impressive, and has led to many research publications, many of which are already published, and many that are under review or still in preparation.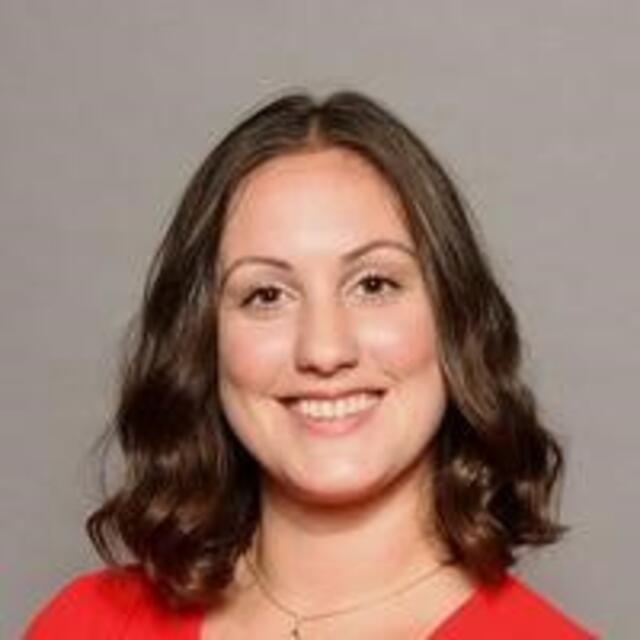 Award: Early Career Excellence Award
Hamdi Kavak, Computational and Data Sciences
Hamdi Kavak's made a large impact at Mason, receiving about $4.1 million in funding from five research grants as PI or Co-PI. This is a substantial contribution given that he recently started his tenure track career. In this short time, he became the Co-Director of the Center for Social Complexity, published three journal articles, five conference papers, and one book chapter, with more than 30 peer reviewed publications overall. He currently chairs PhD and master's student committees and has mentored award winning undergraduate students. For the College of Science, he mentored six Summer Team Impact Program (STIP) undergraduate participants, two College of Science Undergraduate Research Colloquium Award recipients (2021), and nine high school students in the Aspiring Scientists Summer Internship Program (ASSIP in 2021. Kavak is the associate editor of "SIMULATION: Transactions of The Society for Modeling and Simulation International" and a reviewer for nine other academic journals. He is active in data science related conferences, serving as the program co-chair of the second ACM SIGSPATIAL International Workshop on Spatial Computing for Epidemiology (2021) and on the steering committee of the ACM SIGSPATIAL 2021 Workshop on Geospatial Simulation. He was the track coordinator for the Data Science for Simulation: 2021 Winter Simulation Conference, and PhD colloquium chair for the ACM SIGSIM Conference on Principles of Advanced Discrete Simpulation (PADS).  He also currently serves as the vice-general chair of the 2021 Annual Modeling and Simulation Conference.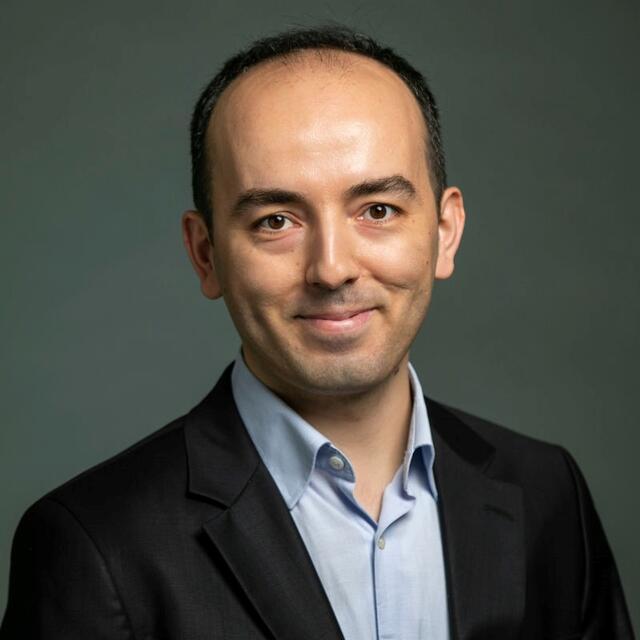 Award: Outstanding Staff
Christine Amaya, Mathematical Sciences
Christine Amaya is a vital and essential member of the Department of Mathematical Sciences who has made meaningful impact on how well the department is able to run. Christine's knowledge of the workings of courses, the department, and university is incredible. Whenever there is a question of logistics, she is able to point students, faculty, and staff in the right direction both inside the department and throughout the university. She serves as an outstanding ambassador of the department, greatly aiding its reputation throughout the university. She handles enormous numbers of questions and requests, always providing friendly, quick, and helpful answers to difficult questions. As an example of her dedication, every semester Christine goes through the course rolls of all lower level course lists and makes sure all students meet the course prerequisites. She then contacts all of the ones who do not to make sure they get an effective placement to make up these prerequisites. This helps to make sure that students in every class get the best possible experience and that students do not end up with a failing grade due to lack of preparation. Christine keeps things moving, and is always there when you need any administrative help.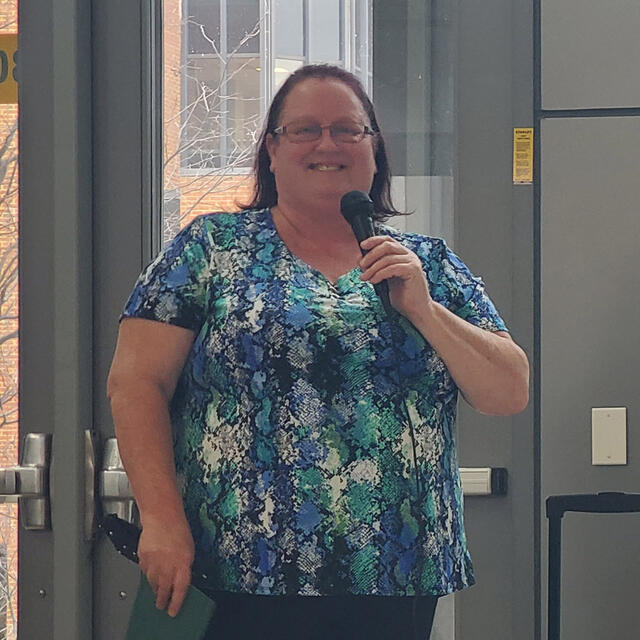 Award: Dean's Impact
Monique van Hoek, School of Systems Biology
Monique van Hoek's research focuses on several important problems in molecular biology and bacterial physiology, including anti-infective therapies (antimicrobial and anti-biofilm agents), host-pathogen interactions of pathogenic bacteria, and biofilm and quorum sensing.  One of the major aims of her study of anti-infective therapies is the exploration of novel antimicrobial and anti-biofilm compounds. This work is motivated by a critical need for new antimicrobial drugs, especially against gram-negative pathogens. This year, van Hoek received a $2 million Joint Warfighter grant from CDMRP "Develop novel antimicrobial peptides through pre-clinical testing for healing of biofilm-forming MDR ESKAPE-pathogen infected wounds."  She continues to work on the $300 thousand grant from PRMRP "Novel cell-penetrating peptide-nucleic acid to induce "suicide" via newly identified toxin-antitoxin system in MDR Pseudomonas aeruginosa biofilm" awarded last year. Several months ago, van Hoek published a paper in the highly prestigious Journal of Nanobiotechnology. She plays an important role in the SSB leadership team. She currently serves as both the interim associate director and associate director for research. She actively promotes SSB and Mason Science research on social media. She trained 12 PhD students and 31 master's students and can be seen championing and guiding them at many opportunities. Whether it be at President Washington's Investiture or at an inclusive excellence related documentary screening event, she and her students are always engaged participants. It is no wonder Van Hoek is also a recipient of two OSCAR Mentoring Excellence Awards. Her pioneering work is widely covered in the media worldwide, increasing visibility of Mason research and scholarship.