Obituary: Jennifer Mickelberg, PhD '11
An appreciation of Jennifer Mickelberg
by Larry Rockwood, professor emeritus, College of Science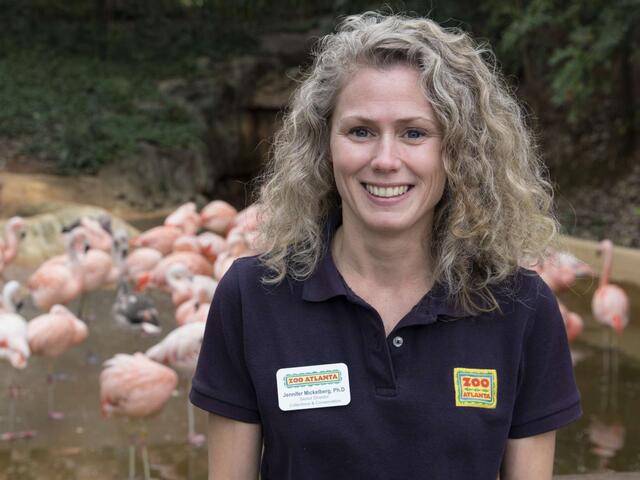 Whenever Jennifer Mickelberg entered a room it became brighter, more cheerful, and just more optimistic. Now that Jennifer has left us this week, the world is a duller place. Many faculty at George Mason University found their lives enriched through mentoring graduate students who came to Mason through the Smithsonian Conservation Biology Institute and the National Zoo. Jennifer was the gold standard. Her contributions to Mason included being an outstanding teaching assistant in our 100-level Human Anatomy and Physiology courses, teaching a 300-level Conservation Biology course, and even teaching a graduate Population Ecology course while professor Larry Rockwood was on study leave. She also taught a one-semester course on primates to rave student reviews. 

As a student, she was always eager to learn. As a teacher and promoter of conservation, she was one of the best. We will always remember her contributions to our field trips to Costa Rica, once as a student and a second time as a GTA.
After defending her dissertation, "Understanding and Managing Isolation in a Fragmented Population of Golden Lion Tamarins" in 2011, she accepted a position at Zoo Atlanta in 2012 as Curator of Primates. She was subsequently promoted to Senior Director of Collections and Conservation. Her advocacy for primates, and Golden Lion Tamarins, in particular, remained her life-long passion.
We know the Zoo Atlanta community will miss her bright smile and unparalleled enthusiasm as much as we in the Mason community will. Wherever you are, shine on Jennifer.