Thank you for attending ScienceConnect
We appreciate those who took part in this spring's event. We had a great time making connections and exploring research opportunities across the college.
Access the slides from today's event with important information about research opportunities. 
Event Agenda
Welcome from the Dean
1 to 1:05 p.m.
Dean Fernando Miralles-Wilhelm, College of Science
Dr. Fernando Miralles-Wilhelm is the Dean of the College of Science at George Mason University. He is a hydrologist and water resources engineer with research interests in modeling of surface and groundwater systems, climate-hydrology-vegetation interactions, remote sensing applied to hydrologic cycle processes and water quality, and modeling of the water-energy-food nexus.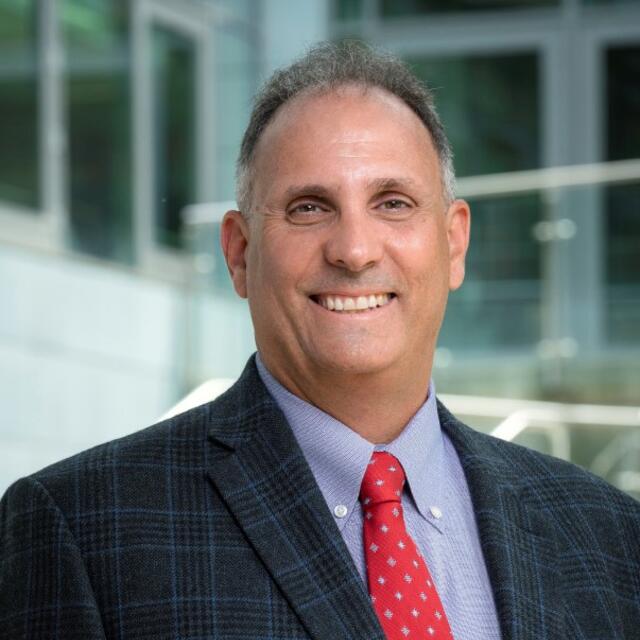 Faculty Research Panel
1:05 to 1:40 p.m.
Aarthi Narayanan, Biology
Drug and vaccine development against viral pathogens
Dr. Aarthi Narayanan's research aims to understand host responses to infection by bunyaviruses such as Rift Valley fever virus (RVFV), alphaviruses such as Venezuelan Equine Encephalitis Virus (VEEV) and human retroviruses such as HIV.  Specifically,  she is interested in deciphering the influences of specific phosphosignaling events occurring in infected host cells that correlate with viral replication and in utilizing such events that are crucial for pathogen replication to design novel therapeutic inhibitors.  In addition to identifying novel therapeutic candidates, her research interest also extends to defining the mechanistic basis behind pathogen inhibition when using host-based therapeutics. The second aspect of her research focus includes extracellular membranous vesicles called exosomes, specifically those produced by virally infected cells (Bunyaviruses, Alphaviruses, Human retroviruses).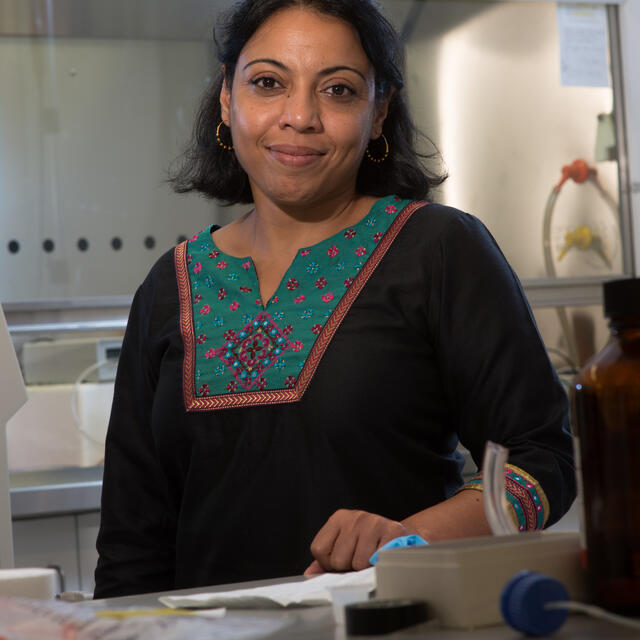 Dieter Pfoser, Geography and Geoinformation Science
Hacking urban mobility - COVID edition
Dr. Dieter Pfoser is a professor and chair of the Dept. of Geography and GeoInformation Science at George Mason University. He received his PhD in computer science from Aalborg University, Denmark in 2000. At GMU he teaches courses related to geospatial data management, Linked Data, Web application development using open-source software, and data visualization. His research interests include data management, data mining for spatial and spatiotemporal data, graph algorithms for dynamic networks, and user-generated content, e.g., map-matching and map construction algorithms.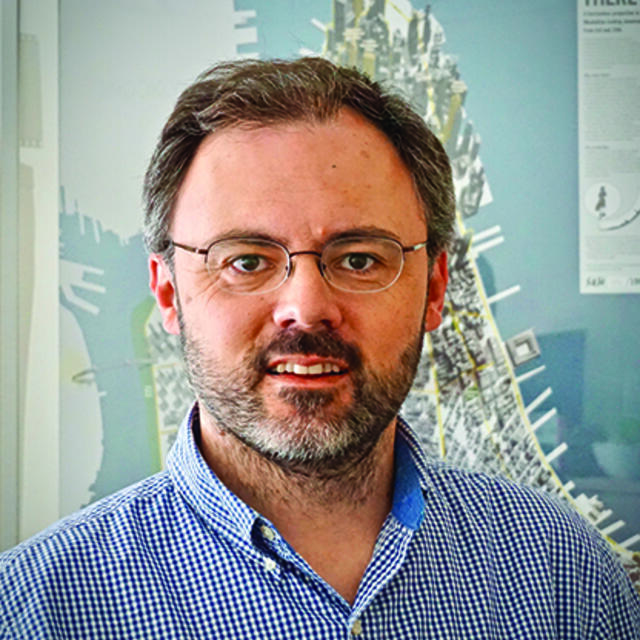 Natalie Burls, Atmospheric, Oceanic and Earth Sciences
Understanding climate change through the lens of Earth's past warm climates
Dr. Natalie Burls' research focuses on improving our understanding of the key processes determining Earth's climate and climate variability on a variety of timescales ranging from seasonal, to decadal, to much longer geological scales. In particular, she is interested in the climatic role of ocean general circulation, ocean-atmosphere interaction and cloud dynamics. Her research efforts acknowledge that, to fully understand, model and predict changes in climate characteristics that have a large impact on society (especially temperature and precipitation patterns), a fully coupled ocean-atmosphere perspective is needed – one that accounts for changes in important variables such as the thermal structure of the slowly-adjusting ocean.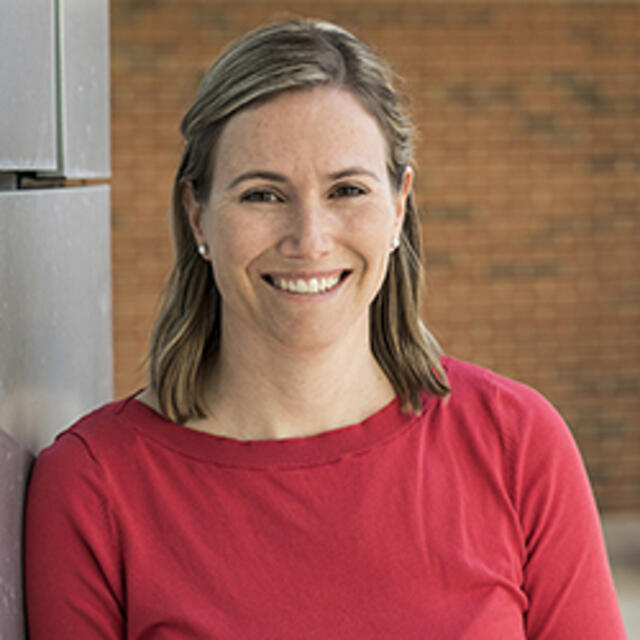 Jennifer Salerno, Environmental Science and Policy
Microbes Among Us: Searching for a coral disease culprit amidst a pandemic
Dr. Salerno's research interests focus on symbiotic and free-living microorganisms and the role that they play in maintaining and destabilizing organismal health and ecosystem function. Recognizing the important link between human health and ecosystem health, this research is approached through the lens of seeking to advance basic science, while also developing environmental monitoring tools, practical applications, and policy guidance for environmental management and conservation.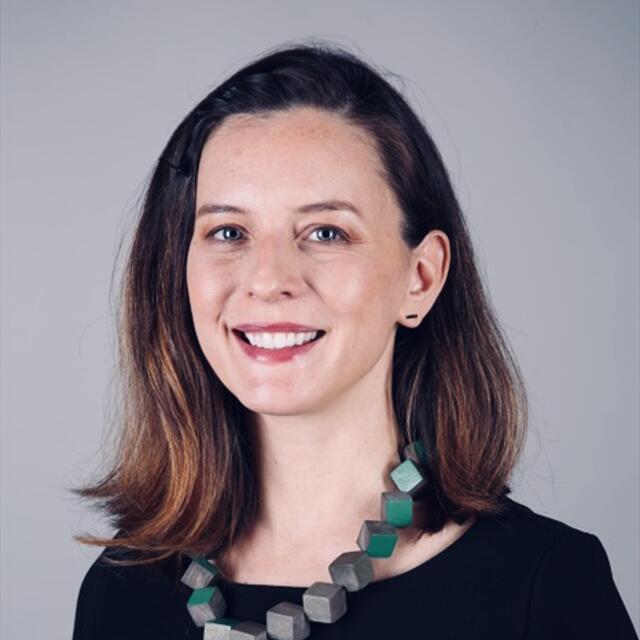 Department Sessions
1:40 to 1:55 p.m.
Atmospheric, Oceanic and Earth Sciences;  Biology;  GeorgeSquared: Biomedical Science Program;  Chemistry and Biochemistry;  Computational and Data Sciences;  Environmental Science and Policy;  Forensic Science Program;  Geography and Geoinformation Science;  Interdisciplinary Program in Neuroscience;  Mathematical Sciences;  Physics and Astronomy;  School of Systems Biology
Trivia - hosted by District Trivia
2 to 3 p.m.
Test your knowledge and take a break with an hour-long trivia game hosted by District Trivia. Form a team or be randomly assigned to play with other students, faculty, and staff from the College of Science. Trivia winners will receive a number of great prizes. 
Don't have Zoom? Here are some simple steps to get ready before the event.
Connect to Zoom
Download the latest version of Zoom.
Click the Zoom link provided in the confirmation email.
When prompted, click the "Open Zoom Meetings" option. 
Enter your first and last name. 
You can use your computer for audio or call into the meeting using your phone. 
Chat Function
Click on the chat function located at the bottom of the screen (highlighted in red below). Once clicked, the chat function with open on the right side of your screen. 
Zoom Functions
Icon 1: Join Audio
Icon 2: Start Video
Icon 4: List of Participants
Icon 5: Chat