Chemistry and Biochemistry, PhD
Central to physical and life sciences.
The PhD in Chemistry and Biochemistry is designed to teach doctoral students advanced skills in Chemistry and Biochemistry that will aid them in a career in the chemical/biochemical industries, academia, or the national laboratories. Students choose to specialize in Analytical, Environmental, Inorganic, Organic, or Physical Chemistry, or Biochemistry.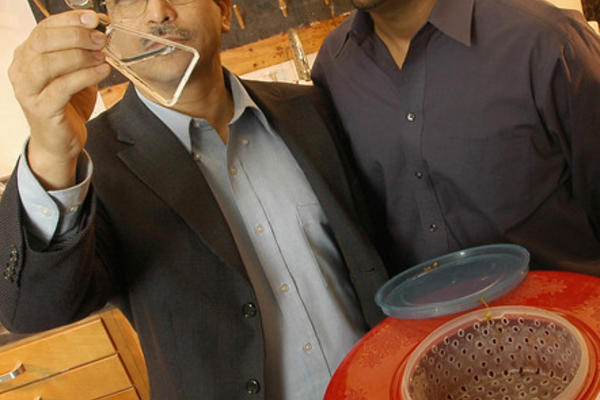 Program Highlights
The program is designed to provide students with a firm foundation in advanced coursework, which is followed by an independent research project completed under the guidance of a faculty advisor.
The culmination of the program is a dissertation representing original research that is publishable in a peer-reviewed scientific journal.
Course Catalog
Review admission and course requirements for this degree:
Graduates with the PhD in this field can seek employment in research and development, process control, or higher education. In addition to these traditional science career paths, graduates are also positioned to pursue careers in non-traditional areas such as the intellectual property and regulatory fields.
The Ph.D. in Chemistry and Biochemistry provides students with the opportunity to work on exciting research projects in multiple areas of Chemistry and Biochemistry, including projects in water quality and purification, drug discovery and delivery, biofuels, antibacterials, and the chemistry of astrophysical ices. The program consists of both coursework and an independent research project under the guidance of a faculty mentor and has been designed to accommodate both full time and part time students. Students in the program will be expected to conduct an original research project and communicate their findings to the greater scientific community.
Admission Requirements
Applicants with a BS degree in other fields of study who have at least three years of chemistry or biochemistry coursework may be accepted provisionally and may be required to successfully complete selected remedial courses, some of which may not be applicable toward the PhD requirements. Interested students should submit a completed application, three letters of reference, official reports of GRE and TOEFL scores, and a personal/goals statement outlining their general research interests and career plans.