Computational Social Science, PhD
The core objective of the computational social science (CSS) PhD program is to train graduate students to be professional computational social scientists in academia, government, or business.
The program offers a unique and innovative interdisciplinary academic environment for systematically exploring, discovering, and developing skills to successfully follow careers in one of the areas of computational social science.
The aim of the Computational Social Science program is to provide our students with the relevant tools and skill set to investigate this new and exciting field through our unique degree programs.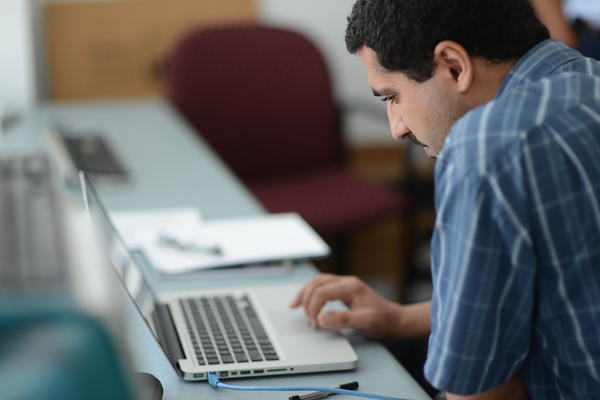 Program Highlights
The greatest strength of this program lies in its ability to foster and promote truly interdisciplinary research that crosses traditional domain boundaries. Each student is presented with an exciting opportunity to create a new area of interdisciplinary inquiry that would not fit into a traditional PhD program. Students use computationally intensive methods to solve current problems in these scientific areas.
Course Catalog
Review admission and course requirements for this degree:
You've got many options. Interested in academia? Teach at the university level or take a post-doc track. Whether it's at the World Bank or writing their book at the University of Oxford, our alumni find great success across the data science and computational social science realms.
The faculty and students within the program have a diverse set of research interests focused around complex social systems, computational modeling and related techniques. The overall field has become known as Computational Social Science. Research areas include design science, economics, geography, geographical information systems (GIS), public policy, political science, network science, cognitive science, international relations and anthropology.