Forensics Graduate Certificate
This interdisciplinary graduate certificate program is designed for students seeking training in forensic science, as well as for current professionals employed by the federal government, local law enforcement, and private security corporations.
Forensics refers to the application of scientific methodologies to the analysis of crime scenes, the collection of evidence, and the laboratory analysis of that evidence in support of criminal investigations. Related legal aspects are also considered as part of a comprehensive approach to forensics.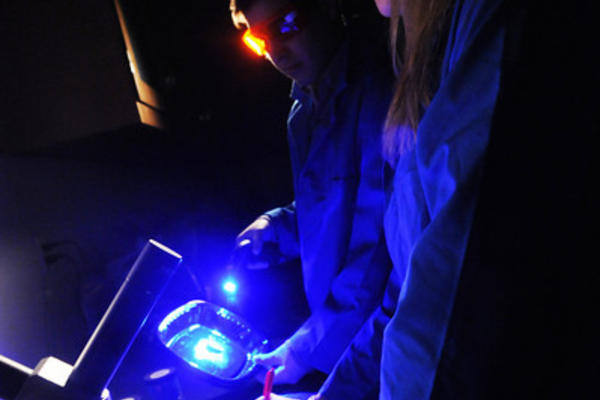 Program Highlights
This certificate may be pursued on a part-time or full-time basis.
This certificate program qualifies for Title IV Federal Financial Aid.
Course Catalog
Review admission and course requirements for this degree:
Concentrations
At the time of completion, depending on the concentration, students will be able to understand the basic principles of forensics and perform a general crime scene analysis.
Available concentrations include:
Admission Requirements
Applicants to the general forensics concentration should hold a BA or BS degree from a regionally-accredited university with a minimum GPA of 3.00.