Earth Systems and Geoinformation Sciences, PhD
The Earth Systems and Geoinformation Sciences (ESGS) doctoral program is based upon the integration of the scientific disciplines in geosystems, geography, geosciences, and geoinformatics.
Students receive broad-based training in systematic geosciences and geography, as weak as technical courses in computation and Geoinformation sciences. The ESGS doctoral program represents a gateway to an academic career for some students; for others, it facilitates career advancement in the public sector or private industry. Graduates are equipped to participate in interdisciplinary research, which his the norm in today's research arena.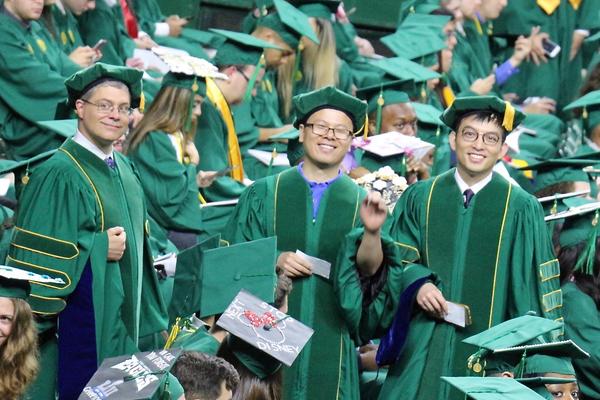 Program Highlights
Our PhD program is one of few in the field of Geography in the Washington D.C. area.
Students can attend on a part- or full-time basis.
Our graduate classes are scheduled at times for working professionals; at either 4:30pm and 7:20pm slots.  
Requires a total of 72 credits, however, students with a conferred Master's degree can reduce up to 30 credits toward their doctoral degree.
Course Catalog
Review admission and course requirements for this degree:
With a doctoral degree in Earth Systems and Geoinformation Science, graduates go on to thrive in both academia and private sector working at such places as:
Booz Allen Hamilton
Esri
NGA
World Bank
Universities, both nationally and internationally
Doctoral students have the unique opportunity to work with leading scientists in our field. Our faculty are involved in a variety of research projects from land-use studies and change detection to machine learning and drone-based remote sensing applications. Students are highly encouraged to engage and collaborate in research with their peers and mentors. Our faculty and students are currently engaged in projects with such agencies as: