Discover how components of the universe interact and what lies beyond earth's atmosphere.
The Bachelor of Science in Astronomy program prepares students for graduate school, a career in research or teaching, or employment in industry, business, or education fields where analytical skills and a scientific background are advantageous.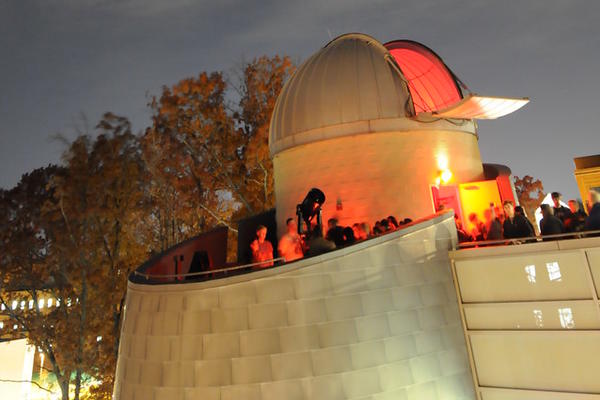 Program Highlights
Learn from student-oriented faculty members who are dynamic, well-known in their fields, and highly productive in research.
Majors have the opportunity to complete a research/internship/independent study experience via designated courses.
Majors also complete a capstone course in observational astronomy by completing a project, making presentations, and learning professional-style writing.
Course Catalog
Review admission and course requirements for this degree:
Students who are considering a double major should talk to the undergraduate coordinator.
Below are sample schedules showing typical progressions through the major. For a personalized plan, please see our advisors.
If Fall of year 1 is an odd-numbered year:
If Fall of year 1 is an even-numbered year: