Bioinformatics and Computational Biology Graduate Certificate
Explore the growing national and regional demand for trained computational biologists by combining a solid foundation in biotechnology with computational skills relevant to bioinformatics.
With online and in-classroom courses, the flexibility of this certificate's structure permits students to custom design their curriculum under an advisor's guidance, making the graduate certificate especially relevant for students employed in today's diverse Northern Virginia high-technology workplace. Ideal candidates for this certificate are those who have a background in biological and computer sciences, and are currently working in or planning to enter the fields of biotechnology or bioinformatics. The certificate is also highly relevant for students who are interested in advancing their career goals but may not have adequate time available to undertake a graduate degree program.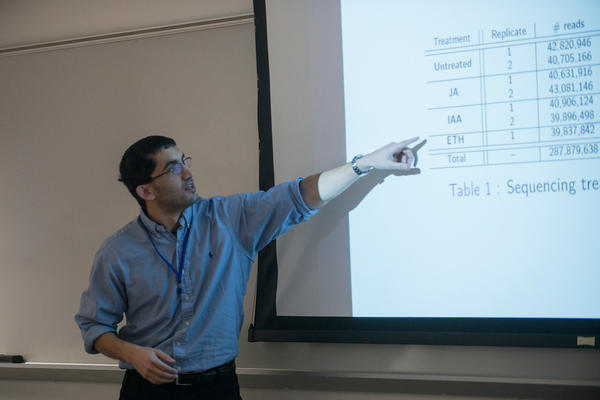 Program Highlights
All courses are also offered online, allowing students to participate in class without having to travel to campus. 
The certificate may be pursued on a part-time or full-time basis.
Course Catalog
Review admission and course requirements for this degree: