Bioinformatics and Computational Biology, MS
This degree addresses the growing national and regional demand for trained computational biologists.
In the field of bioinformatics and computational biology, specialists collect, store, analyze and present complex biological data. Through this work, critical contributions are made to basic biology, disease detection, drug design, modeling biosystems, forensics, agriculture, and environmental sciences through the combination of biological analysis and high-performance computing. The master's program combines a solid foundation in biotechnology with the computational skills required for bioinformatics. The flexibility of the degree structure permits students to custom design their curriculum under an advisor's guidance, making the program especially relevant for students employed in today's diverse biotechnology workplace. Students completing the program are qualified to pursue careers that require knowledge of current bioinformatics methods and applications, and the ability to develop and/or use new bioinformatics software.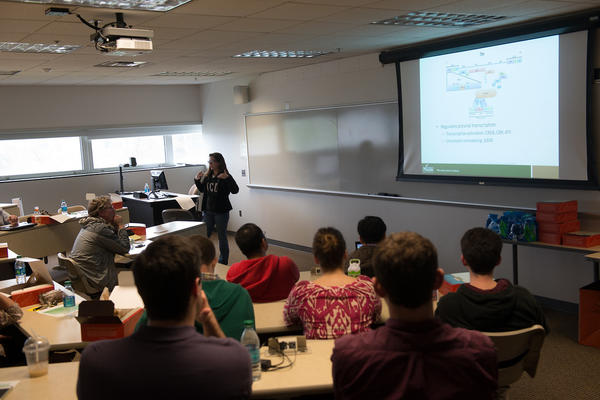 Program Highlights
Courses are generally offered in the late afternoon or early evening to accommodate students with full-time employment outside the university. Students employed at area biotechnology organizations may take up to 6 credits (out of 31) for bioinformatics work done on the job, under the guidance of a faculty member. This work-related project may be applied as either a 3-credit research project or a 6-credit master's thesis.
All courses are also offered online, allowing students to participate in class without having to travel to campus. Further information can be found on with Mason Online.
Course Catalog
Review admission and course requirements for this degree: