Bioinformatics Management, PSM
One of only two professional science master's programs offered in the state of Virginia,
Mason's PSM in Bioinformatics Management addresses the regional and national need for technically trained managers who can lead teams of bioinformaticians in both the public and private sectors.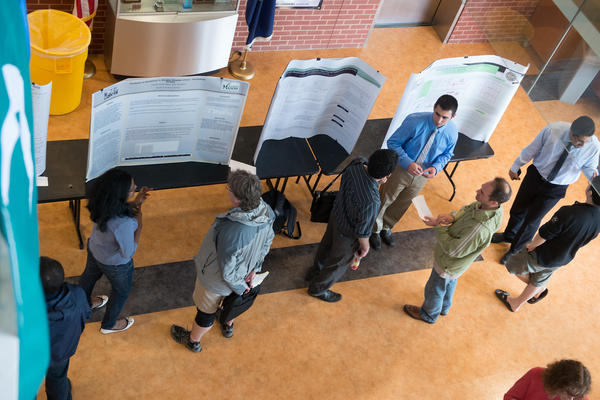 Program Highlights
Combines a solid foundation in bioinformatics research, tools, and techniques, with the management skills needed to address the associated legal, ethical, managerial, and business issues.
Students receive advanced training in bioinformatics and management through course work and external internships.
The curriculum was developed with active input from the program's advisory board, consisting of recognized leaders in the field.
Course Catalog
Review admission and course requirements for this degree:
Why consider a PSM in Bioinformatics Management?
You have a general background in biological science or computational methods, but need to refine your business skills and management expertise.
You're no longer sure if a medical career is right for you, but want to capitalize on your background in science and become career-ready.
You're ready to advance your current career, but require a master's degree in bioinformatics.
You need a program designed for working professionals.
You want to grow your earnings potential.
Reach out to us at cosacad@gmu.edu if you have any questions or want to hear more about ways the PSM can help further your career.
Not sure if the PSM is right for you?
Learn about Mason's other graduate programs taught by some of the top minds in their respective fields — or let us know what PSM you'd like to see us offer.