Faculty & Staff Directory
Alireza Ermagun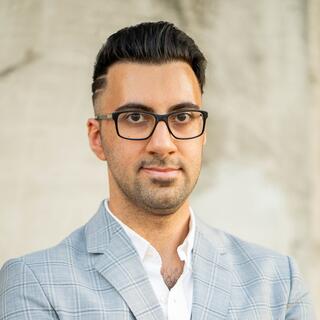 Name

Alireza Ermagun

Job Title

Website

Email

Phone Number

Office Number

Exploratory Hall, Room 2205, MSN 6C3
Other Affiliations
Department of Civil, Environmental, and Infrastructure Engineering
Research Areas
Human Mobility and Travel Behavior Modeling

Social Equity and Justice in Infrastructure Planning and Delivery

Community Resilience and Sustainable Development

Automation, Electrification, and Mobility-as-a-Service

Transportation Geography and Network Science

Data Science and Urban Informatics
Ph.D., Civil and Environmental Engineering, University of Minnesota, 2016
Master of Urban and Regional Planning, University of Minnesota, 2016
M.Sc., Civil and Environmental Engineering, Amirkabir University of Technology, 2013
B.Sc., Mechanical Engineering, K.N. Toosi University of Technology, 2010
Alireza Ermagun is the Director of Mobility Observatory and Data Analytics Lab and an Assistant Professor in the Department of Geography and Geoinformation Science at George Mason University. Prior to joining George Mason University in August 2022, he was an Assistant Professor at the Richard A. Rula School of Civil and Environmental Engineering at Mississippi State University. He earned a Ph.D. in Civil and Environmental Engineering at the University of Minnesota in 2016. His dissertation Network Econometrics and Traffic Flow Analysis introduces theories and solutions to help unveil the hidden spatial dependency between traffic links in a complex network. He received a Master in Urban and Regional Planning from the Humphrey School of Public Affairs at the University of Minnesota in addition to his Master in Civil and Environmental Engineering.
A common theme in his research activities is using emerging data and technologies, identifying novel solutions, developing practical methods, introducing innovative theories, and formulating policies and plans. He has 55 refereed articles in peer reviewed journals, edited Applications of Access, and made over 100 technical presentations. His innovative research has resulted in Ermagun receiving multiple awards, including the Best Research on Innovation Award from the 2020 and 2018 Transportation Research Board, the 2017 Tiebout Prize in Regional Science, and the 2016 John S. Adams Award. He has been the PI or Co-PI of research projects supported by the National Science Foundation, the U.S. Department of Agriculture, the Federal Highway Administration, and the National Academies of Sciences, Engineering, and Medicine-- totaling more than 3 million dollars.
He is an active member of his profession and the academic community. Within his activities, he (1) serves as a Research Coordinator and Member of the TRB Standing Committee on Women and Gender in Transportation (AME20) and Urban Freight Transportation (AT025), (2) is the co-founder of Findings and serves on its Board of Directors, (3) is the Editor of Resilience Findings, (4) serves on the Editorial Board of Transport Reviews, Journal of Transport Geography, Journal of Transport and Land Use, and Journal of Transportation Research Record, (5) is member of the American Society of Civil Engineering (ASCE), and (6) was the 2022 Presidential Appointee of Board of Governors for the Transportation & Development Institute of the American Society of Civil Engineers (ASCE).
Mobility Observatory and Data Analytics Lab (MODAL) is currently active in three projects at different stages of development:
Critical infrastructure network resilience: The overarching goal of this research is to establish a new paradigm for identifying the resilience behavior of infrastructure networks over space and time and through the lens of absorptive capacity, adaptive capacity, and restorative capacity.
Access, equity, and urban space-time structure: The overarching goal of this research is to build theoretical explanations and empirical examinations of how access changes as a function of urban space-time structure and assess access for all members of disadvantaged groups through the lens of equitable and justifiable transport systems.
Links between built environment, travel behavior, and health outcomes: The overarching goal of this research is to model and evaluate how built-environment-, trip-, and personal-level factors shape people's emotional sensitivity to travel behavior and subjective well-being.
Recruiting Students
I always seek outstanding Graduate Research Assistants from a variety of backgrounds to join my Mobility Observatory and Data Analytics Lab. Candidates should have strong critical thinking, problem-solving, and outstanding communication skills as well as a desire to work collaboratively in a vibrant work culture. Above all, candidates should desire to look at transportation through a different lens, think out of the box, and be prepared to be challenged by these new ideas.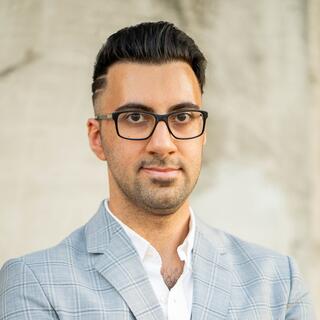 Name

Alireza Ermagun

Job Title

Website

Email

Phone Number

Office Number

Exploratory Hall, Room 2205, MSN 6C3