Faculty & Staff Directory
Andrew Light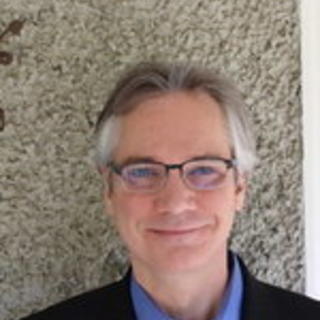 Name

Andrew Light

Job Title

Website

Email

Phone Number
Other Affiliations
Institute for Philosophy and Public Policy

College of Humanities and Social Sciences

Schar School of Policy and Government
Research Areas
International Climate Policy and Governance

U.S.-India and U.S.-China Bilateral Climate and Energy Cooperation

Governance of Emerging Climate Technologies

Risk Analysis
Andrew Light is University Professor of Philosophy, Public Policy, and Atmospheric Sciences, and Director of the Institute for Philosophy and Public Policy at George Mason University.  He is also a Distinguished Senior Fellow in the Climate Program at the World Resources Institute in Washington, D.C., and a Faculty Affiliate at the Center for International Environment and Resource Policy at Tufts University. 
From 2013-2016 Andrew served as Senior Adviser and India Counselor to the U.S. Special Envoy on Climate Change, and as a staff member in Secretary of State John Kerry's Office of Policy Planning in the U.S. Department of State. In this capacity he was on the senior strategy team for the UN climate negotiations, directed the U.S.-India bilateral climate change working group, led the office's efforts on climate-smart agriculture, and chaired the U.S. government's interagency working group on climate change for the creation of the Sustainable Development Goals, among other issues.
In recognition of this work, Andrew was awarded the inaugural Public Philosophy Award, from the International Society for Environmental Ethics -- now designated the "Andrew Light Award for Public Philosophy" -- in June 2017, the inaugural Alain Locke Award for Public Philosophy, from the Society for the Advancement of American Philosophy in March 2016, and a Superior Honor Award, from the U.S. Department of State in July 2016, for "contributions to the U.S. effort that made the 21st Conference of the Parties to the UN Framework Convention on Climate Change in Paris, where the landmark Paris Agreement was concluded, a historic success."
Before joining the government Andrew was a Senior Fellow at the Center for American Progress in Washington, D.C. (CAP), where he organized and developed CAP's work on international climate and energy policy, serving as chief adviser on these issues to CAP's founder and chairman, John Podesta. During this period he authored 11 major reports and over a hundred columns and editorials (see the list and links below).
In his academic work, Andrew is the author of over 100 scholarly articles and book chapters, and has authored, co-authored, and edited 18 books including Environmental Values (Routledge, 2008), Moral and Political Reasoning in Environmental Practice (MIT, 2003), Technology and the Good Life? (University of Chicago, 2000), and Environmental Pragmatism (Routledge, 1996). 
Before moving to Washington in 2008 Andrew held a variety of joint and interdisciplinary positions, most recently as Associate Professor of Public Affairs at the University of Washington, Seattle, and Director of the graduate program in Environmental Conservation at New York University. He is Vice Chair of the Executive Board of Climate Advisers Trust, a member of the Advisory Board of Evergreen Action, and for the last ten years, a member of he Scientific Advisory Board of the Conservation Trust of Puerto Rico. He is co-founder and co-editor of the journal Ethics, Policy, and Environment.  He is currently serving on a U.S. National Academies of Sciences Panel which will produce a report in the fall of 2020 on a research agenda and governance recommendations for solar geoengineering.
Selected Books
Environmental Values, with John O'Neill and Alan Holland. (London: Routledge Press, 2008).
Selected Reports and Testimony
Full Written Testimony of Andrew Light before the U.S. House of Representatives for Hearing, "We'll Always Have Paris: Subnational Responses to Federal Inaction on Climate Change," February 28, 2019.
Ramping up Governance of the Global Environmental Commons: What Do Theory and History Tell Us? (Washington, D.C.:  World Resources Institute, February 2019).
Climate Change Impacts, Risks and Adaptation in the U.S.:  Fourth National Climate Assessment (NCA 4), Volume II.  (Washington, D.C.:  U.S. Global Change Research Program, November 2018).  Review Editor for Chapter 29, "Mitigation:  Avoiding and Reducing Long-Term Risks."
Strengthening Nationally Determined Contributions to Catalyze Actions That Reduce Short-Lived Climate Pollutants (Washington, D.C.:  World Resources Institute, October 2018).
Governing Solar Radiation Management (Washington, D.C.: Forum for Solar Radiation Management, October 2018).
Selected Articles and Book Chapters
"Governing Climate Engineering: A Proposal for Immediate Governance of Solar Radiation Management," with S. Jinnah, et. al., Sustainability,  Volume 11, 2019, pp. 1-9.
"Climate Diplomacy," in The Oxford Handbook of Environmental Ethics, eds. S. Gardiner and A. Thompson (Oxford: Oxford University Pres, 2016), pp. 487-500 and on-line at www.oxfordhandbooks.com.
"A Responsible Path: Enhancing Action on Short-Lived Climate Pollutants," with Gwynne Taraska, in Climate Justice in a Non-Ideal World, eds. C. Heyward, and D. Roser (Oxford: Oxford University Press, 2016), pp. 169-188.
"Climate Change, Adaptation, and Climate-Ready Development Assistance," with Gwynne Taraska, Environmental Values, Vol. 23, No. 2, 2014, pp. 129-147.
"Valuing Novel Ecosystems," with Allen Thompson and Eric Higgs, in Novel Ecosystems: Intervening in the New Ecological World Order, eds. R. Hobbs, E. Higgs, and C. Hall (Malden, MA: Blackwell, 2013), pp. 257-268.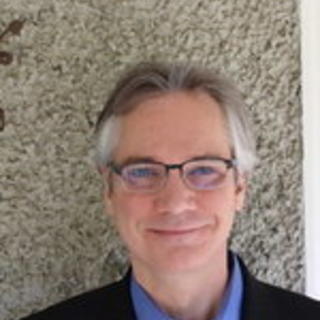 Name

Andrew Light

Job Title

Website

Email

Phone Number