Faculty & Staff Directory
Barry Klinger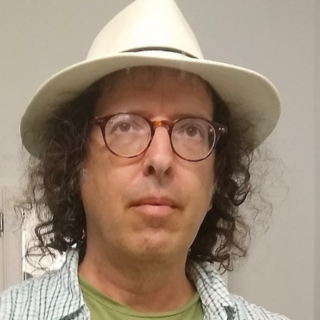 Name

Dr. Barry A. Klinger

Job Title

Website

Email

Phone Number

Office Number

Research Hall, Room 116, MSN 2B3
Centers
Center for Ocean-Land-Atmosphere Studies (COLA)
Research Areas
Atmospheric Science

Climate Science

Science Education

Ocean Sciences
PhD, Physical Oceanography, MIT-Woods Hole Oceanographic Institution, (1992)
SB, Physics, MIT, (1985)
I teach atmospheric, oceanic, and physics classes, conduct research on ocean circulation and climate, am interested in science education and the graphical display of information, and administer the Climate Dynamics Doctoral Program as Climate Dynamics Graduate Coordinator in AOES. I recently completed a textbook on ocean circulation.
I study the ocean's overturning circulation, meridional heat transport, and heat uptake. The effect of global warming is delayed by the thermal inertia of the ocean, so understanding how surface warming is absorbed by the ocean is an important part of interpreting climate change and estimating future effects.
Courses I've taught:
CLIM 101 Global Warming: Weather, Climate, and Society
CLIM 412/512 Physical Oceanography
CLIM 429 Atmospheric Thermodynamics
CLIM 610 Introduction to the Physical Climate System
CLIM 690 Scientific Basis of Climate Change
CLIM 750 Geophysical Fluid Dynamics
CLIM 752 Ocean General Circulation
Recitations:
PHYS 160 University Physics I
Klinger, B. A., and T. W. N. Haine, 2019: Ocean Circulation in Three Dimensions, Cambridge University Press, https://www.cambridge.org/us/academic/subjects/earth-and-environmental-science/oceanography-and-marine-science/ocean-circulation-three-dimensions?format=HB.
 
Garuba, O. A., and B. A. Klinger, 2018: The role of individual surface flux components in the passive and active ocean heat uptake, J. Clim., 31, 6157-6173, https://doi.org/10.1175/JCLI-D-17-0452.1
 
Garuba, O. A., and B. A. Klinger, 2016: Ocean heat uptake and interbasin transport of passive and redistributive surface heating, J. Clim., 29, 7507-7527.
 
Klinger, B. A., and C. Cruz, 2009: Decadal response of global circulation to Southern Ocean zonal wind stress perturbation, J. Phys. Oceanogr., 39, 1888-1904.
 
Klinger, B. A., and J. Marotzke, 2000: Meridional heat transport by the subtropical cell. J. Phys. Oceanogr., 30, 696--705.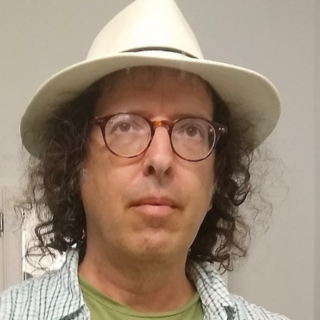 Name

Dr. Barry A. Klinger

Job Title

Website

Email

Phone Number

Office Number

Research Hall, Room 116, MSN 2B3