Faculty & Staff Directory
Brittany Hupp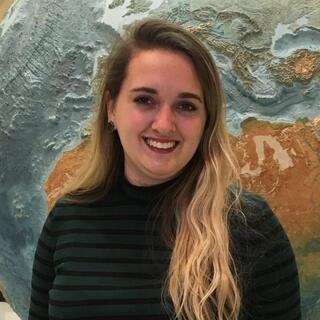 Name

Brittany N. Hupp

Preferred Pronouns

she/her

Job Title

Website

Email

Office Number

Potomac Science Center, Room 2103
Centers
Potomac Environmental Research and Education Center (PEREC)
Research Areas
Climate Science

Geology

Ocean Sciences

Paleontology

Geochemistry

Paleoceanography

Paleoclimatology

Paleoecology

Climate change

Basin analysis
PhD, Geoscience, University of Wisconsin-Madison (2021)
MSc, Geology, West Virginia University (2017)
BA, Professional Geology, Ohio Wesleyan University (2015)
As an Assistant Professor of Geology, I dominantly teaching upper-level and graduate courses covering a range of topics in the field of geochemistry. In addition to teaching, I lead an active research program which primarily uses low-temperature geochemistry, sedimentology, stratigraphy, and micropaleontology to better understand past ocean-climate-ecological change. I mentor students both in and outside of my lab, as well as within and outside of GMU. I am always looking for passionate, inquisitive undergraduate and graduate students to join my lab, so please reach out if you're interested in discussing potential opportunities.
My research program uses the tools of low-temperature geochemistry, micropaleontology, sedimentology, and stratigraphy to answer questions about past climates, ocean conditions, and marine biota. In my lab, we explore the dynamic interplay between ocean-climate change and ecological sensitivity, reconstruct marine systems in deep time, and work to improve and develop the geochemical paleoproxies we use to reconstruct climate and ocean conditions in the past. You can learn more about ongoing projects and publications at my research website. If you are interested in joining my lab, please reach out as I am currently recruiting undergraduate and graduate students! 
My goal in teaching students and in public outreach is to encourage students to use their observations and reflect on their own experiences to better understand how the Earth system works. This is often best accomplished in the lab or field, where students have an opportunity to make observations, form hypotheses, and test them, ultimately being active in their learning and creating more experiences for them to recall upon for understanding. Similarly, I strive for students to be able to connect what they are learning to real world applications and implications. Much of my teaching centers around how we can use a wide range of geochemical methods to learn about Earth's past, with the hopes of better understanding Earth system processes and providing context to inform our future. Teaching for the current academic year includes: Geochemistry
Hupp, B.N., Kelly, D.C., and Williams, J.W., 2022, Isotopic Filtering Reveals High Sensitivity of Planktic Calcifiers to Paleocene-Eocene Thermal Maximum Warming and Acidification: PNAS, v. 119, 7 p., e2115561119, doi: 10.1073/pnas.2115561119.
Hupp, B.N. and Kelly, D.C., 2020, Distortions, discrepancies, and delays: Size-dependent sediment mixing and the deep-sea record of the Paleocene-Eocene thermal maximum from ODP Site 690 (Weddell Sea), Paleoceanography and Paleoclimatology, v.35, doi: 10.1029/2020PA004018.
Hupp, B.N., Kelly, D.C., Zachos, J.C., and Bralower, T. J., 2019, Effects of Size-Dependent Sediment Mixing on Deep-Sea Records of the Paleocene-Eocene Thermal Maximum: Geology, v. 47, p. 749-752, doi:10.1130/G46042.1.
Hupp, B.N. and Weislogel, A.L., 2018, Geochemical insights into provenance of the Middle Devonian Hamilton Group of the central Appalachian Basin: Journal of Sedimentary Research, v. 88, p. 1153-1165, doi:10.2110/jsr.2018.62.
Hupp, B.N. and Donovan, J.J., 2018, Quantitative mineralogy of the Marcellus Shale, Appalachian Basin, USA, based on XRD-XRF integration: Sedimentary Geology, v. 371, p. 16-31, doi: 10.1016/j.sedgeo.2018.04.007.
NOAA Climate & Global Change Postdoctoral Fellow, 2021 Cushman Foundation for Foraminiferal Research Johanna M. Resig Fellow, 2020
This single-celled sea critter could help scientists learn about climate change
Much of my research in developing geochemical tools to reconstruct past ocean conditions involves ground-truthing geochemical relationships in our modern ocean. A recent article and radio segment featured this ongoing work and the adventures of science at sea during a recent research cruise off the California, Oregon, and Washington coasts.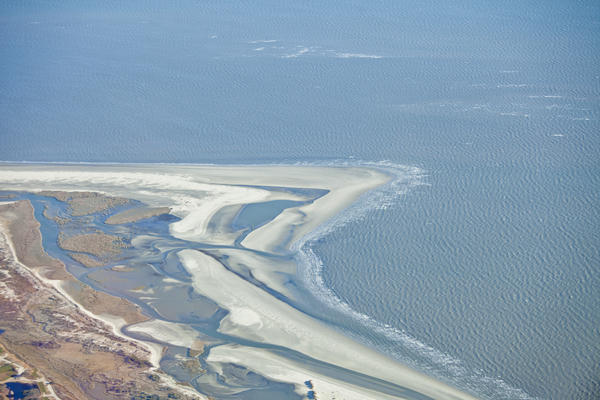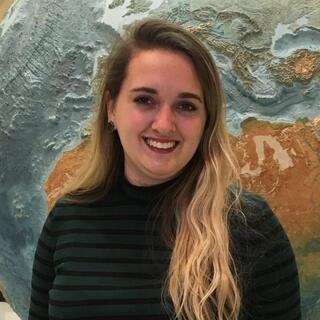 Name

Brittany N. Hupp

Preferred Pronouns

she/her

Job Title

Website

Email

Office Number

Potomac Science Center, Room 2103