Faculty & Staff Directory
Donald Seto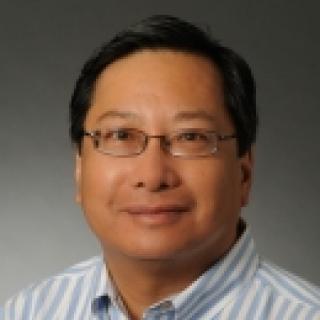 Name

Dr. Donald Seto

Job Title

Email

Phone Number

Office Number

Colgan Hall, Room 325, MSN 5B3
I have extensive experience and interests in bioinformatics, genome analysis, genomics and biochemistry.  An additional expertise is in nucleic acids core facilities development, operations and management from my diverse opportunities.
      Academic labs (my laboratory at GMU and Lee Hood laboratory at Caltech)
      Government labs (Molecular Endocrinology Branch at NIDDK/NIH and at USAF/EOS)
      Commercial labs (DuPont-Merck Pharm., Digital Genes Tech. and GeneSys Tech.)
As a Scientific Advisor to the Surgeon General and the Director of Molecular Diagnostics for the USAF-EOS program, I have project management experience, dealing with research groups at the USAF Surgeon General's Office, AFIP, NHRC, NRL and LAFB (see below for an acronym key), as well as arranging, directing and managing contract work with Commonwealth Biotechnologies, Inc. and Virapur, Inc.  My lab's current focus is in software tools development for whole genome data mining and analyses, and in the genomic and bioinformatics analysis of adenovirus genomes, with emphasis on the evolution and natural variation of these genomes.
Coleman KK, Wong CC, Jayakumar J, Nguyen TT, Wong AWL, Yadana S, Thoon KC, Chan KP, Low JG, Kalimuddin S, Dehghan S, Kang J, Shamsaddini A, Seto D, Su YCF, and GC Gray. (2019). Adenoviral Infections in Singapore: Should New Antiviral Therapies and Vaccines Be Adopted? J Infect Dis. 2019 Sep 30. pii: jiz489. doi: 10.1093/infdis/jiz489. [Epub ahead of print]
Dehghan S, Seto J, Liu EB, Ismail AM, Madupu R, Heim A, Jones MS, Dyer DW, Chodosh J, and D. Seto. (2019). A Zoonotic Adenoviral Human Pathogen Emerged through Genomic Recombination among Human and Nonhuman Simian Hosts. J Virol. 93. pii: e00564-19.
Zhang J, Kang J, Dehghan S, Sridhar S, Lau SKP, Ou J, Woo PCY, Zhang Q, and D. Seto. (2019). A Survey of Recent Adenoviral Respiratory Pathogens in Hong Kong Reveals Emergent and Recombinant Human Adenovirus Type 4 (HAdV-E4) Circulating in Civilian Populations. Viruses. 11(2) E129.
Singh G, Ismail AM, Lee JY, Ramke M, Lee JS, Dyer DW, Seto D, Rajaiya J, and and J. Chodosh. (2019). Divergent Evolution of E1A CR3 in Human Adenovirus Species D. Viruses 11(2) E143.
Ismail AM, Lee JS, Lee JY, Singh G, Dyer DW, Seto D, Chodosh J, Rajaiya J. (2018). Adenoviromics: Mining the Human Adenovirus Species D Genome. Front Microbiol. 9:2178.
Lee JY, Lee JS, Materne EC, Rajala R, Ismail AM, Seto D, Dyer DW, Rajaiya J, Chodosh J. (2018). Bacterial RecA Protein Promotes Adenoviral Recombination during In Vitro Infection. mSphere 3(3).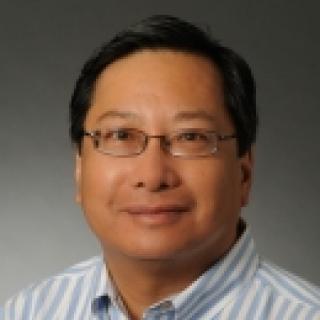 Name

Dr. Donald Seto

Job Title

Email

Phone Number

Office Number

Colgan Hall, Room 325, MSN 5B3