Faculty & Staff Directory
Estela Blaisten-Barojas
Professor of Computational Physics and Chemistry
Director of Center for Simulation and Modeling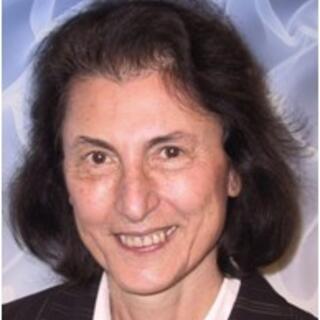 Name

Dr. Estela Blaisten-Barojas

Job Title

Professor of Computational Physics and Chemistry

Director of Center for Simulation and Modeling

Email

Phone Number

Office Number

Research Hall, Room 221, MSN 6A12
Centers
Center for Simulation and Modeling (CSM)
Research Areas
Chemistry

Data Sciences

Materials Science

Modeling

Physics

Simulation

Nanoscience
Ph.D., Theoretical Molecular Physics, (1974)
PhD (Doctorat et Sciences Physiques), Molecular Physics, Sorbonne Université (former Paris VI),  (1974)
MS(Doctorat de Troisième Cycle), Theoretical Molecular Physics, Sorbonne Université (former Paris VI),  (1970)
BS, Physics, National Univeristy of Tucumán, Argentina (1968)
Dr. Estela Blaisten-Barojas came to Mason in January 1992. Her prior positions were a full professor at Universidad Nacional Autónoma de Mexico (1975–1991) and visiting professor at the Johns Hopkins University (1990–1992). She spent her first sabbatical at Stanford University (1981-82) and a second sabbatical at the National Institute of Standards and Technology (1989-90). She served as Program Director at the National Science Foundation within the Theory, Models, and Computational Methods program of the Division of Chemistry (2009 – 2010).
Dr. Blaisten-Barojas is a Fellow of the American Physical Society, a member of the Academia Mexicana de Ciencias, and was the recipient of a Fulbright senior award. While at Mason, she has received more than $3 million in external research funding. Her work has been supported by grants and contracts from NSF, NIST, ONR, ARL, NRL, the Jeffress Memorial Trust, and others. Along her research at Mason, she has been the dissertation director of 15 doctoral and 6 master students in the Computational Sciences and Informatics PhD and the Computational Science and the Physics masters.
Dr. Blaisten-Barojas is member of the Editorial Board of the Journal of Computational and Theoretical Nanoscience.
Blaisten-Barojas's research focuses on the organization of the microscopic interactions between atoms and molecules in condensed phases of materials including polymers and biomaterials. This research involves large scale dynamical simulations of systems in condensed phases, computational statistical mechanics algorithms, physics of elemental and molecular clusters, development of model potentials and molecular dynamics modeling, applications of quantum chemistry to nanoscience, and machine learning discovery in solid state and soft materials.
Current projects with the participation of graduate students:
Doctoral students that graduated under Prof. Estela Blaisten-Barojas's direction at GMU: http://www.cmasc.gmu.edu/blaisten_students.html
Thermodynamics and structure discovery of a family of polymers that self-assemble forming nanoparticles and that are prone to adhere drops of other polymers by wetting
Determination of metallic alloys glassy behavior based on machine learning clustering analysis of topological properties
De novo approach to investigate the multi-conformational fate of polymers in solution
Structure discovery of large proteins via molecular dynamics
Force field development for stiff organic polymers used as actuators and muscles for nanorobots.
·  CSI 690 Numerical Methods (offered every Fall semester)
·  CSI 780 Principles of Modeling and Simulation in Science (offered in Fall semesters every alternative year: 2017, 2019, 2021, etc)
·  CSI 786 Molecular Dynamics Modeling (offered every Spring semester)
·  CSI 782 Statistical Mechanics for Modeling and Simulation (offered in fall semesters every alternative year: 2018, 2020, 2022, etc)
·  CSI 783/PHYS 736/CHEM 736 Computational Quantum Mechanics (offered in Spring semesters every alternative year: 2016, 2018, 2020, etc)
·  CSI 986 Topics in Large Scale Simulations (offered sporadically)
Fellow of the American Physical Society
Member of the Mexican Academy of Sciences
Member Editorial Board, Journal of Computational & Theoretical Nanoscience
National Science Foundation Visiting Professor at the Johns Hopkins University
Fulbright Senior Fellow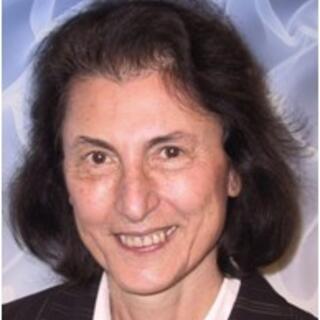 Name

Dr. Estela Blaisten-Barojas

Job Title

Professor of Computational Physics and Chemistry

Director of Center for Simulation and Modeling

Email

Phone Number

Office Number

Research Hall, Room 221, MSN 6A12