Faculty & Staff Directory
Georgia Williams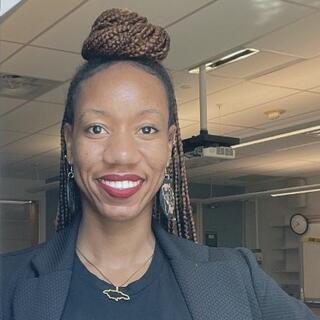 Name

Georgia A. Williams

Job Title

Email

Phone Number

Office Number
MA, Forensic Biology (DNA Analysis), George Mason University (2020)
BA, Biology (Major), Chemistry (Minor), Howard University (2016)
Professor Williams was born and raised in Kingston, Jamaica, from which she transitioned to the United States in 2012, due to earning a full track and field scholarship, allowing her to complete her undergraduate education. Eight years later, she also completed her master's degree here at George Mason University, becoming too a fellow Patriot. This made her transition to faculty not only nostalgic, but it has also allowed her the chance to help guide generations of Patriots after her, to pursue their own dreams, the way she has been able to pursue hers.
When she is not focused on developing her Forensic Science courses, instructing, conducting research, or doing STEM outreach, she enjoys listening to all genres of music and spending time with family and friends.
Professor Williams is currently working to improve, if not develop new, methods of extracting DNA from difficult low-level forensic samples such as bone. She got involved in this area of research as a result of simply volunteering, and along the way she realized it was of extreme interest to her. This area of research is important because in DNA analysis, analysts sometimes undergo the pressures of needing to extract DNA from degraded or low-level samples. Her research in this area will ultimately result in a more efficient way to retrieve the DNA and ultimately help to decrease casework backlogs, involving such difficult samples. DNA analysis will be more efficient and DNA analysts' lives will be made easier. 
She creates curriculum that ensures that students are adequately equipped with the skills required for employment in the field of Forensic Science, primarily Forensic DNA Analysis. She is constantly providing learning opportunities and practical activities for students to gain hands-on experience with some of the modern tools and equipment currently used in Forensic laboratories.
Course instruction:
FRSC 461 DNA laboratory (Undergraduate)
FRSC 561 Advanced DNA laboratory (Graduate)
FRSC 512 Physical Evidence Analysis (Graduate)
Co-instructor for the FRSC 610 research (Graduate)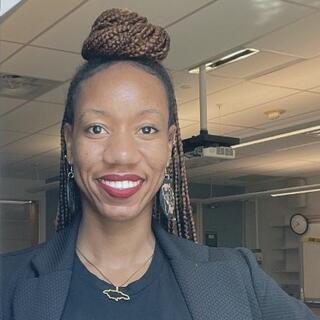 Name

Georgia A. Williams

Job Title

Email

Phone Number

Office Number