Faculty & Staff Directory
Geraldine Grant
Associate Professor
Chair, Department of Biology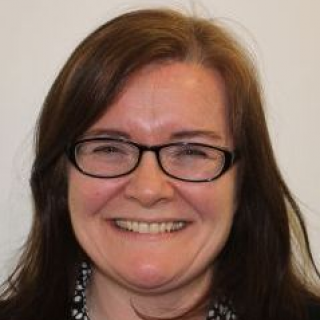 Name

Dr. Geraldine M Grant

Job Title

Associate Professor

Chair, Department of Biology

Website

Email

Phone Number

Office Number

Exploratory Hall, Room 1200
Departments
Biology Department (Research Faculty)

Biology Department (Instructional Faculty)

School of Systems Biology (Affiliate Faculty)
Research Areas
Bio-health/Health

Biology

Biomedical Research
- PhD, Cell Biology, Toxicology.
- Dublin City University, Dublin, Ireland (1993)
- BA Mod, Biochemistry. Trinity College Dublin, Ireland (1987)
The focus of the Grant Labs research is the fatal interstitial lung disease Idiopathic Pulmonary Fibrosis (IPF) and it instigator cell - the fibroblast.
There is no cure for IPF, few therapeutic options and an average survival rate of 3-5 years.  My lab studies the role of unregulated wound repair, carried out by the fibroblast cells, as the driving force in IPF. Our lab uses cell biology and molecular techniques, to focused on fibroblast biology. We are investigating the disconnect from normal regulatory signaling mechanisms present in IPF fibroblasts with a view to a mechanism and potential therapeutics to eradicate IPF.
Currently working with:
Department of Chemistry and Biochemistry
Inova Fairfax Hospital, Advanced Lung Disease & Transplant Research
Department of Psychology
Dr. Grant teaches BIOL213 Cell Structure and Function, BIOL498 Research Seminar, BIOL484 Cell Signaling, and a series of laboratory based courses, BIOL485, BIOL585 and BIOS 740, and is a strong advocate for undergraduate research.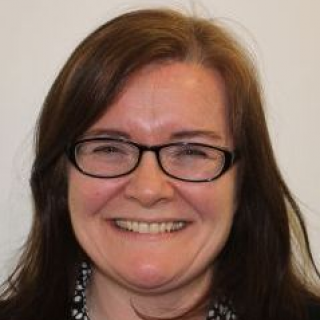 Name

Dr. Geraldine M Grant

Job Title

Associate Professor

Chair, Department of Biology

Website

Email

Phone Number

Office Number

Exploratory Hall, Room 1200