Faculty & Staff Directory
Hao Jing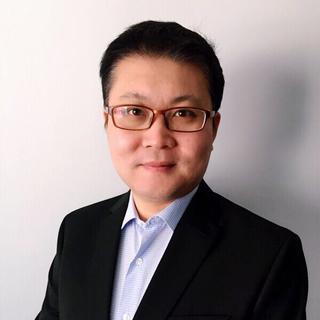 Name

Dr. Hao Jing

Job Title

Website

Email

Phone Number

Office Number
Research Areas
Chemistry

Materials Science
- PhD, University of South Carolina, 2015
Vibrant research programs are developed with primary focus on the design and development of novel plasmonic and rare-earth upconversion nanomaterials taking advantage of physical chemistry approaches for a broad range of applications. The ultimate goal is to gain deep scientific insights to structure-property relationship. Primary teaching responsibilities are general chemistry, physical chemistry and advanced chemistry courses relevant to materials, nanoscience and nanotechnology for senior and graduate students.
We are currently interested in metal-semiconductor core-shell hybrid hetero-nanostructures with extinction peaks tuned to near-infrared (NIR) spectral region. This will lead to the efficient conversion of solar energy especially the NIR portions into chemical energy through photocatalytic reactions by utilizing novel anisotropic hybrid nanostructures. Another current project is the rational design of smart probes based on NIR-excited lanthanidedoped upconversion nanoparticles (UCNPs) for latent fingerprint imaging and particularly, encryption.
Fundamentals of Nanoscience and Nanomaterials (CHEM 579) General Chemistry II (CHEM 212)
Physical Chemistry I-Thermodynamics (CHEM 331)
Physical Chemistry I-Lab (CHEM 336)
Yin, A. X.;† Jing, H.;† Wu, Z.; He, Q. Y.; Wang, Y. L.; Lin, Z. Y.; Liu, Y.; Ding, M. N.; Xu, X.; Fei, Z.; Jiang, J. H.; Huang, Y.; Duan, X. F.* Quantitative Surface Plasmon Interferometry via Upconversion Photoluminescence Mapping. Research. 2019, accepted for publication. († equal contributions)
Zhang, Q. F.; Jing, H.; Li, G. F.; Lin, Y.; Blom, D. A.; Wang, H.* Intertwining Roles of Silver Ions, Surfactants, and Reducing Agents in Gold Nanorod Overgrowth: Pathway Switch between Silver Underpotential Deposition and Gold-Silver Codeposition. Chemistry of Materials. 2016, 28 (8), 2728-2741.
Jing, H.; Wang, H.* Structural Evolution of Ag-Pd Bimetallic Hollow Nanoparticles through Controlled Galvanic Replacement: Effects of Mild Reducing Agents. Chemistry of Materials. 2015, 27 (6), 2172-2180.
Jing, H.; Zhang, Q.F.; Large, N.; Yu, C. M.; Blom, D. A.; Nordlander, P.; Wang, H.* Tunable Plasmonic Nanoparticles with Catalytically Active High-Index Facets. Nano Letters. 2014, 14 (6), 3674–3682.
Jing, H.; Large, N.; Zhang, Q. F.; Wang, H.* Epitaxial Growth of Cu2O on Ag Allows For Fine Control Over Particle Geometries and Optical Properties of Ag-Cu2O Core-Shell Nanoparticles. Journal of Physical Chemistry C 2014, 118 (34), 19948-19963.
COS SEED fund from GMU, 2019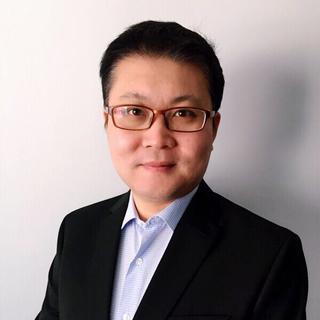 Name

Dr. Hao Jing

Job Title

Website

Email

Phone Number

Office Number